26 décembre 2022
+météo 6h30 + 11,8 très humide (pluie fine)
oui on continue sur ce mouvement
ART AND CRAFT
je suis retombée sur un STUDIO DE decoration INTERIEUR de créateurs
le studio DUGGAN
et il me semble qu'on le connait bien ici mais mon blog est si imposant : il suffirait d'aller vérifier dans la CATEGORIE "decoanglaise decorateur"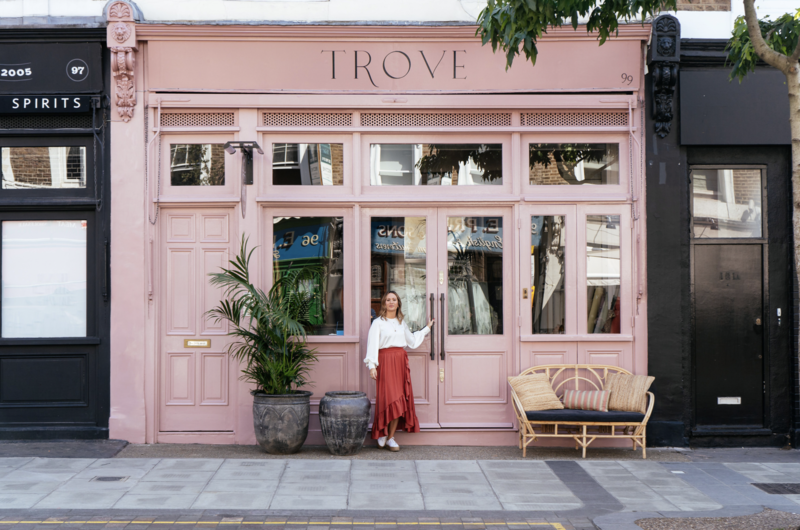 ce n'est pas une visite mais un pèle- mêle du travail de ce STUDIO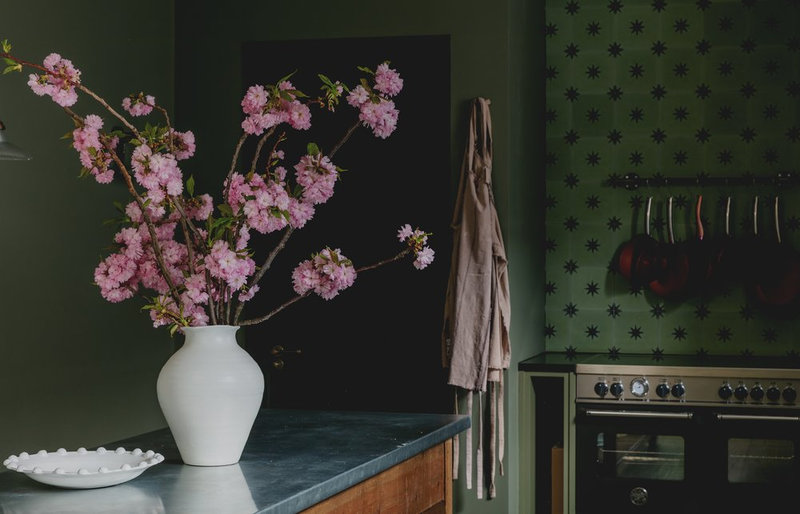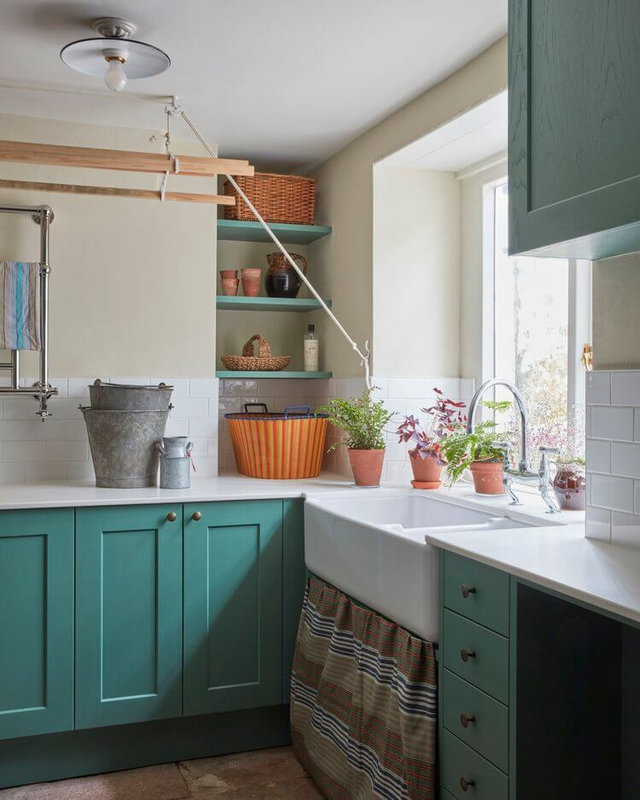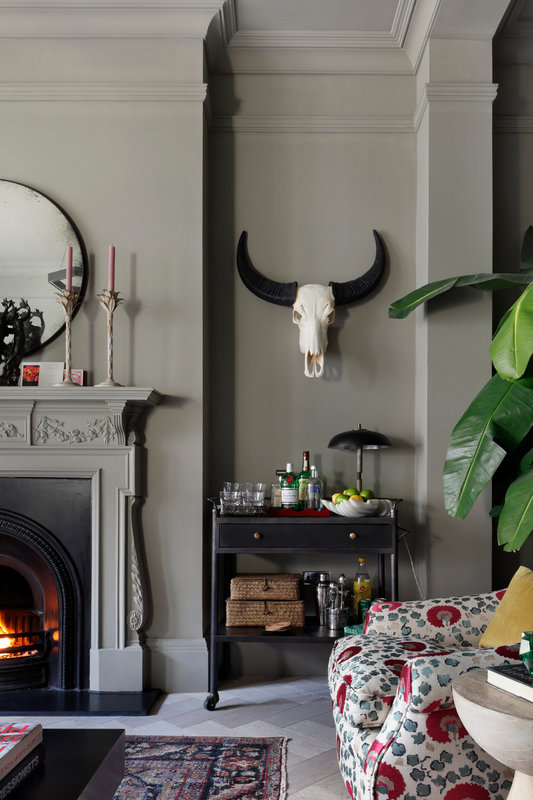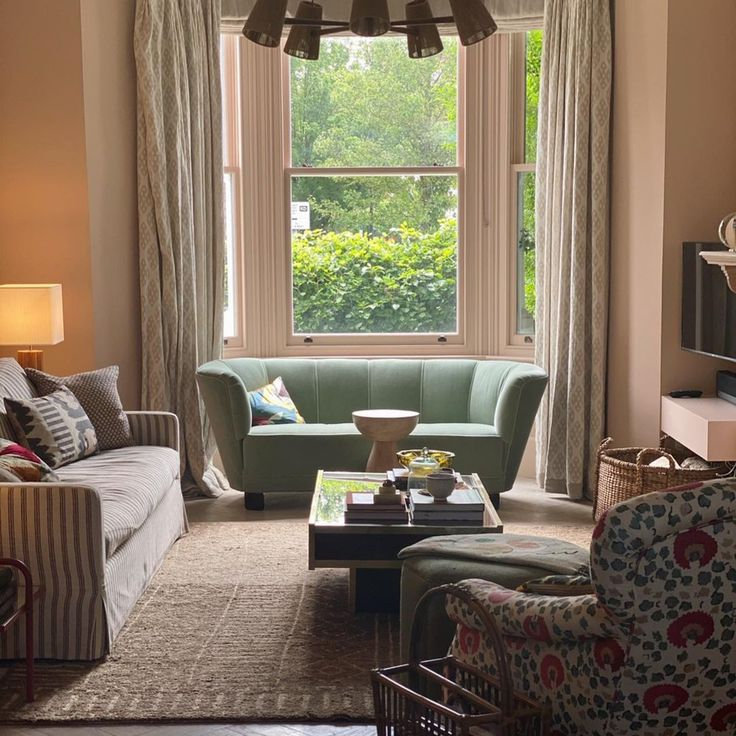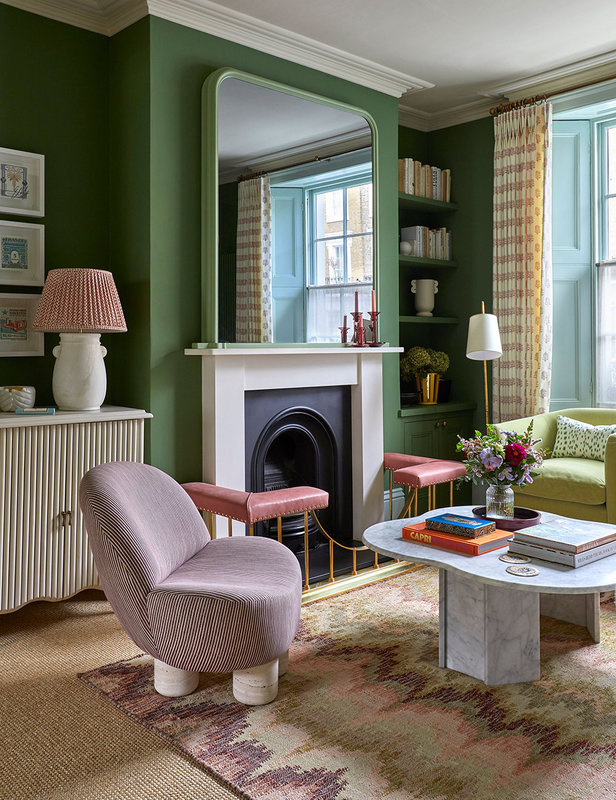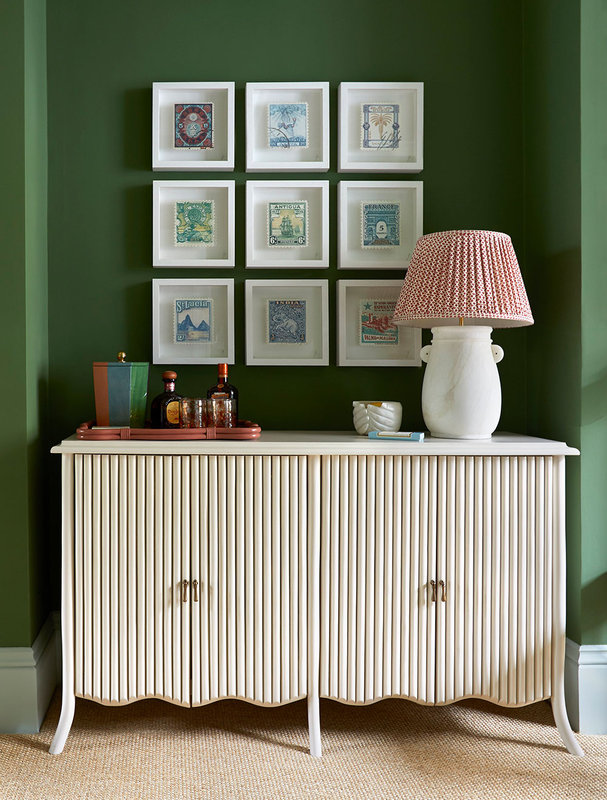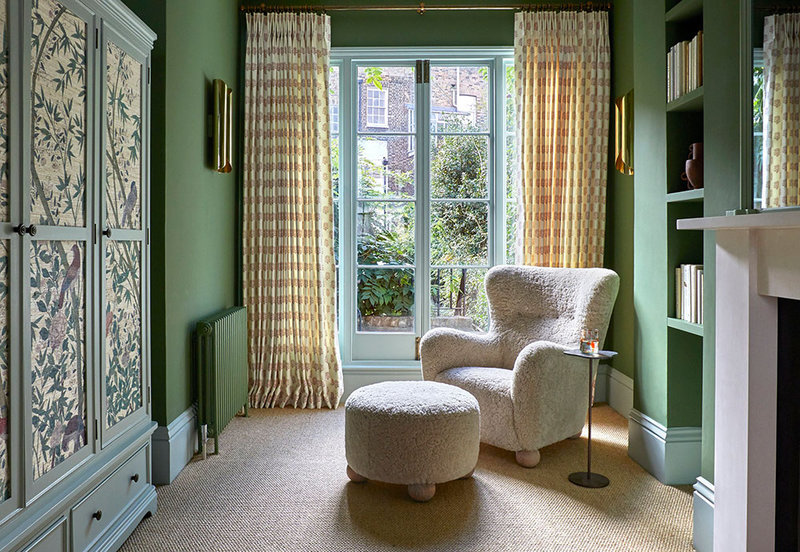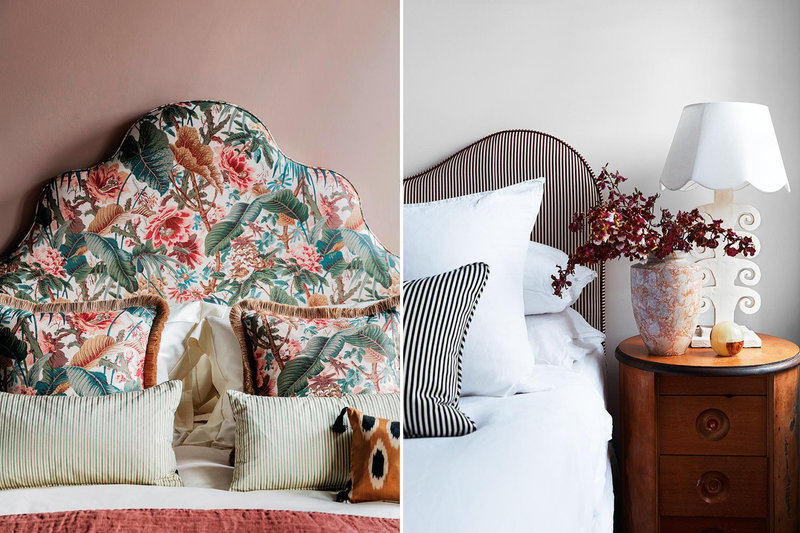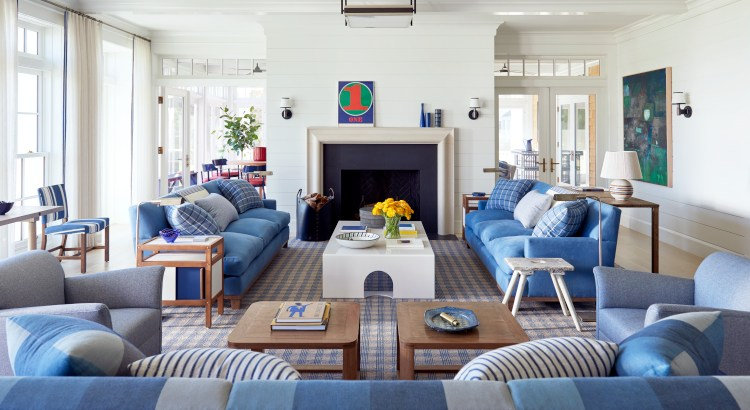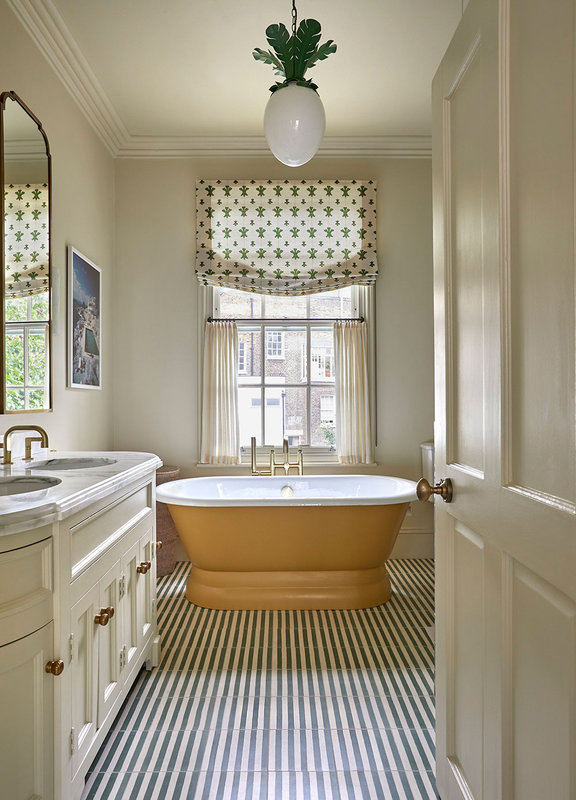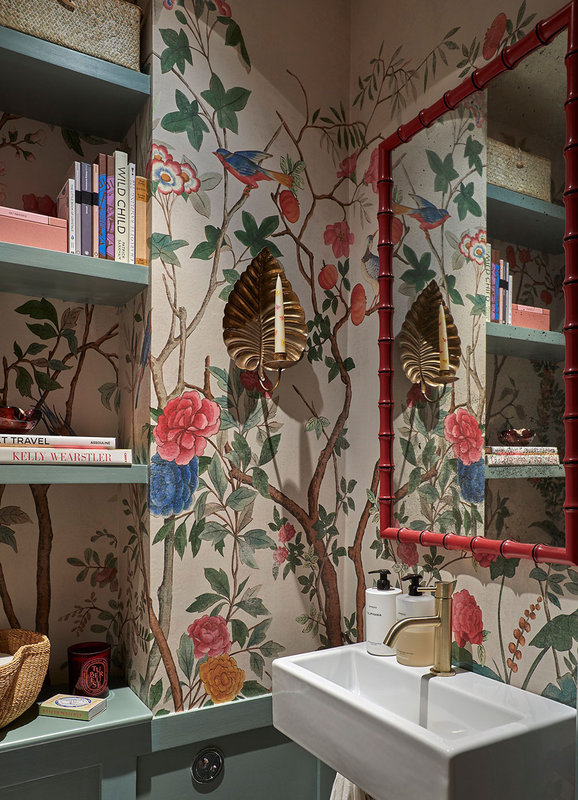 j'aime énormément ce papier SURTOUT DANS UN TOUT PETIT ESPACE bien plus que dans une grande chambre par exemple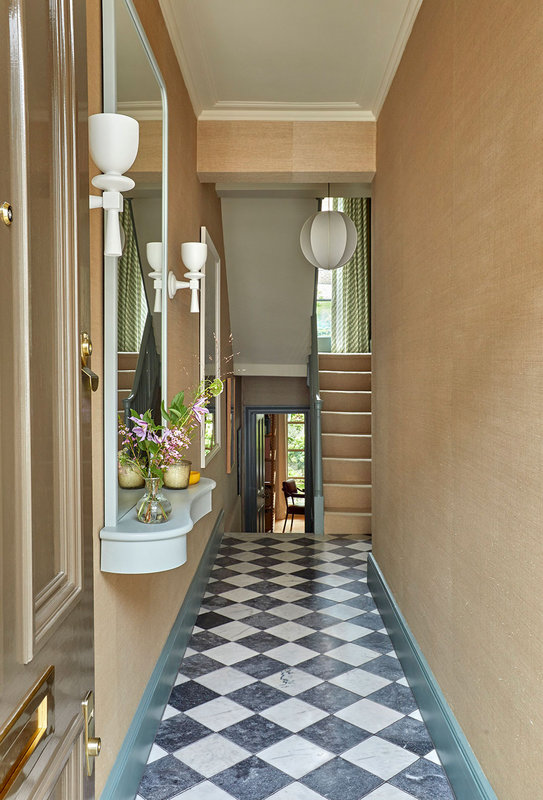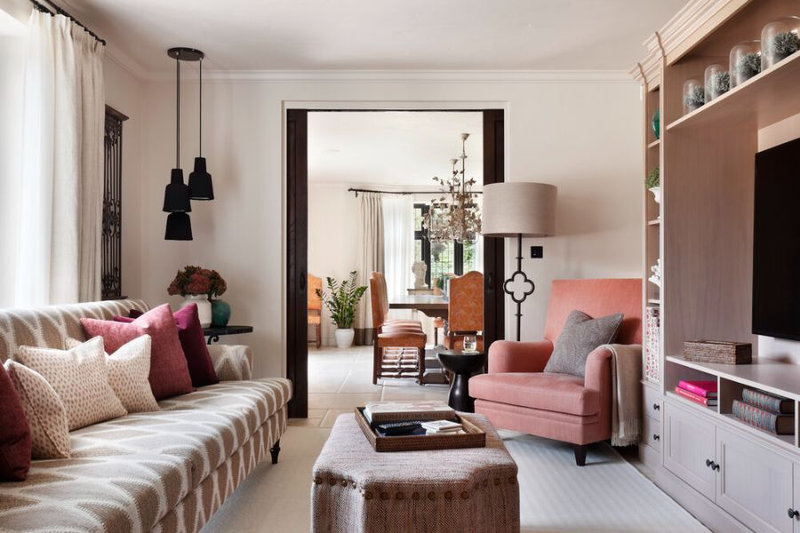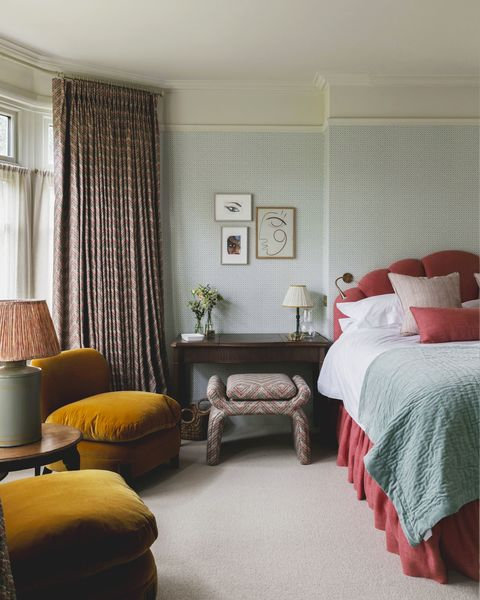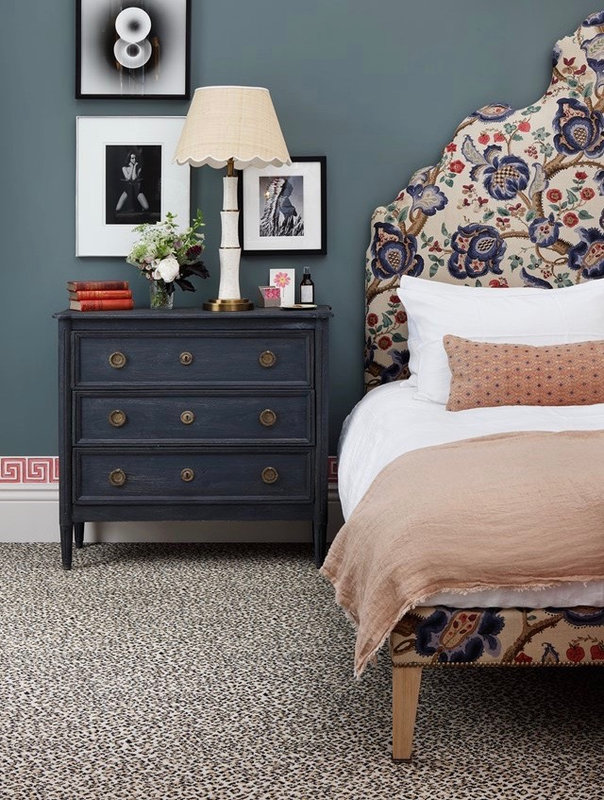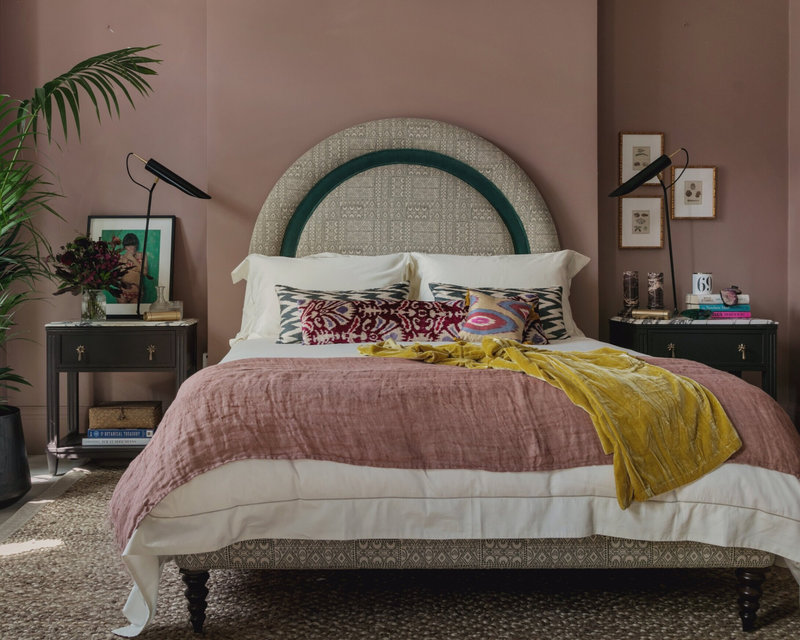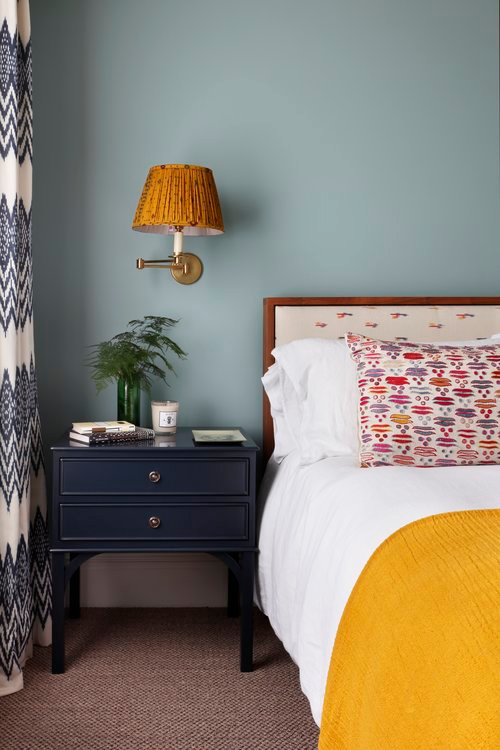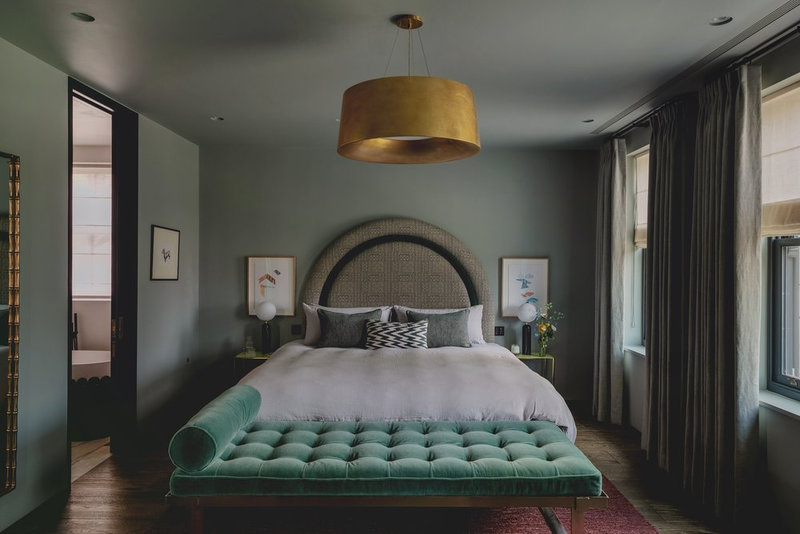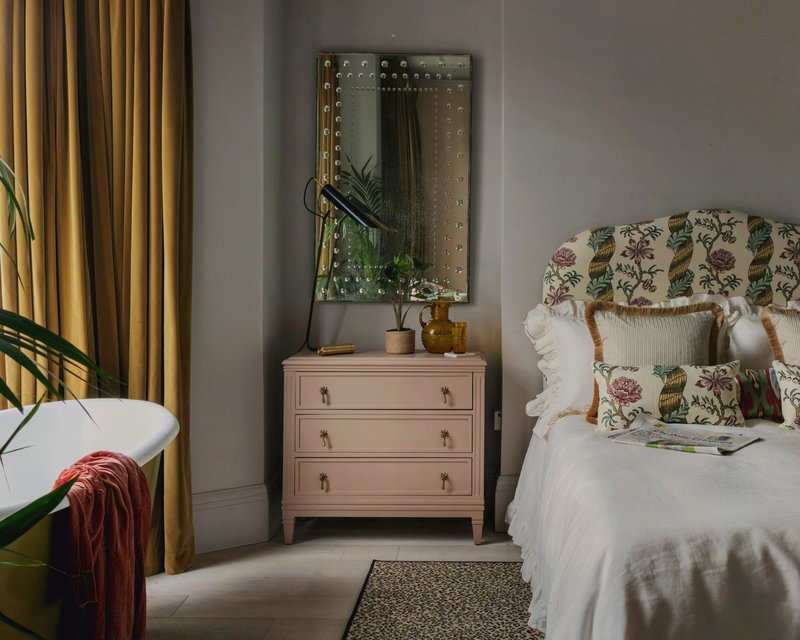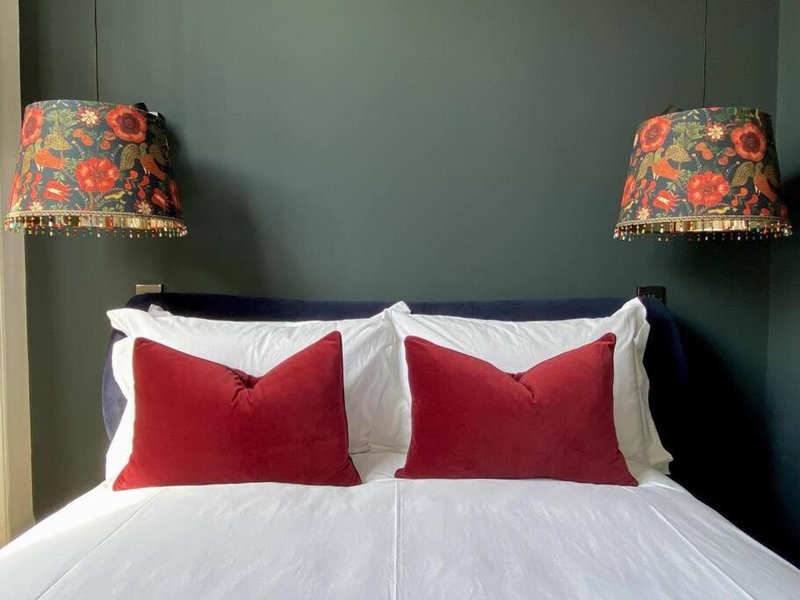 mon dieu mais quelle belle nuance de VERT et AVEC LE NOIR
C'EST D'UNE CLASSE FOLLE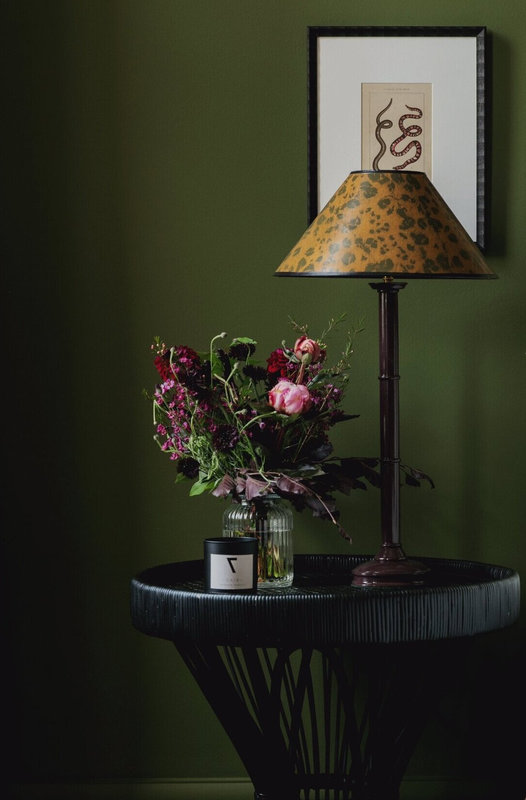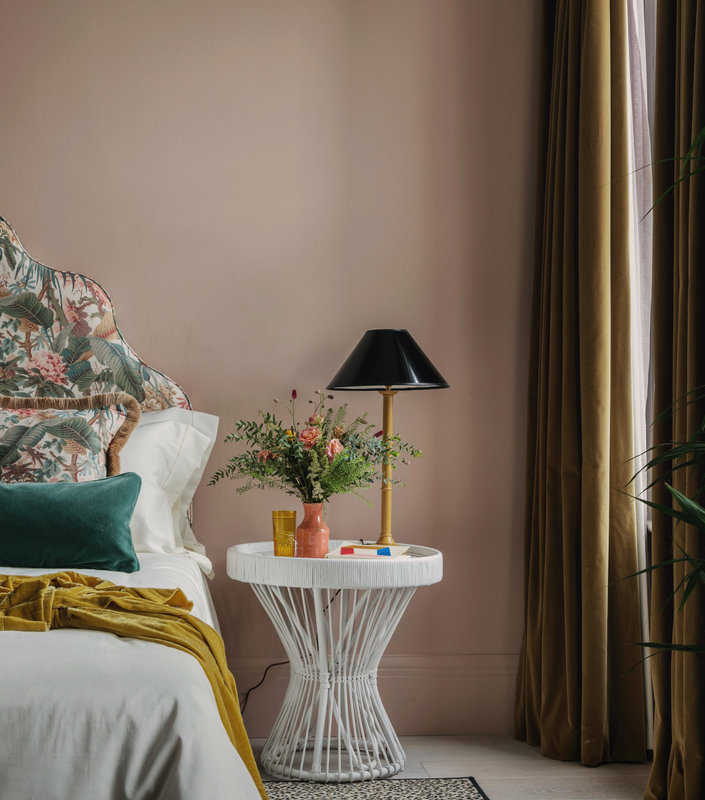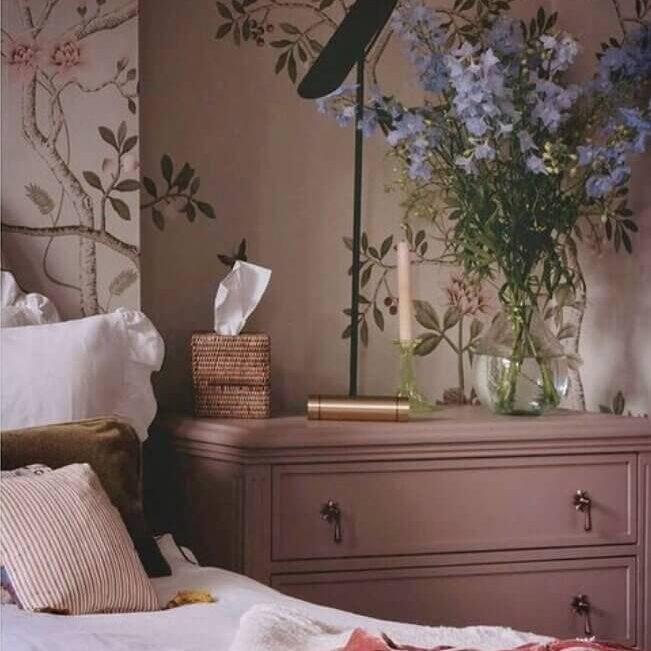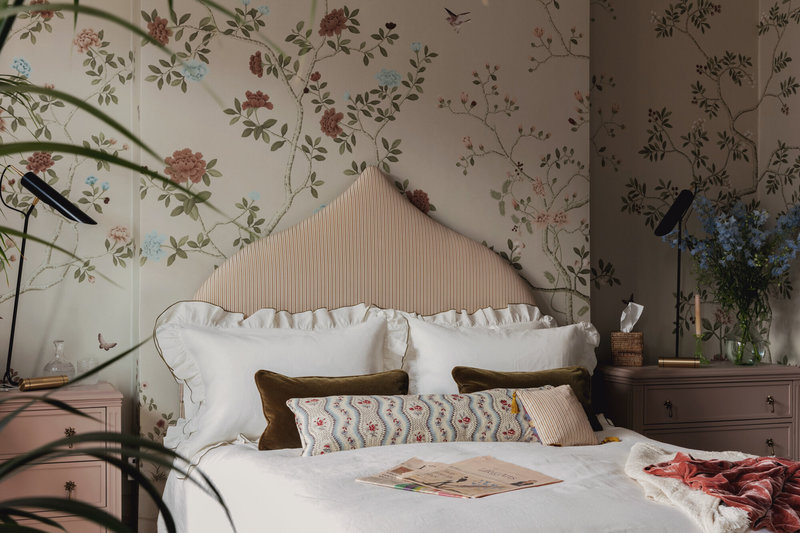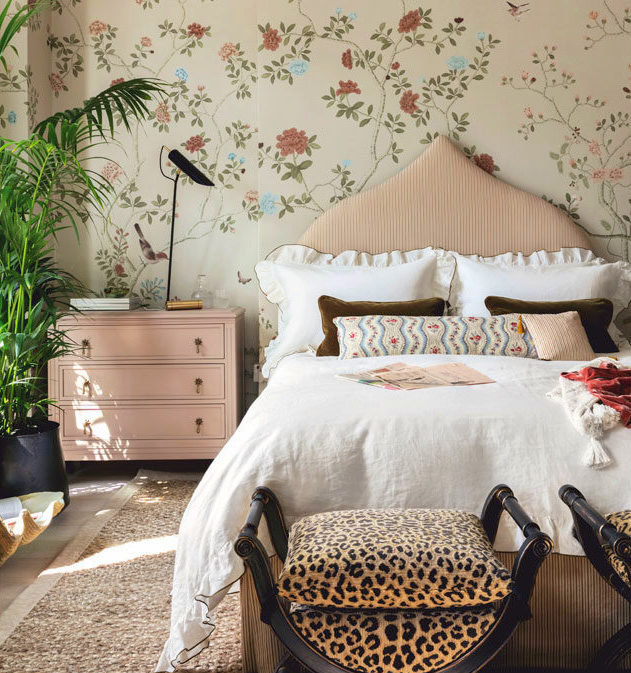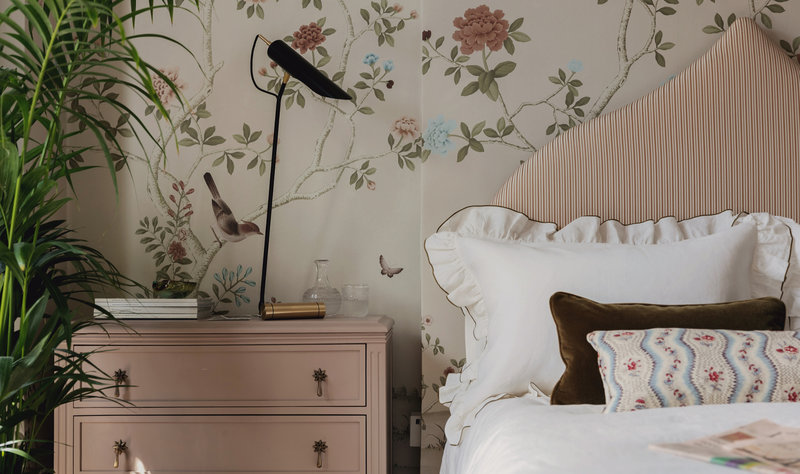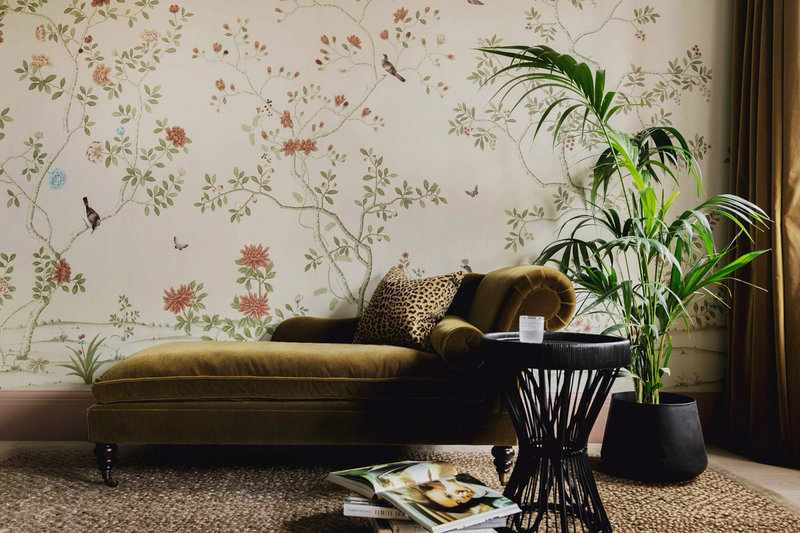 cette PHOTO EST MERVEILLEUSE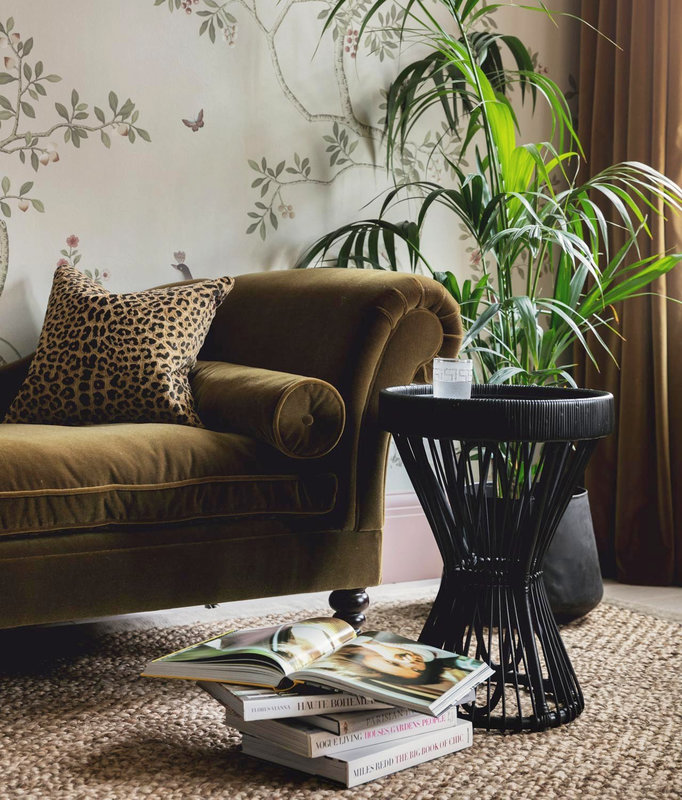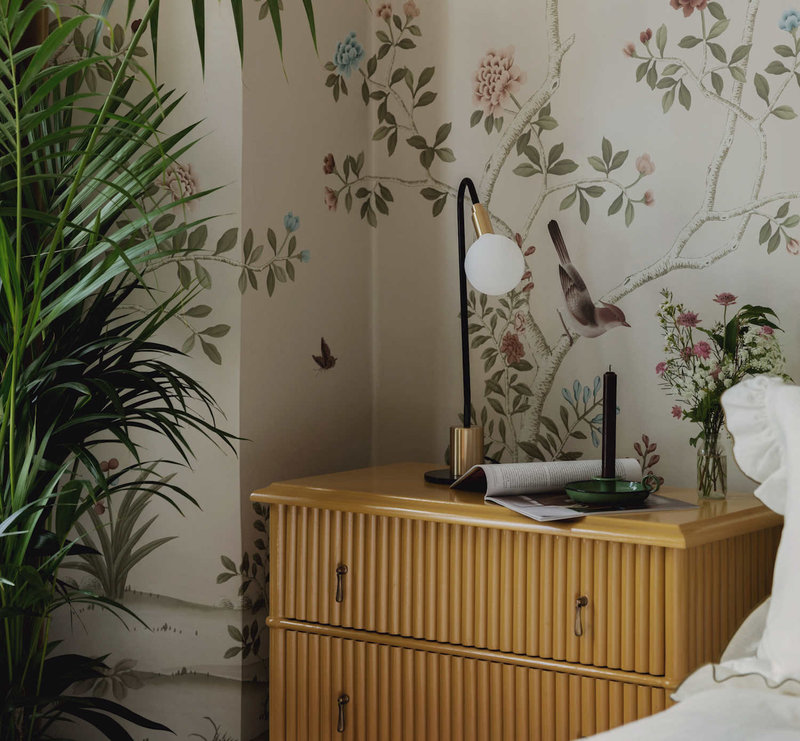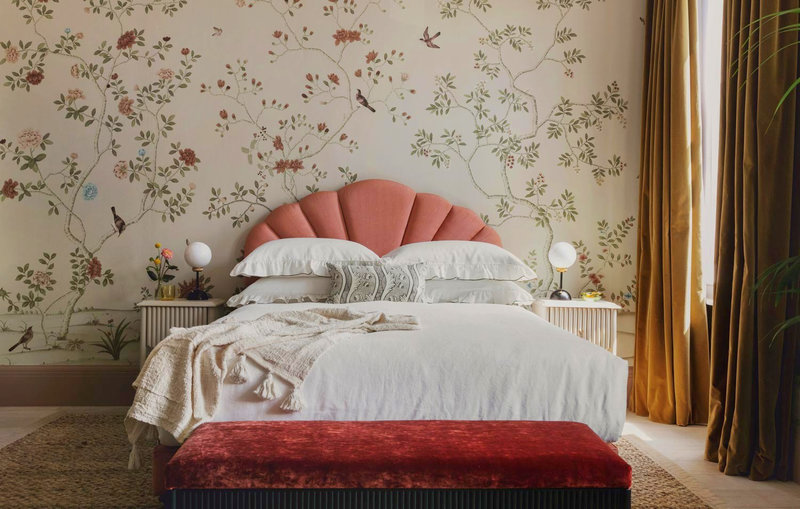 ce papier me plait à merveille
avec des têtes de lit différentes ; des lampes différentes du mobilier de couleurs différente
ici on est dans sa propre maison
↓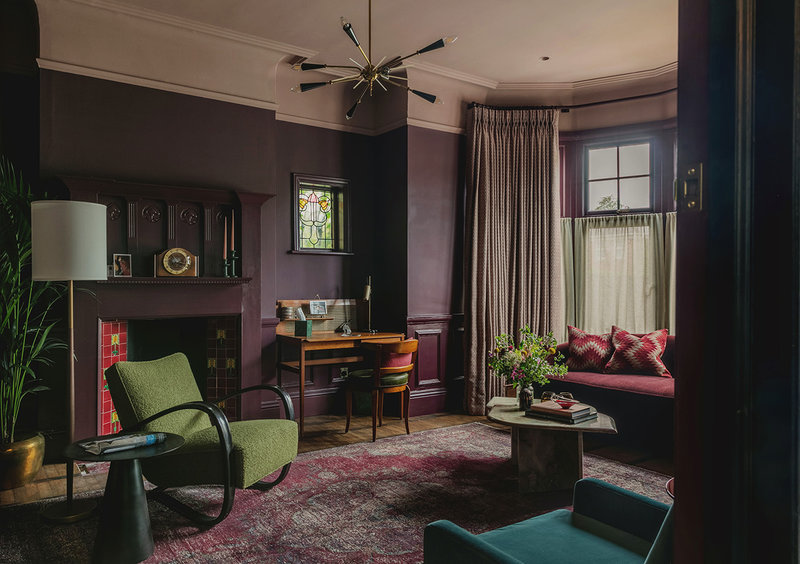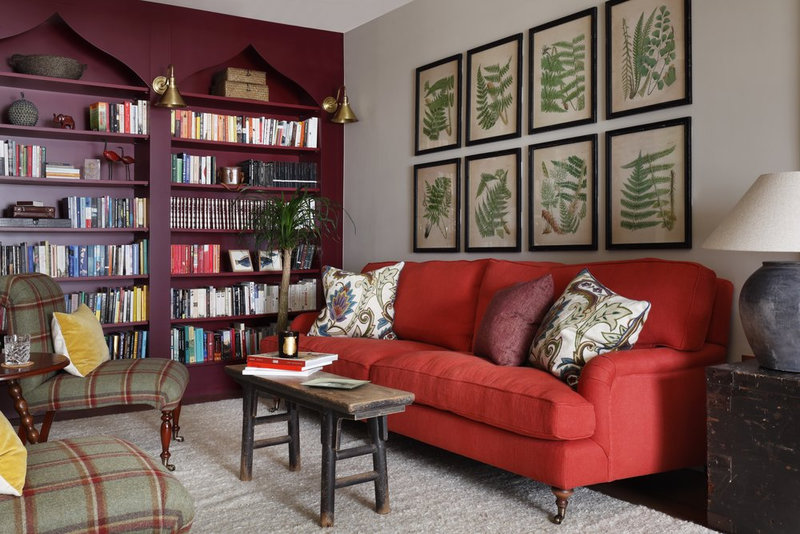 je prends les 3 ASSISES je peins le mur clair en PRUNE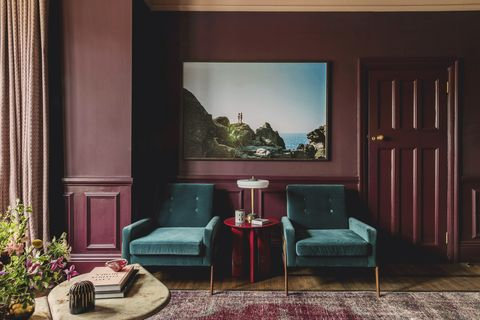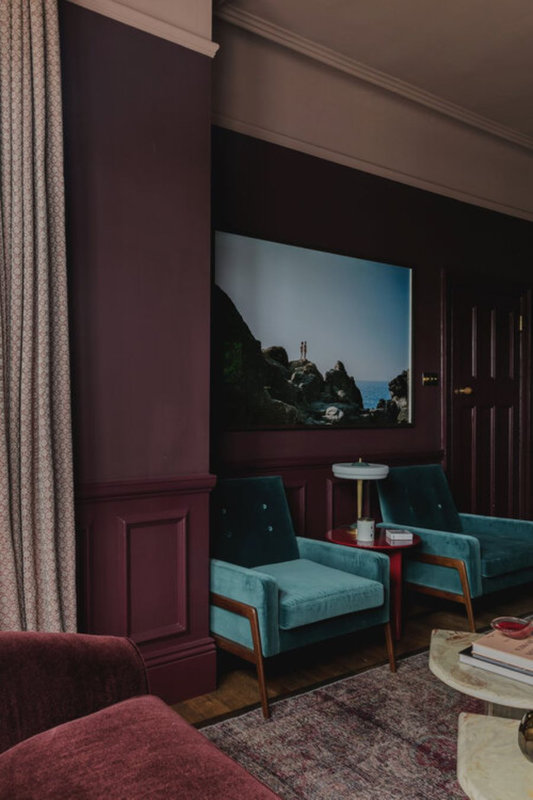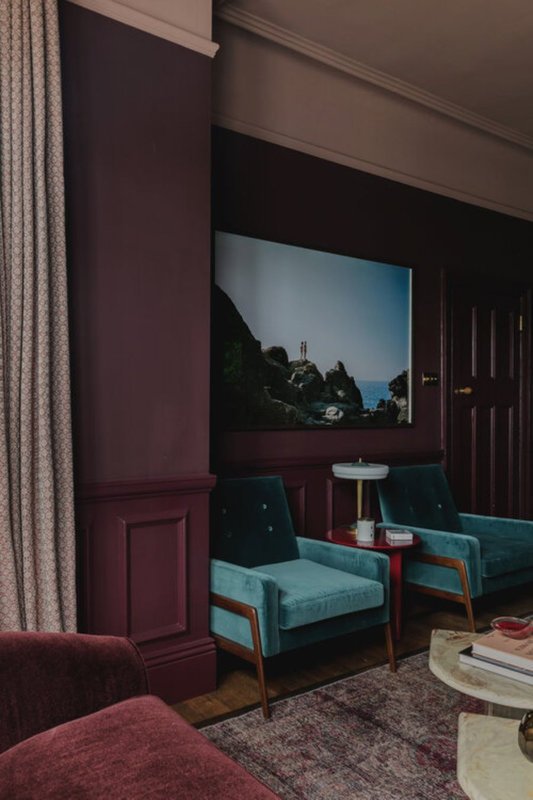 nous en avons encore pour demain
25 décembre 2022
j'espère que vous avez passé un bon réveillon . . . 2022 . . . et pour celles qui sont seules comme moi - ET ON NE VA PAS SE DÉMONTER POUR SI PEU et puis ça passe si vite on est demain et on n' a rien senti - donc je continue à poster il serait ridicule de me morfondre dans un coin de la maison (mdr) ça n'est pas arrivé une seule fois durant mes accidents et ma souffrance . . . donc ça ne va pas commencer aujourd'hui

Ce matin il fait + 11,1° il est 8h . . il fait humide . . . c'est horrible vraiment ce n'est pas gai du tout qu'il fasse aussi doux à Noël . . . oké il vaut mieux ça que les températures de l'Est des USA
hier nous avons vu une déco que l'on dit soi - disant en VOGUE
que ce soit en ANGLETERRE ou aux USA
une décoration que je qualifie de STYLE NAÏVE mais officiellement il s'agirait de l' " ART AND CRAFT mouvment " . . . Pour moi ça ne veut strictement rien dire : traduisons MOUVEMENT ARTISANAL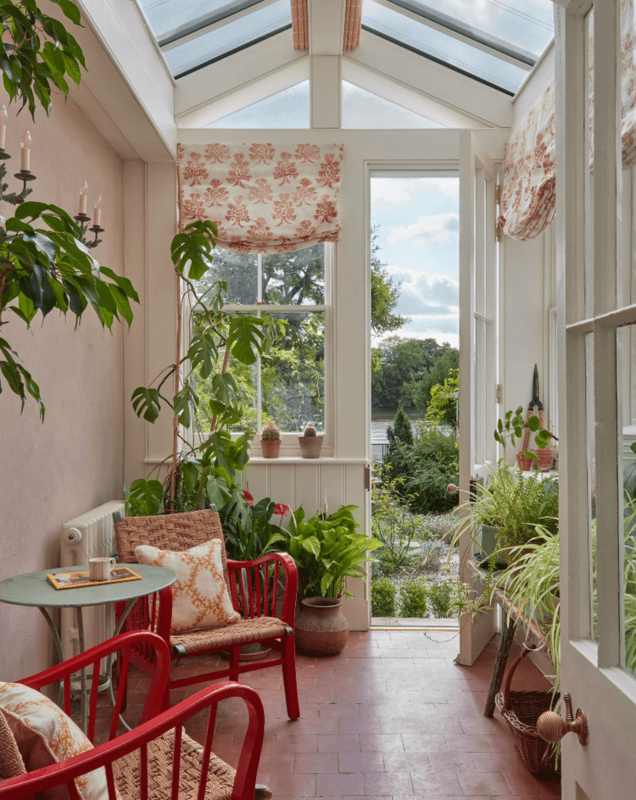 on voit UNE PIÈCE AVEC LE PAPIER PEINT VERT
↓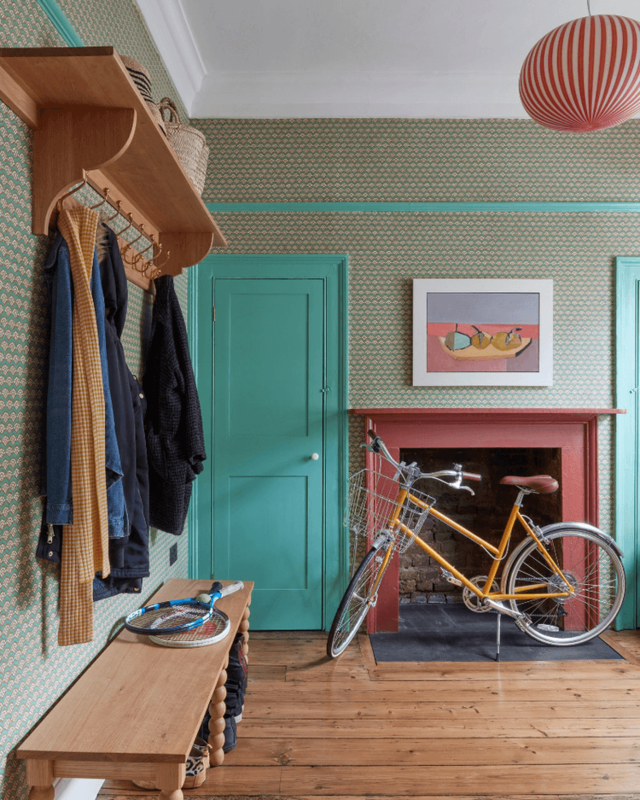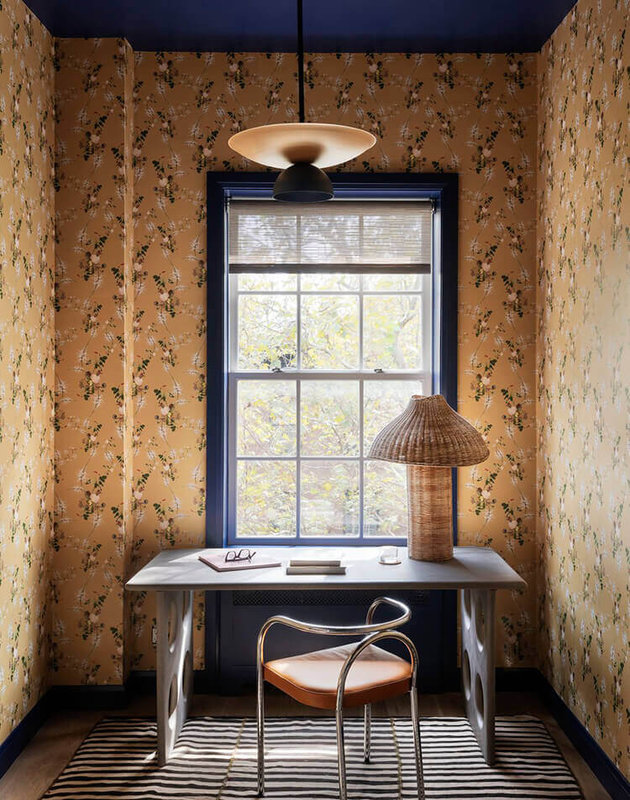 le papier ici est magnifique FORCEMENT IL EST OCRE
sont ce lles fauteuils dont on a parlé chez DREW PRITCHARD ?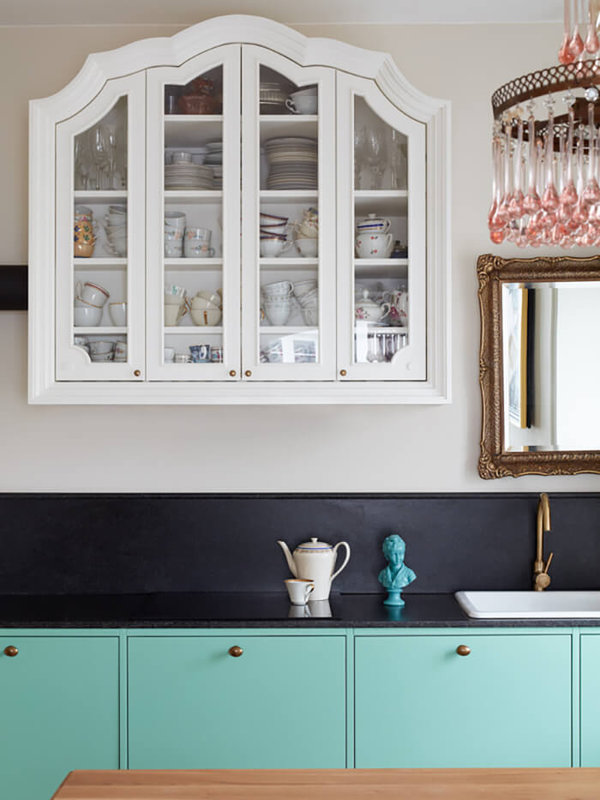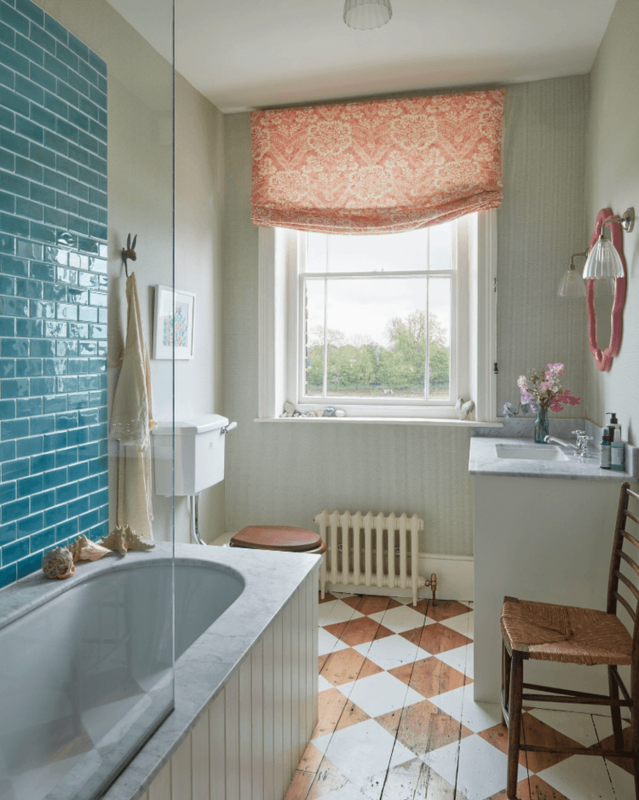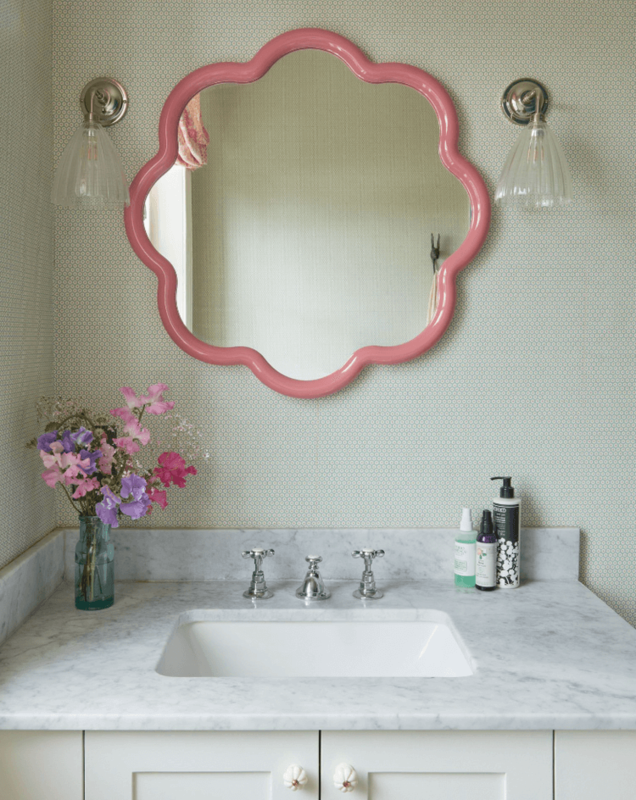 moi je pense qu'il est difficile de vivre dans un tel intérieur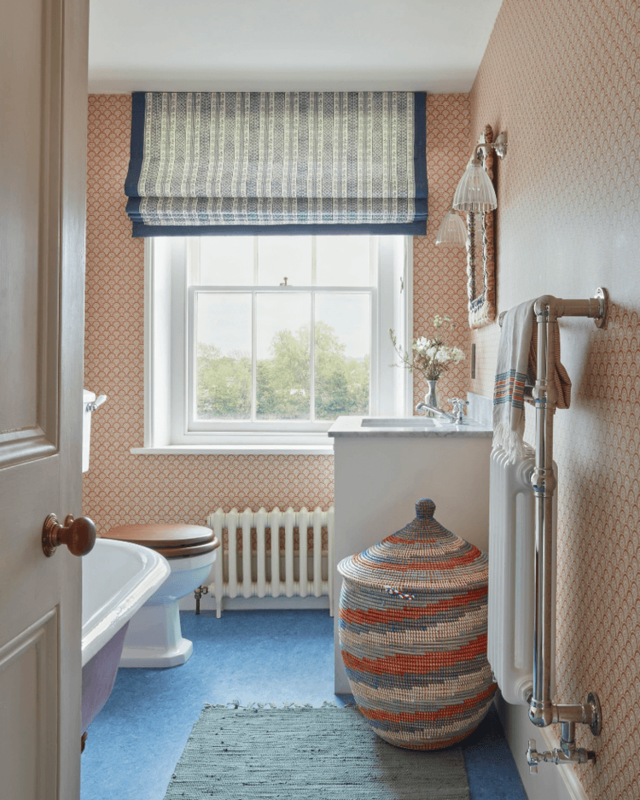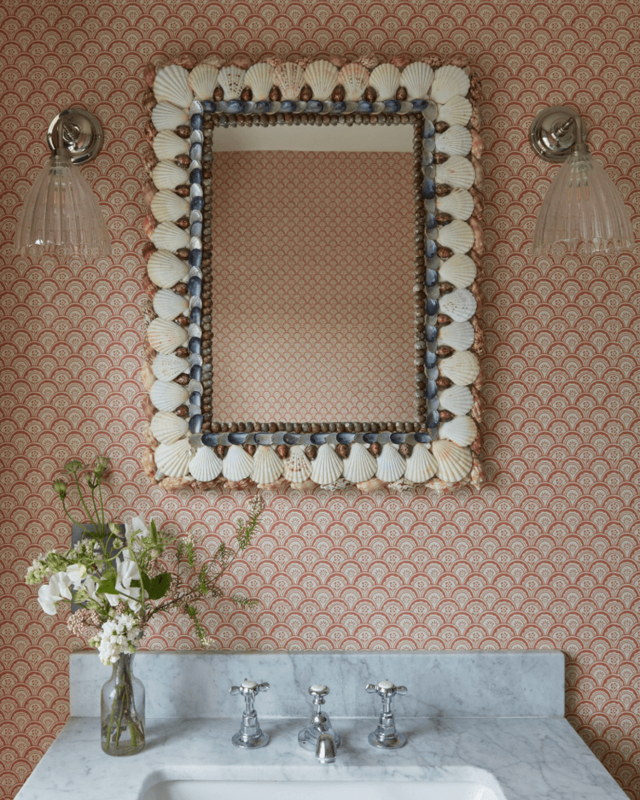 ce papier ok mais il sera dans un tout petit espace tel QUE LES TOILETTES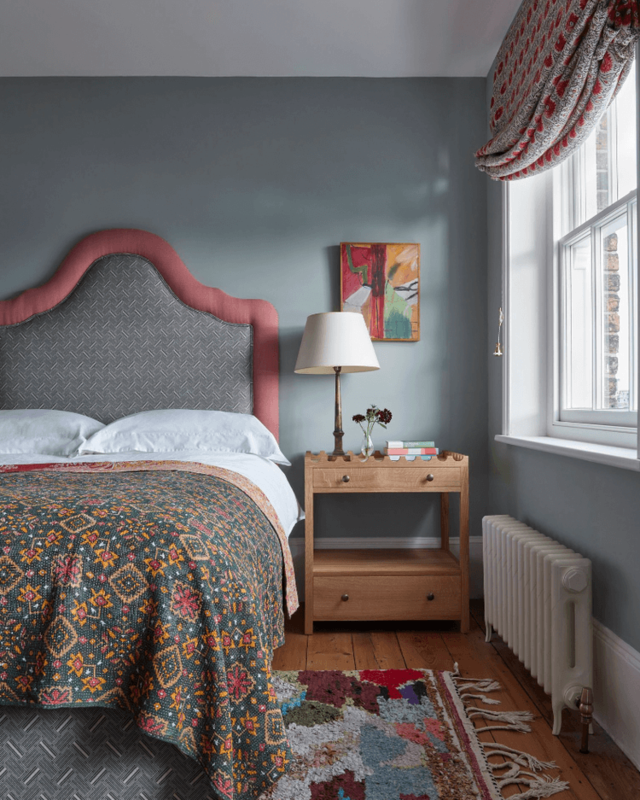 -------------------------------------------------
autre visite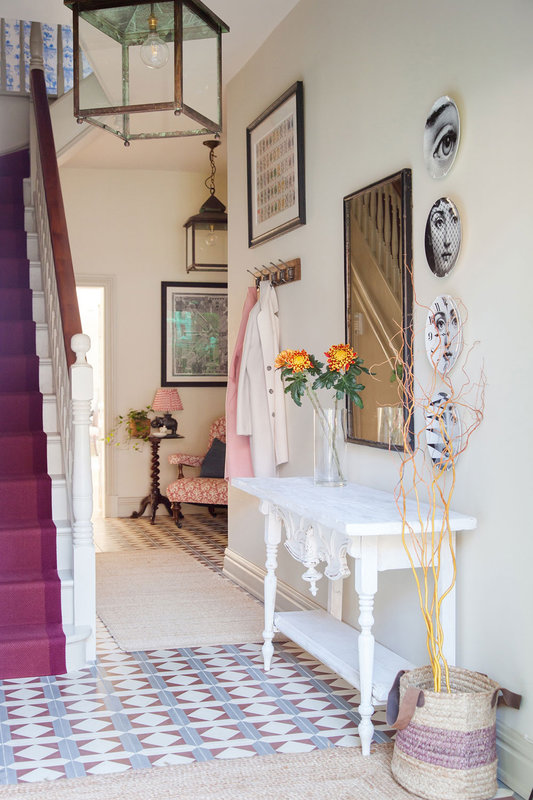 on voit encore un fauteuil puis le sol en carré de ciment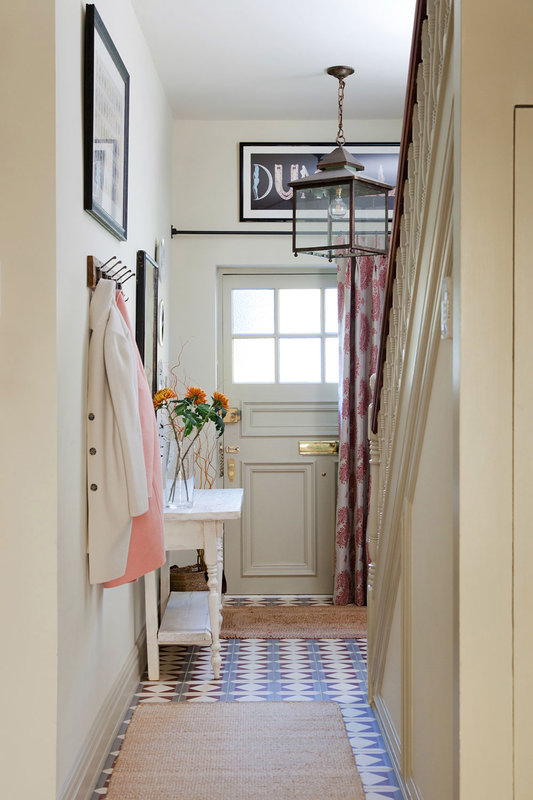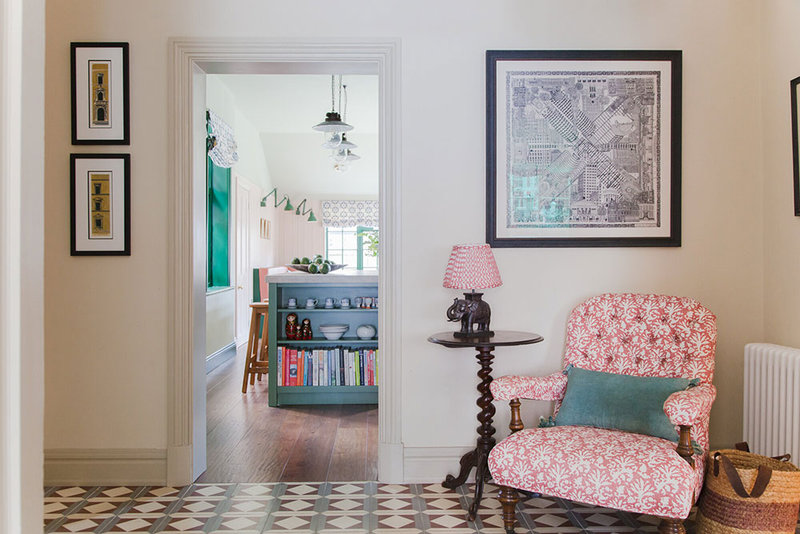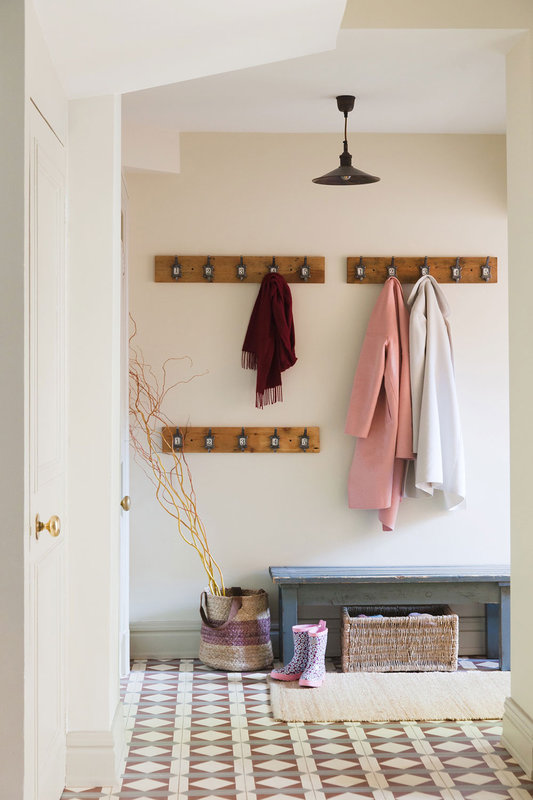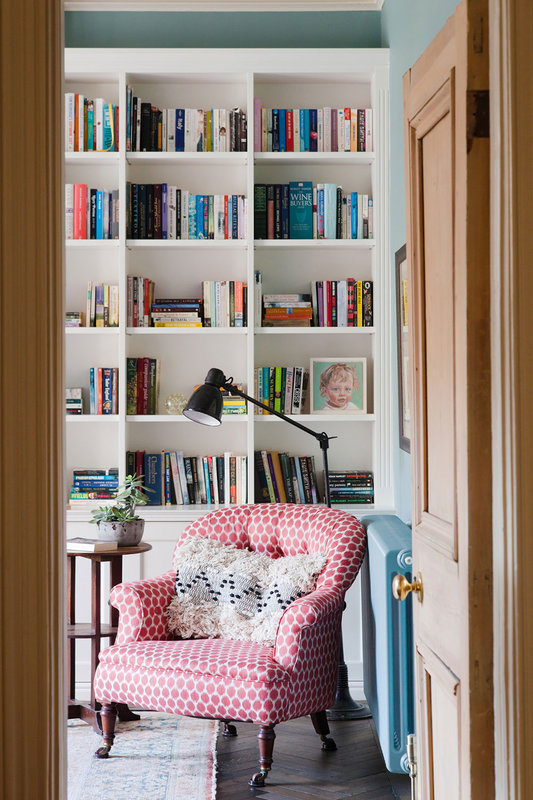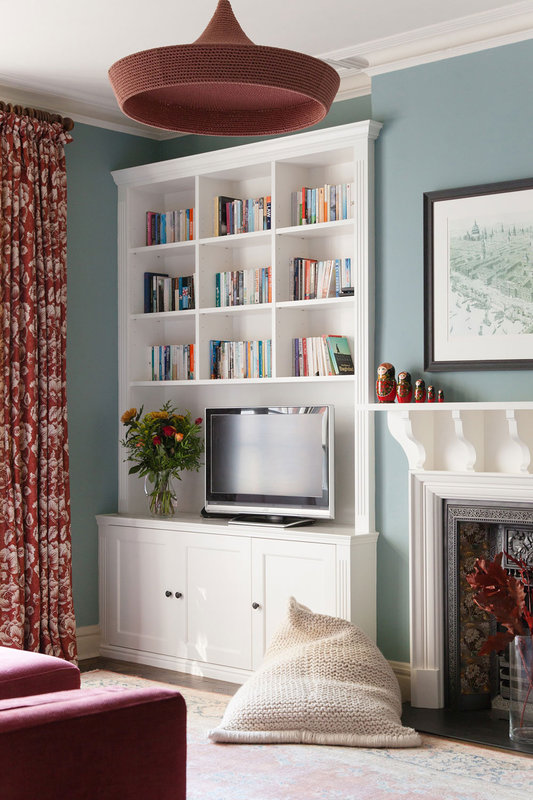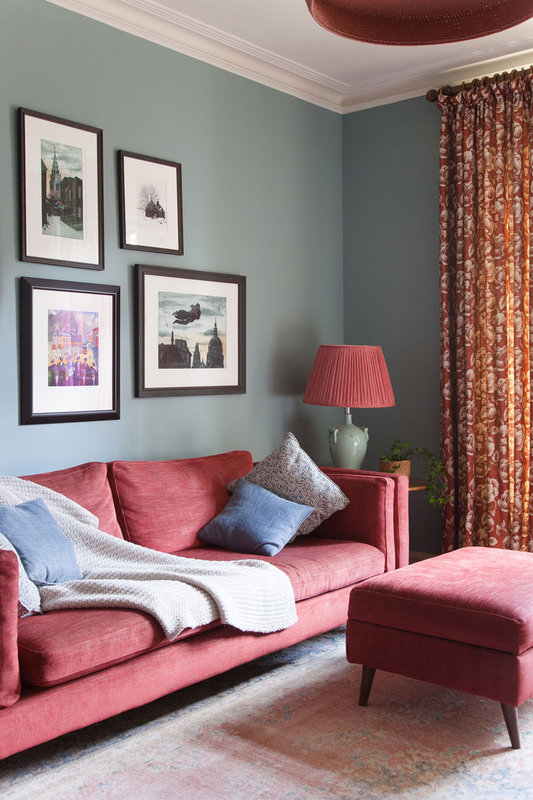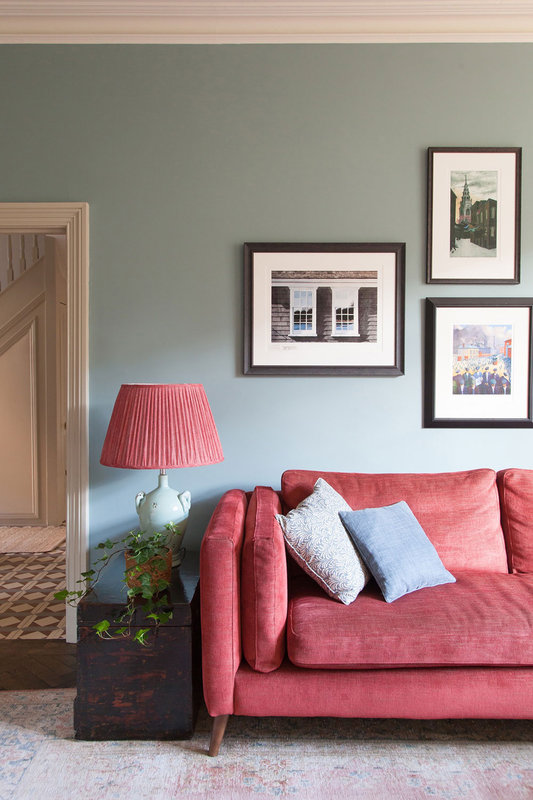 wouahhh les couleurs sont tout de même ABOMINABLES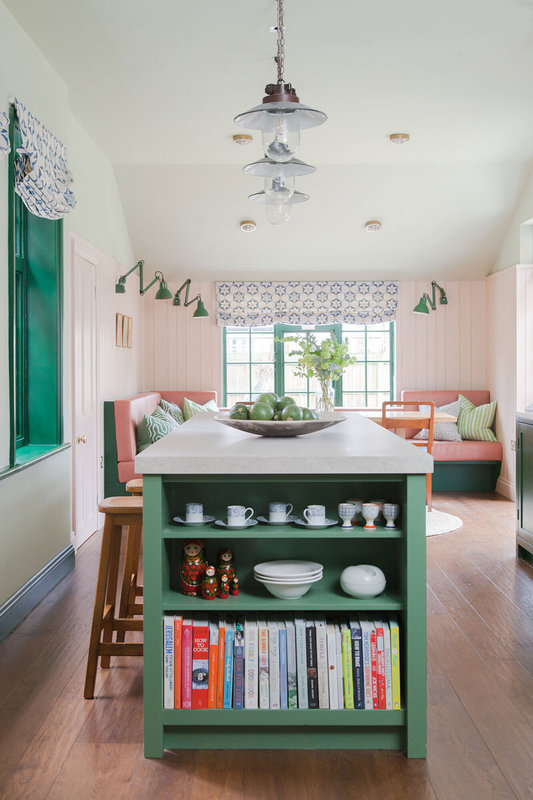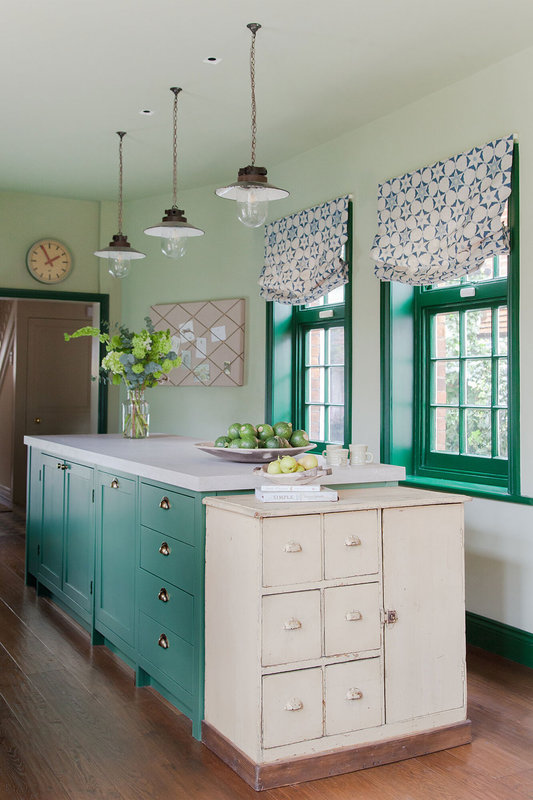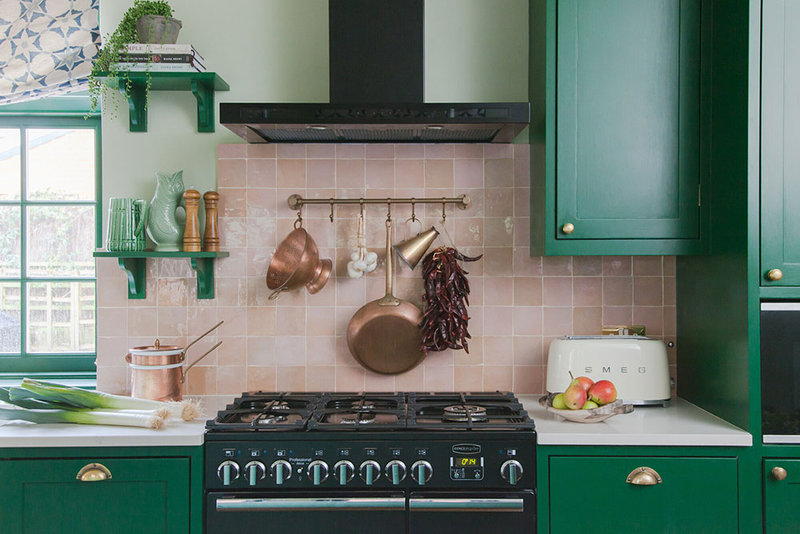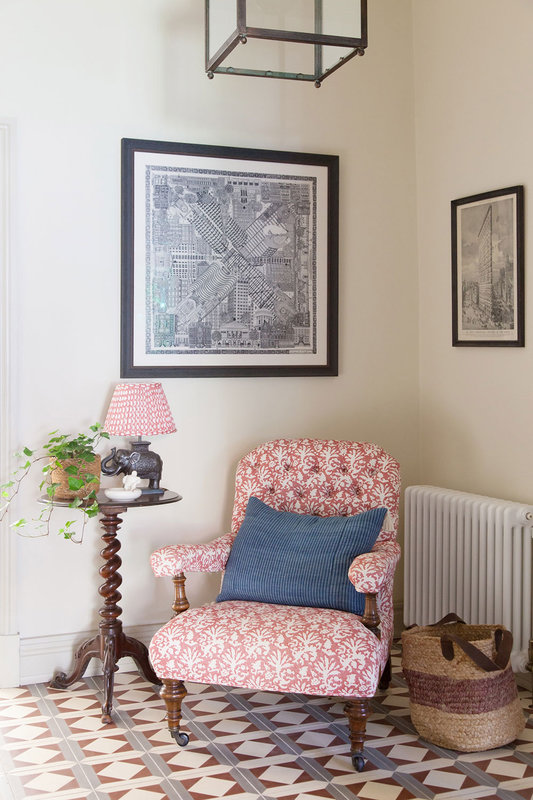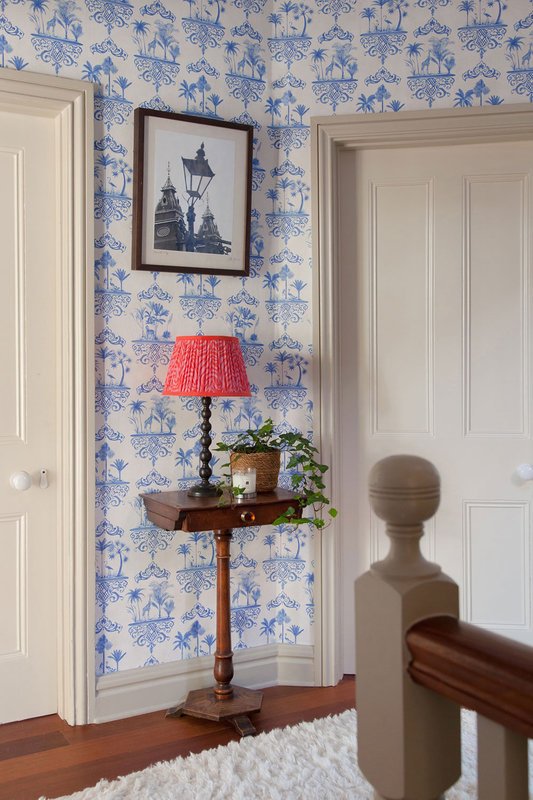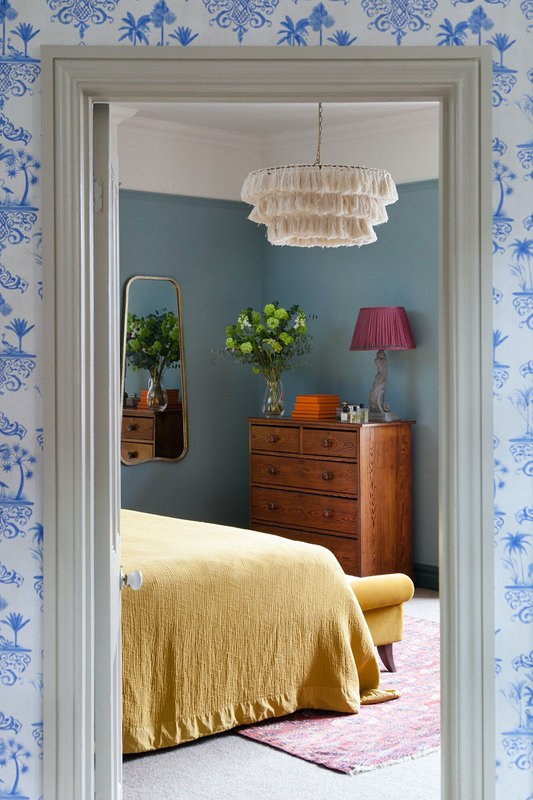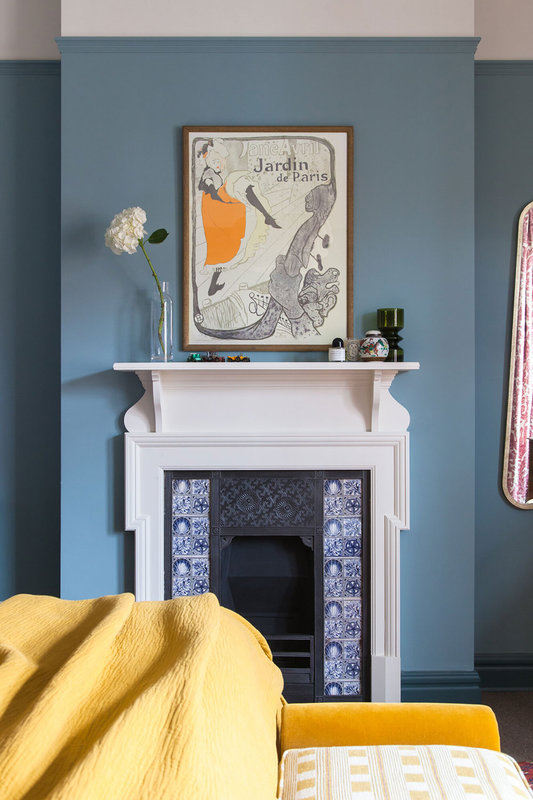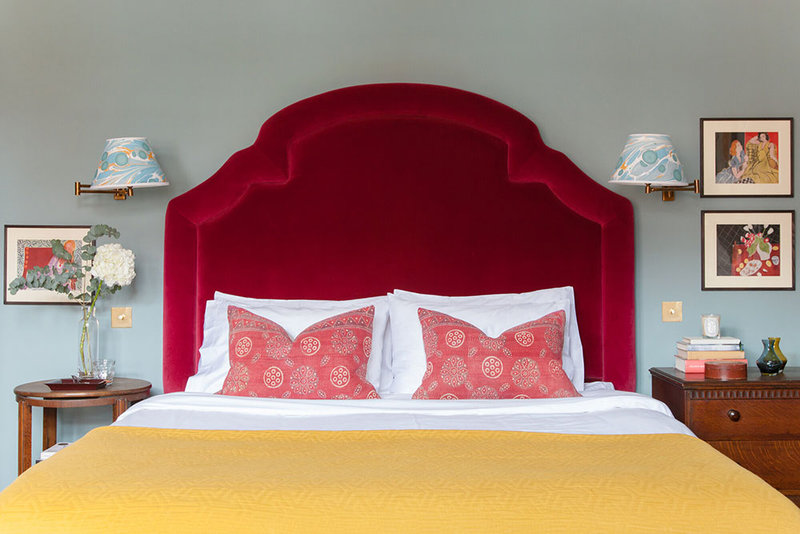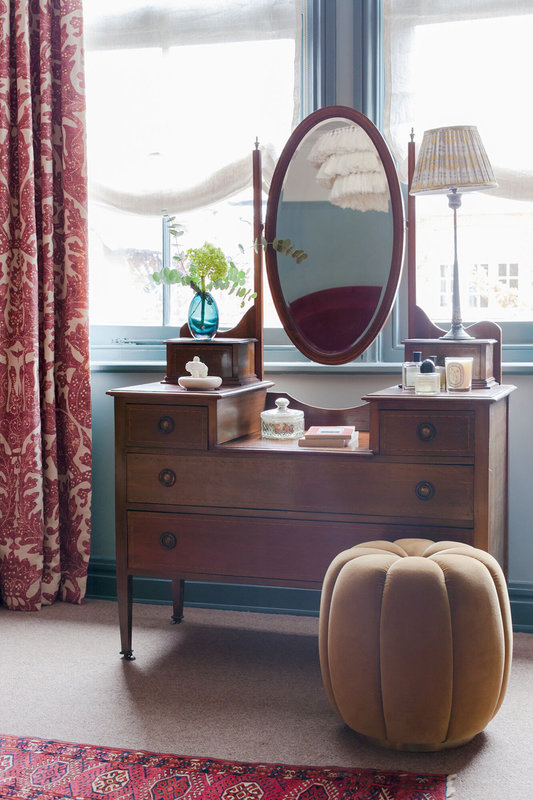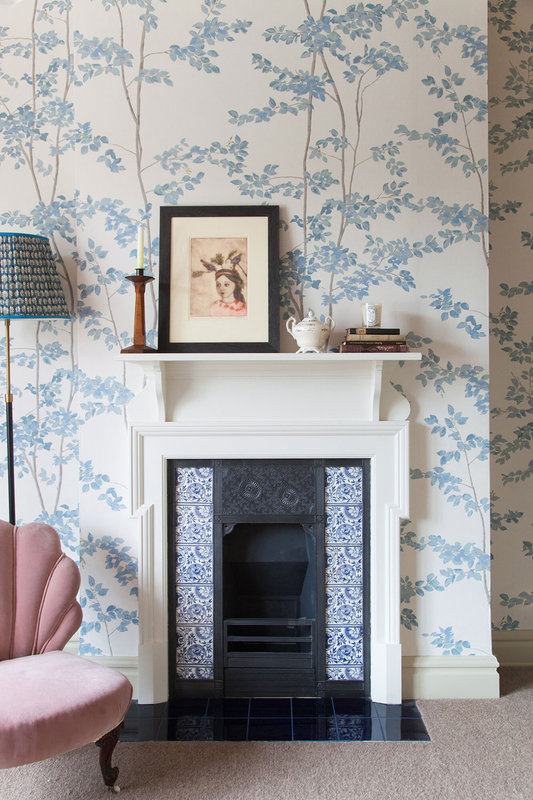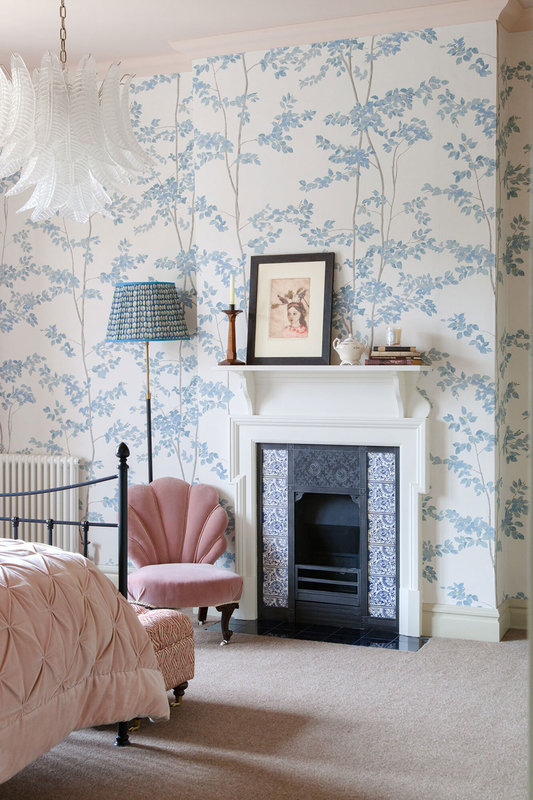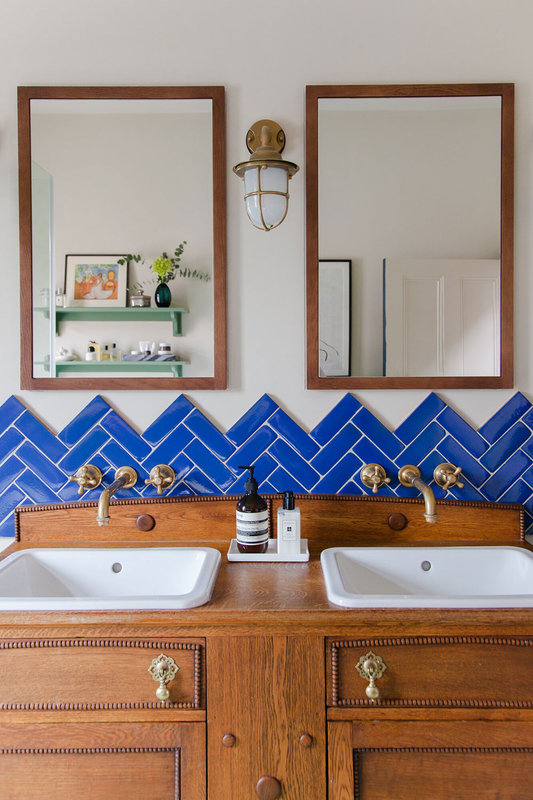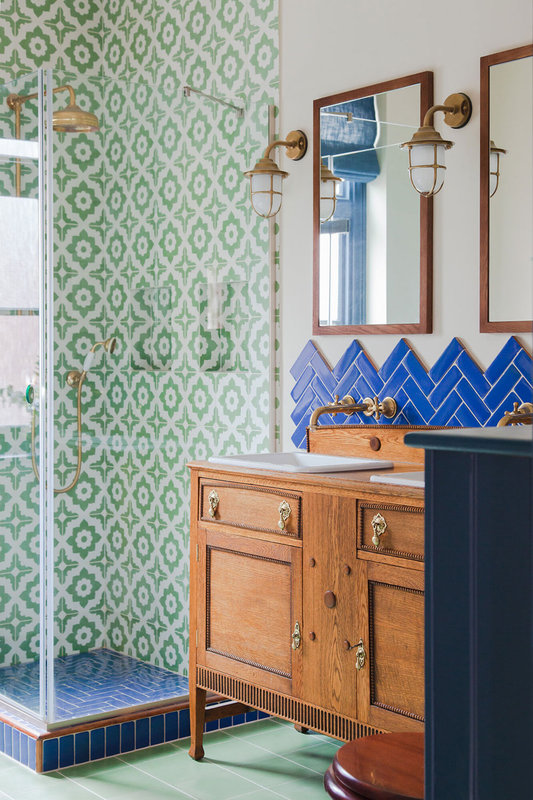 ------------------------------------------
oui ils classent aussi LAURA ASHLEY dans le mouvement art and craft (???) et j'ignorais que CETTE MAISON que j'ai adoré en 1980 existait encore
↓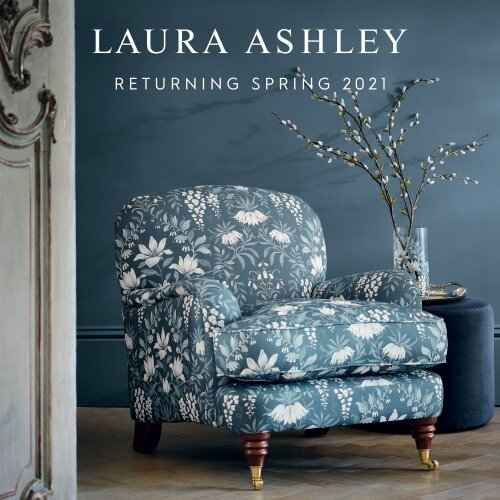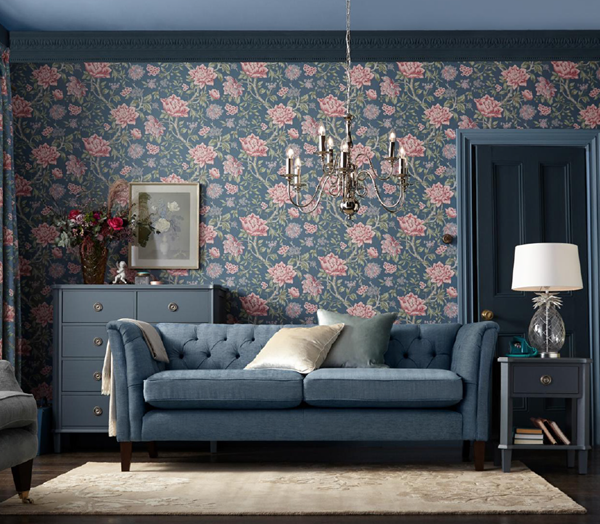 24 décembre 2022
+ météo comme il est triste d'avoir un NOËL aussi doux . . . depuis 6h il fait plus de 11°
ON VA VOIR des très "drôles" d'intérieur
on est à Londres oui mais il me semble avoir vu ça aussi aux USA : on se croirait plutôt dans un film de Noël tant tout est artificiel
mais je vois de plus en plus de décors comme ceux- là
il me semble qu'on appelle ce STYLE
ARTS & CRAFTS
nous avons des couleurs pures . . . des garnitures bizarres plutôt de style naïf mais surtout des déséquilibres dans les motifs par rapport aux volumes des pièces le le volume du mobilier tout pareil . . . oui c'est vraiment PARTICULIER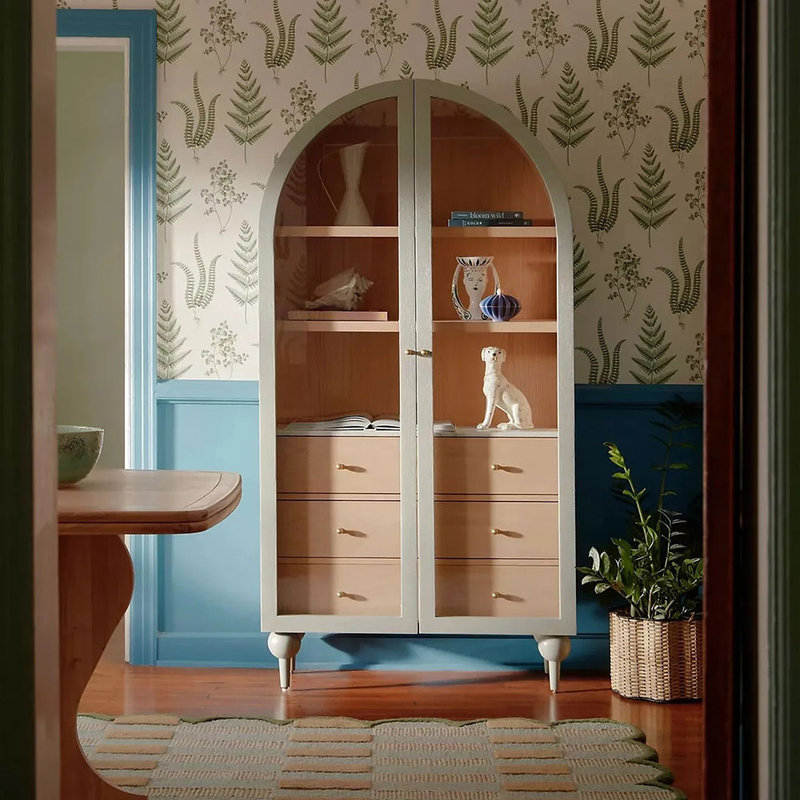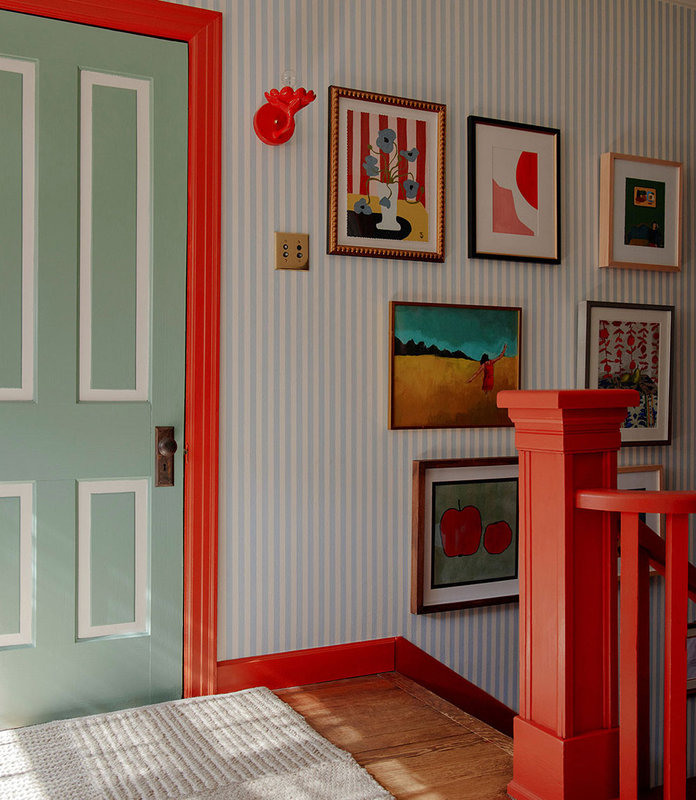 on pourrait croire à une maison de poupées en carton pâte
qui peut vivre là- dedans
REGARDEZ MOI CE GROS TRUCS A GROS BOUDINS
wouahhh : je ne " comprends " pas trop cet intérieur . . . L4ABAT JOUR PAR RAPPORT AU PIED
je n'ai jamais vu ce mobilier nulle part . . .ET PUIS ces matériaux : comme les tissus de recouvrement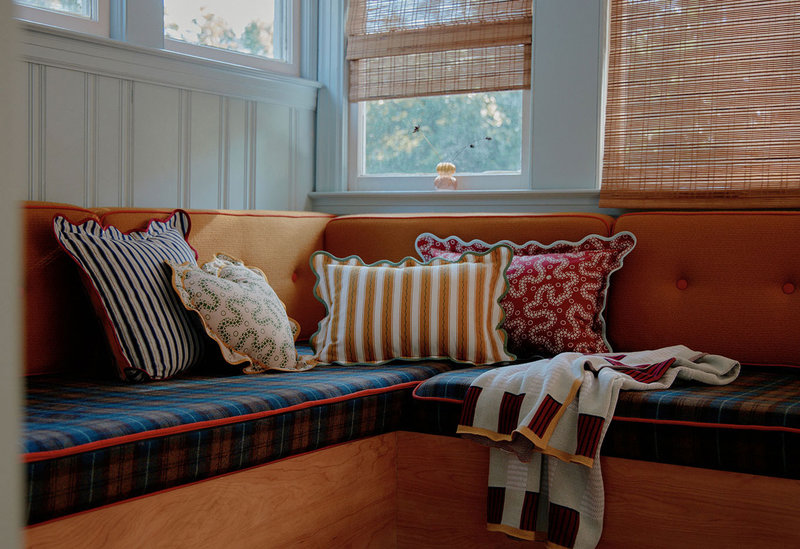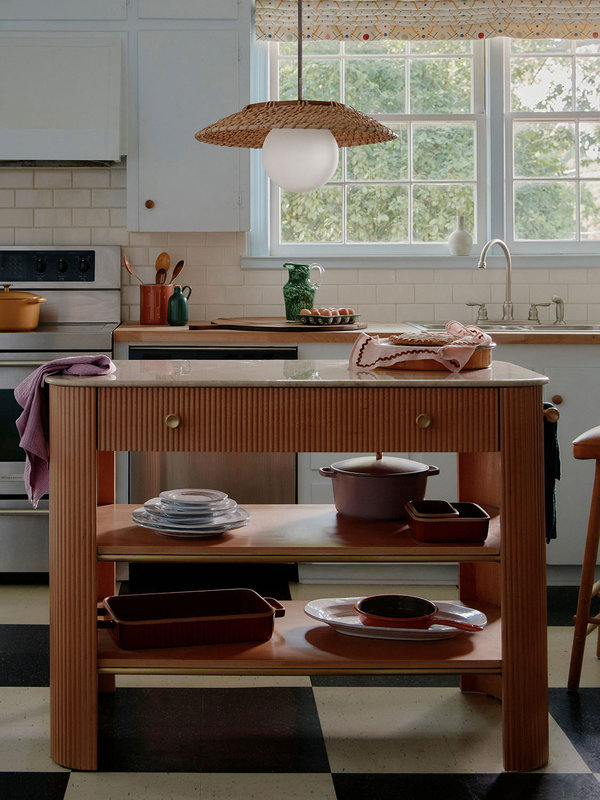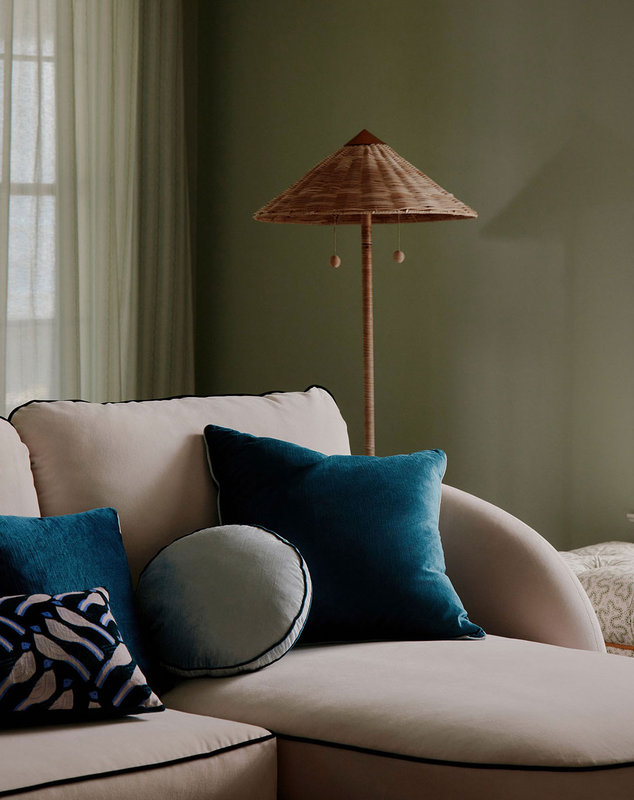 tiens la lampe sur pied on l'a vue il n ' y a pas longtemps c'est la seule chose que j'aime : cet abat jour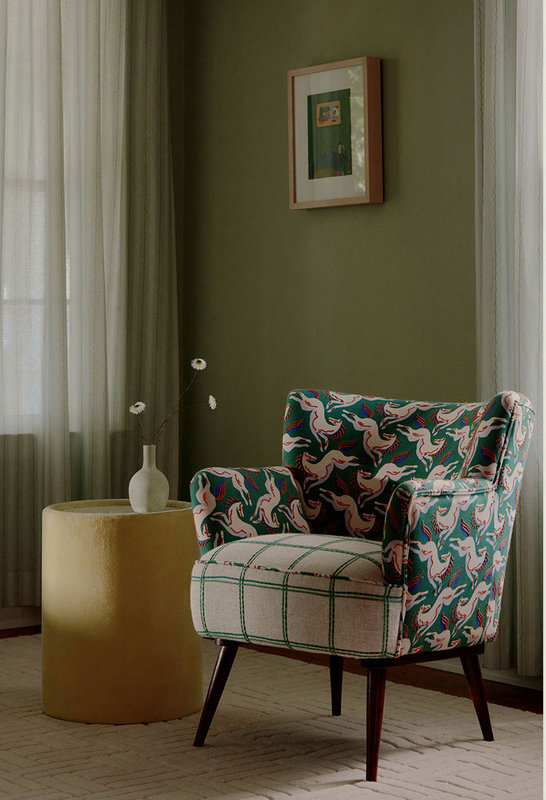 c'est assez terrifiant tout de même voici un style dont je ne connais pas le nom et que nous n'avons jamais vu
mais "ANTHROPoloGIE " ARRIVE A PARIS
mon Dieu mais quelle horreur ces meubles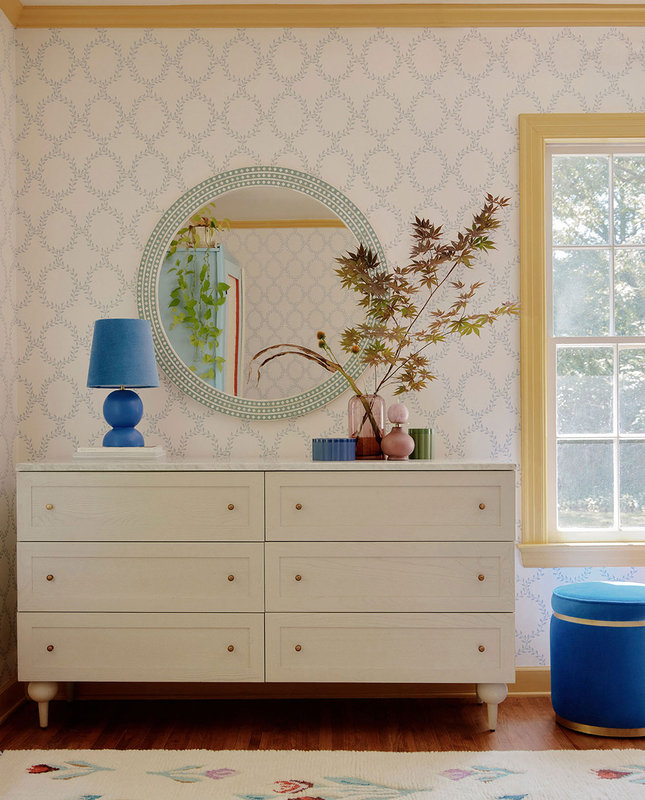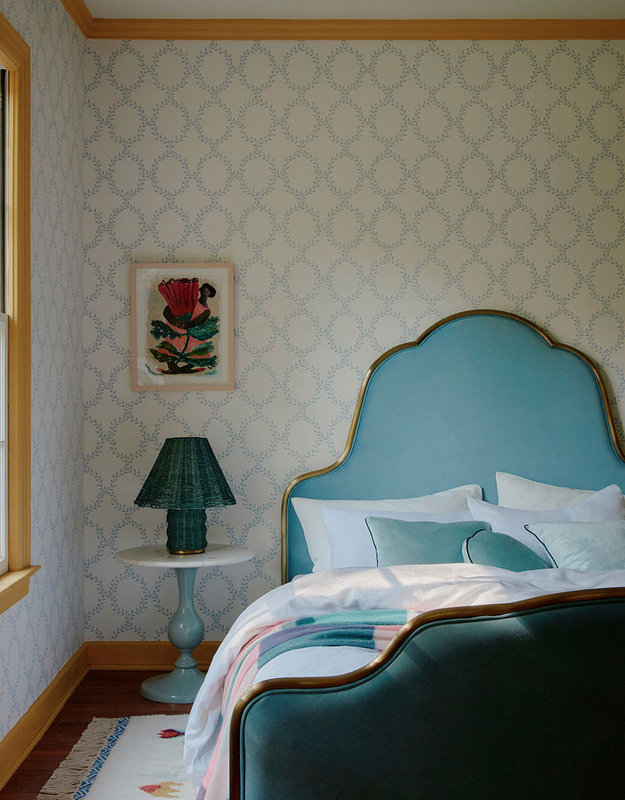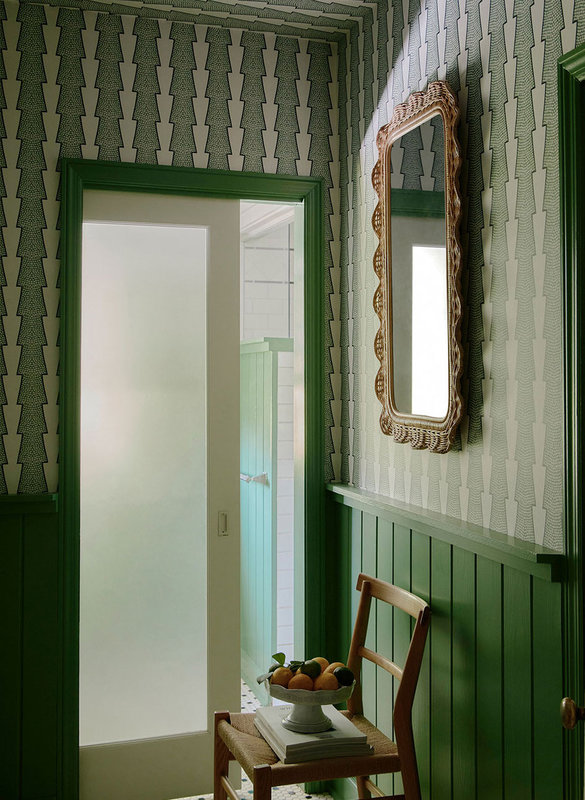 une MAISON "intitulée" SENS OF SPACE de la marque ANTHROPOLOGIE
dédiée AUX COULEURS VIVES
CES DESIGNERS- Là (de cette entreprise de décoration) disent qu'avec des couleurs riches , des imprimés audacieux et d'un décor fantaisiste visaient à créer un espace JOYEUX et même FABULEUX . . .Donc on trouve ces meubles ANTHROPOLOGIE ????????
----------------------------------------------------
-------------------------------------------------------------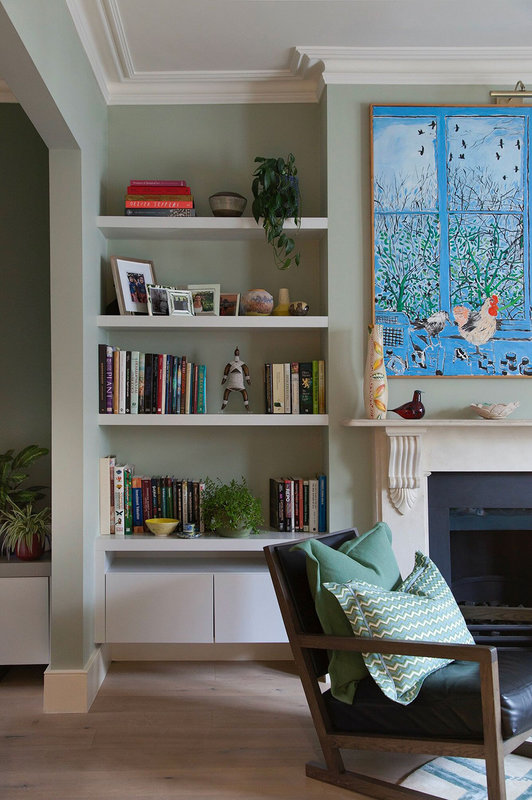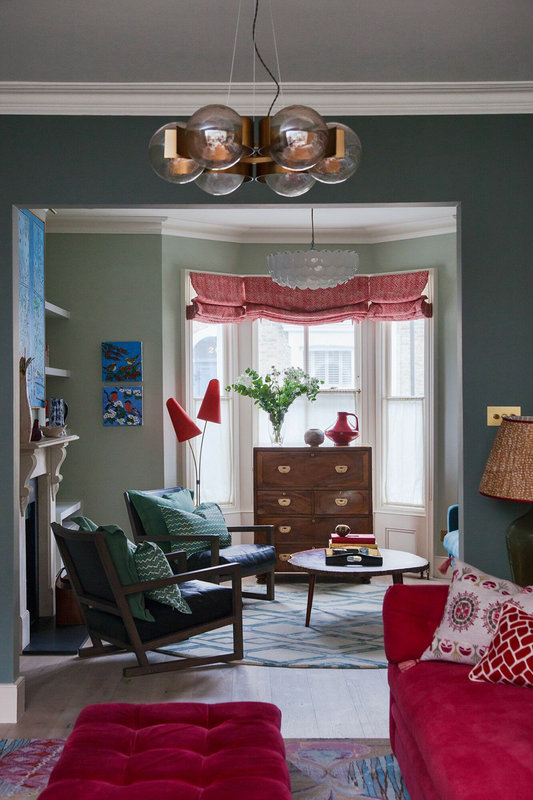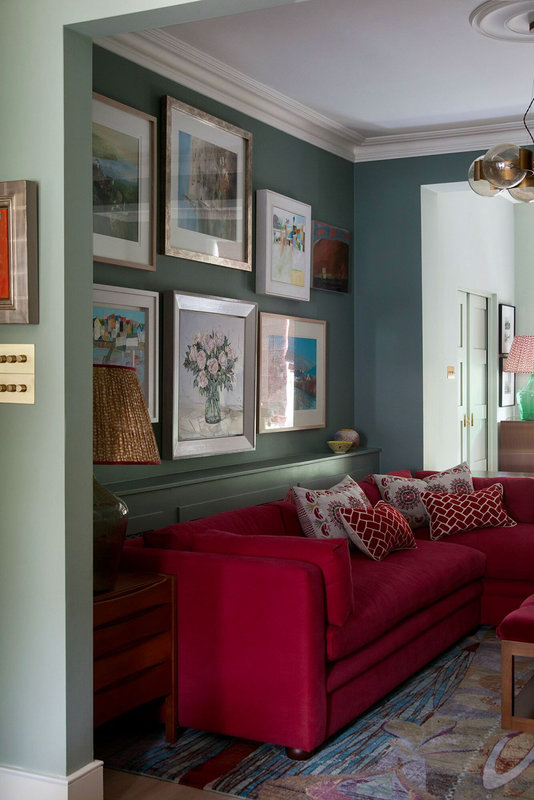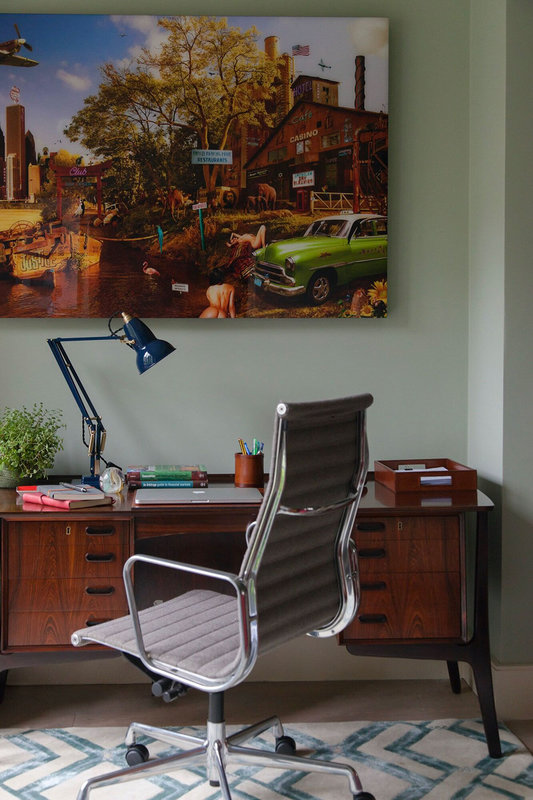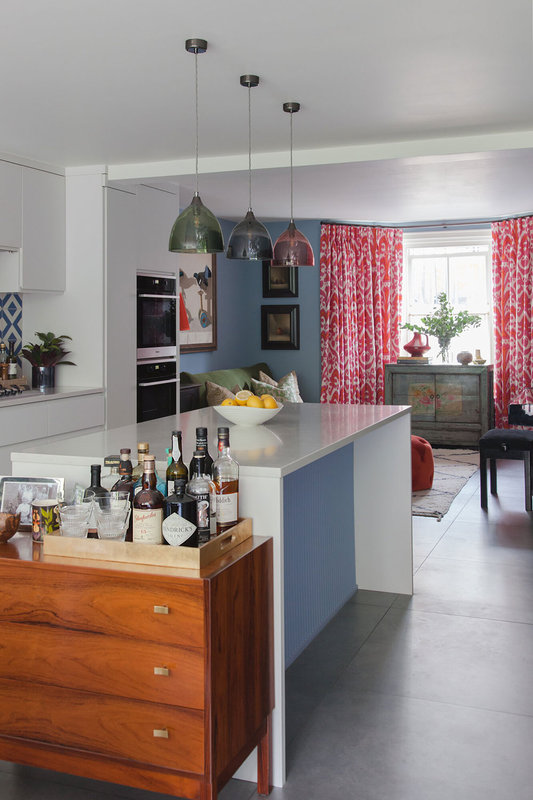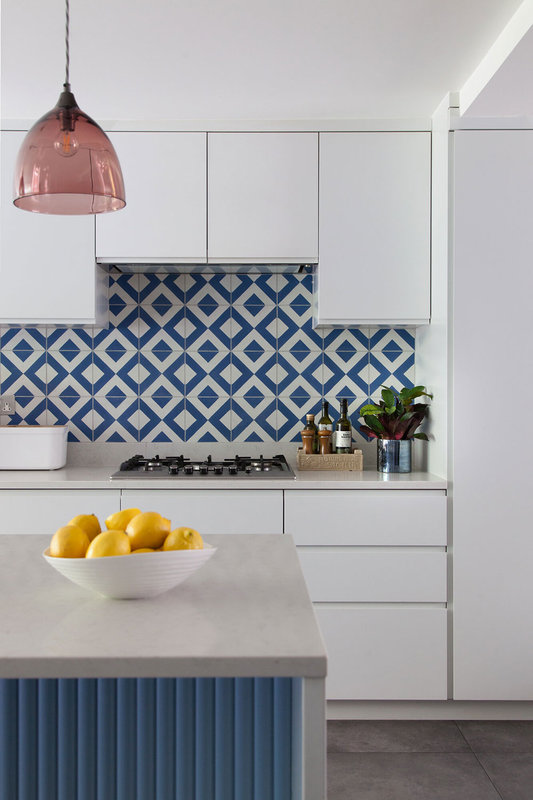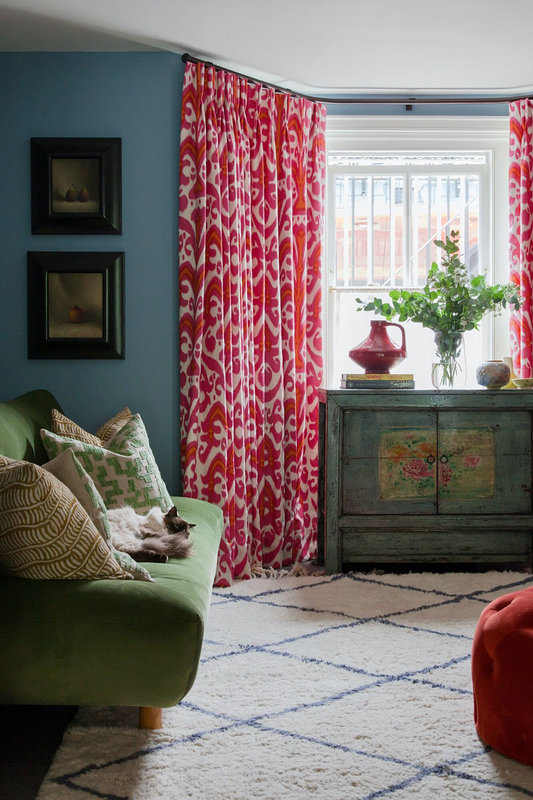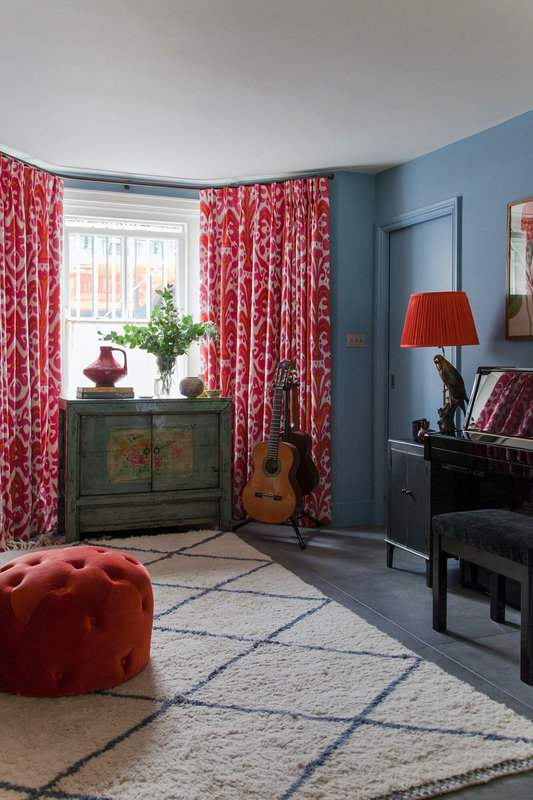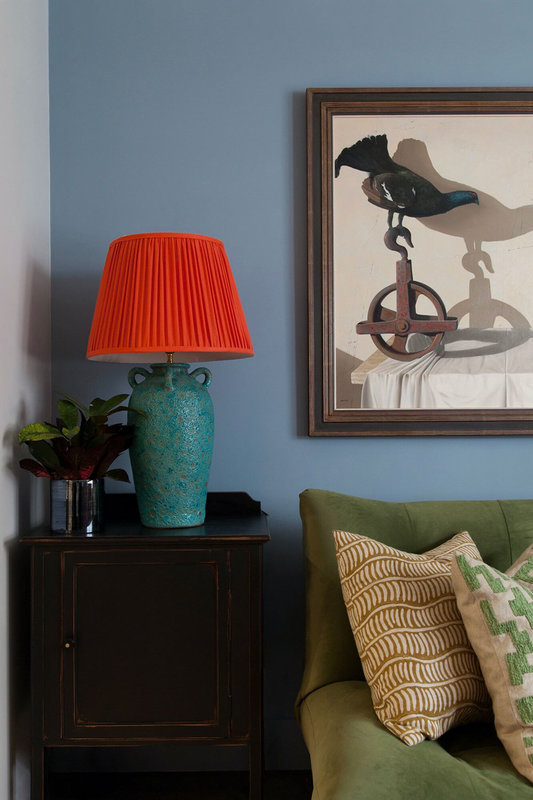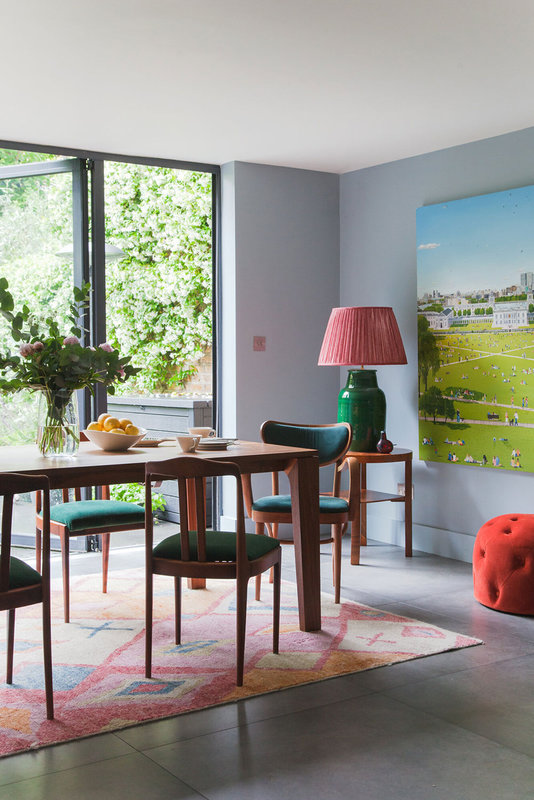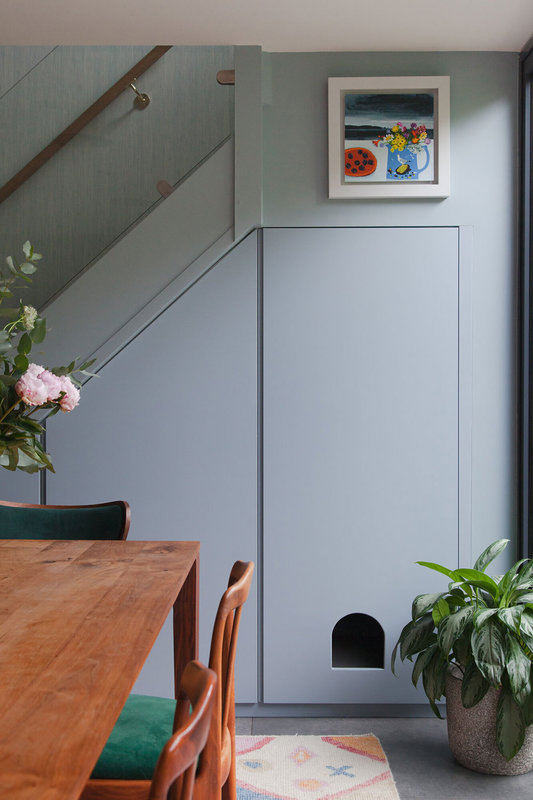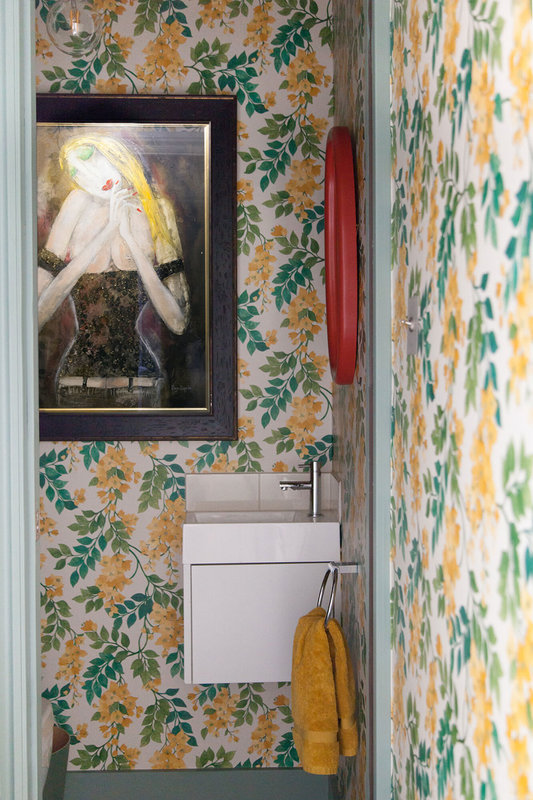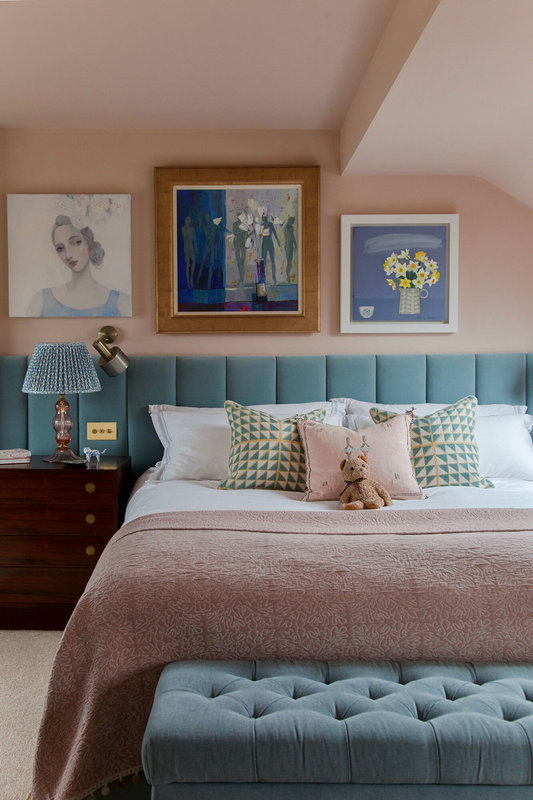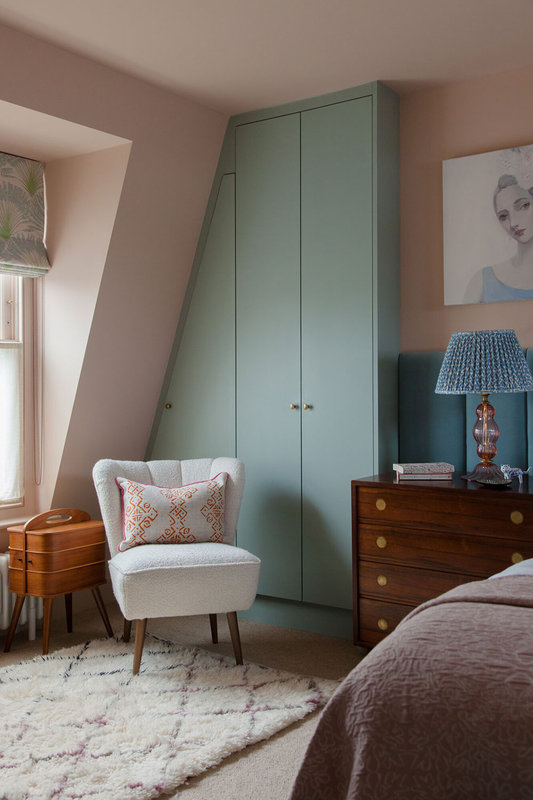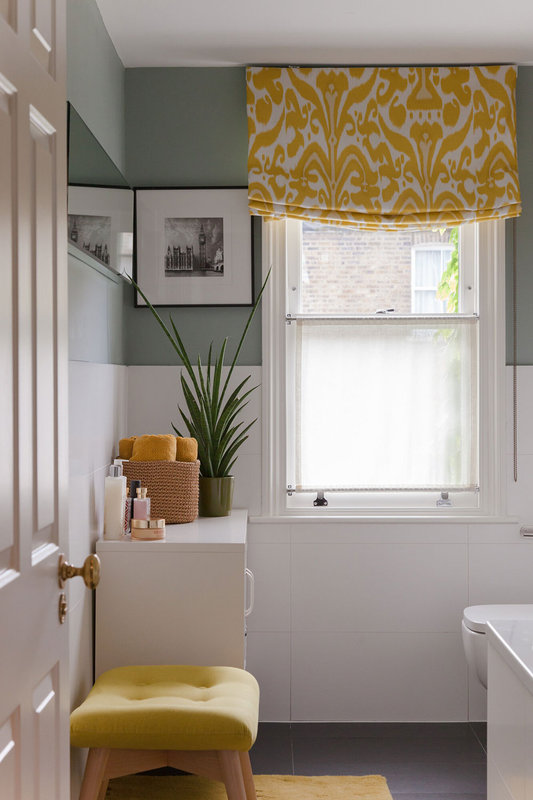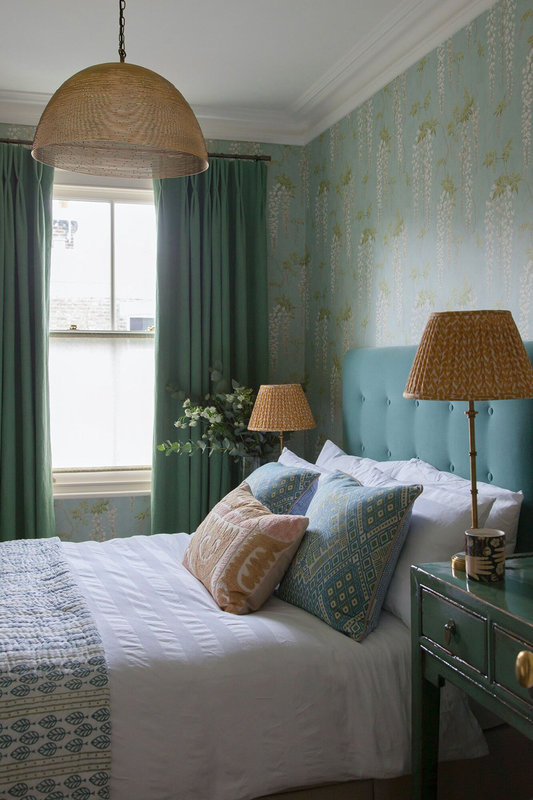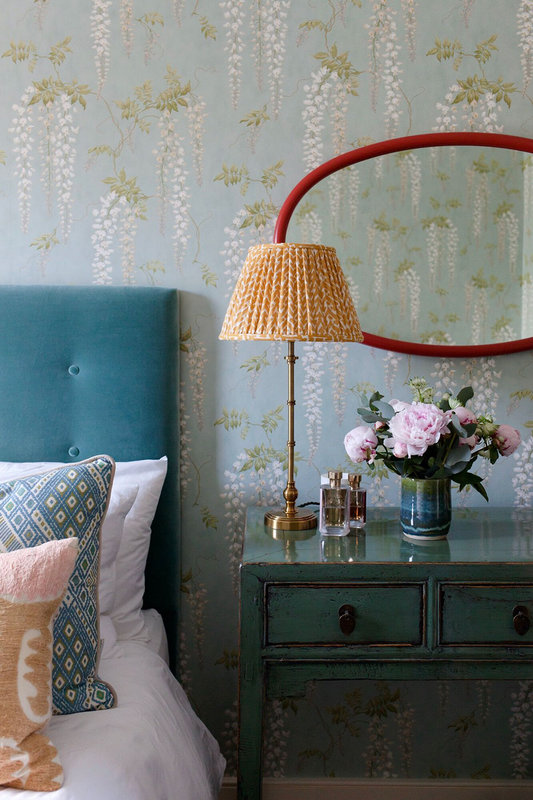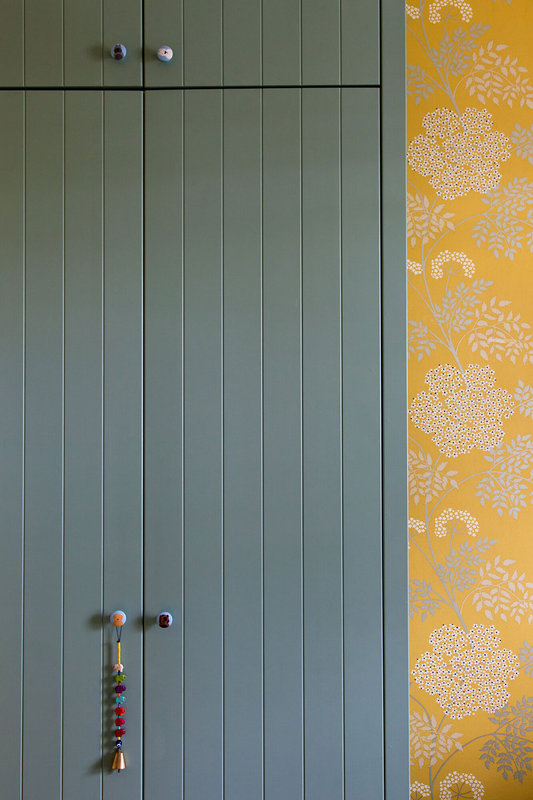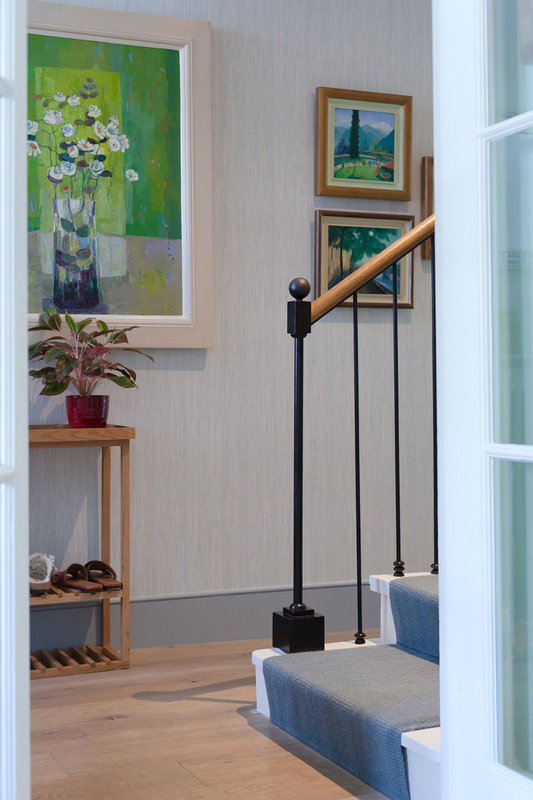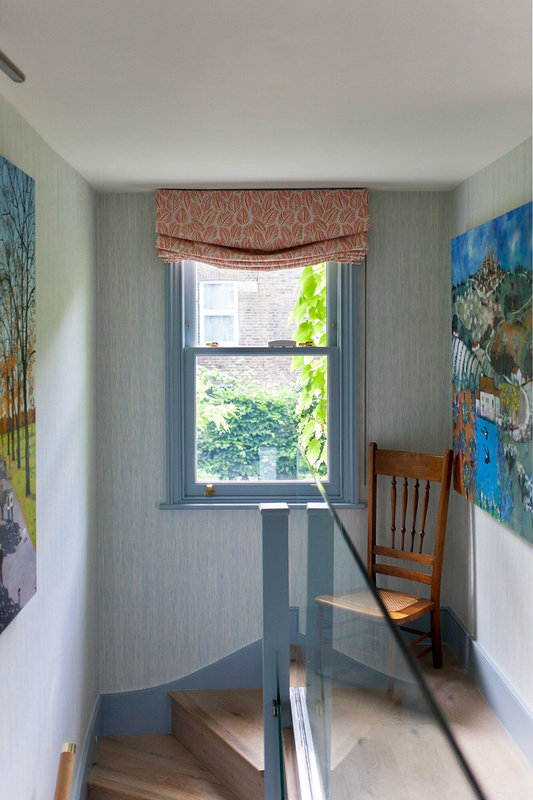 --------------------------------------------------------------
UN PEU DE TOUT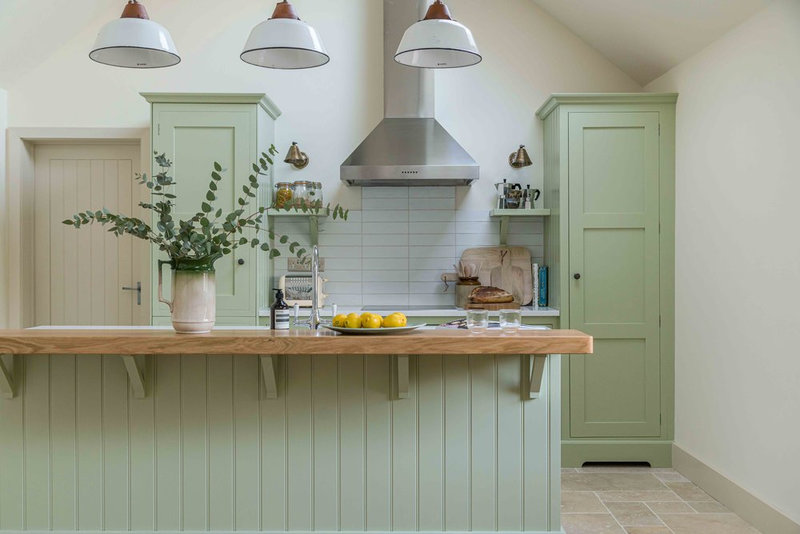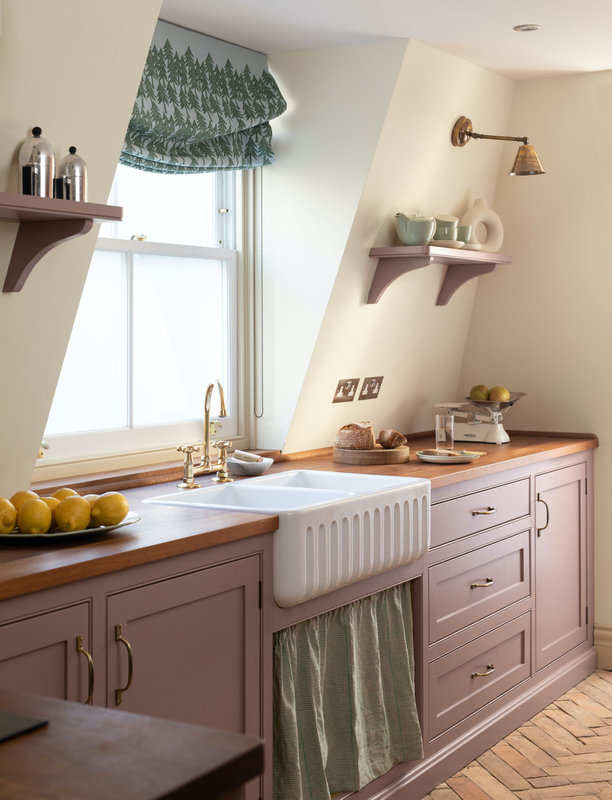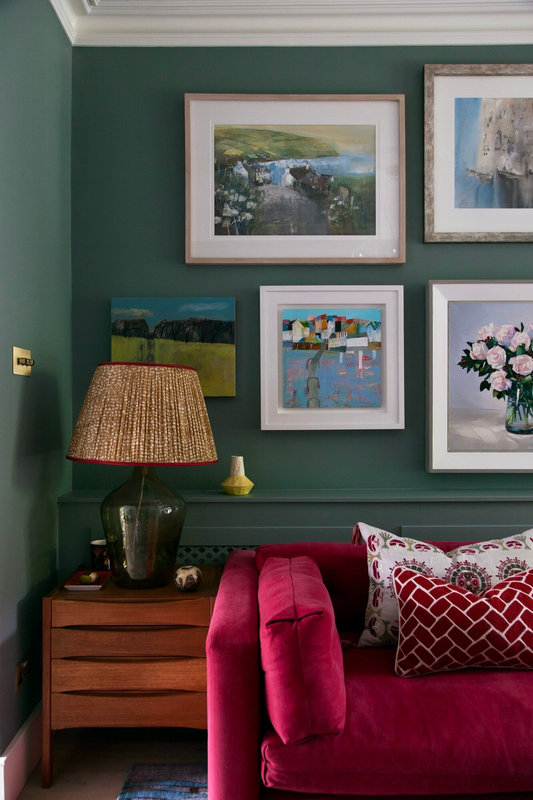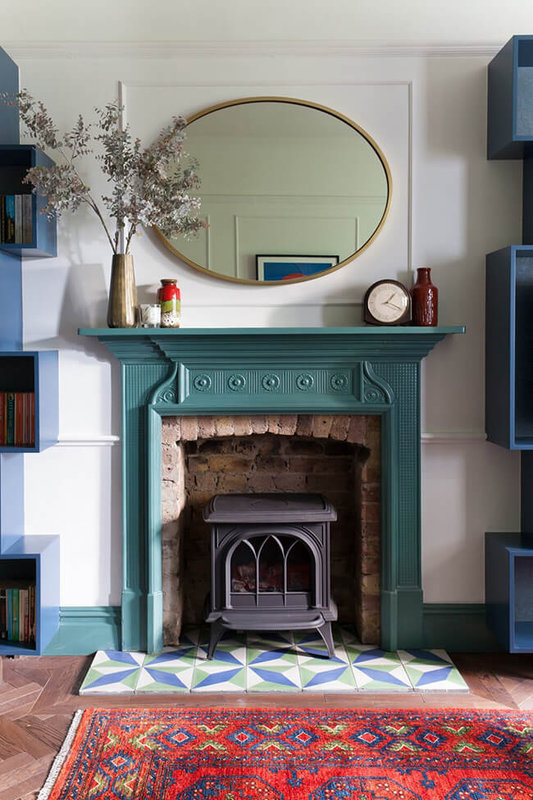 VOUS LE VOYEZ les couleurs sont particulières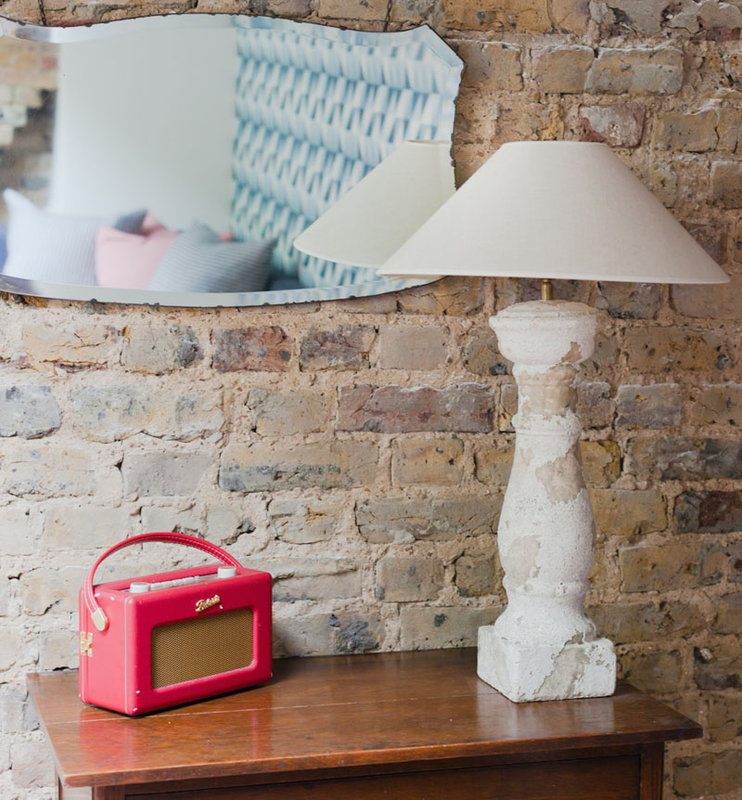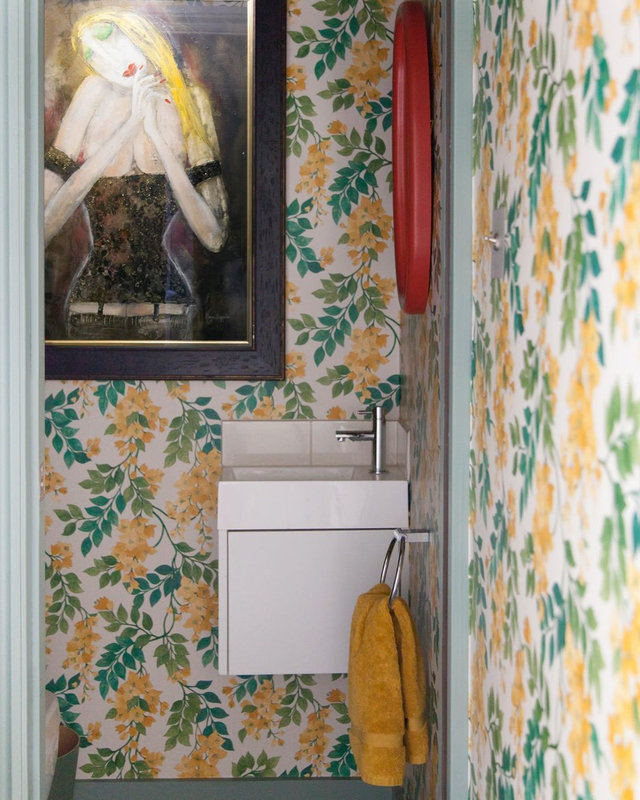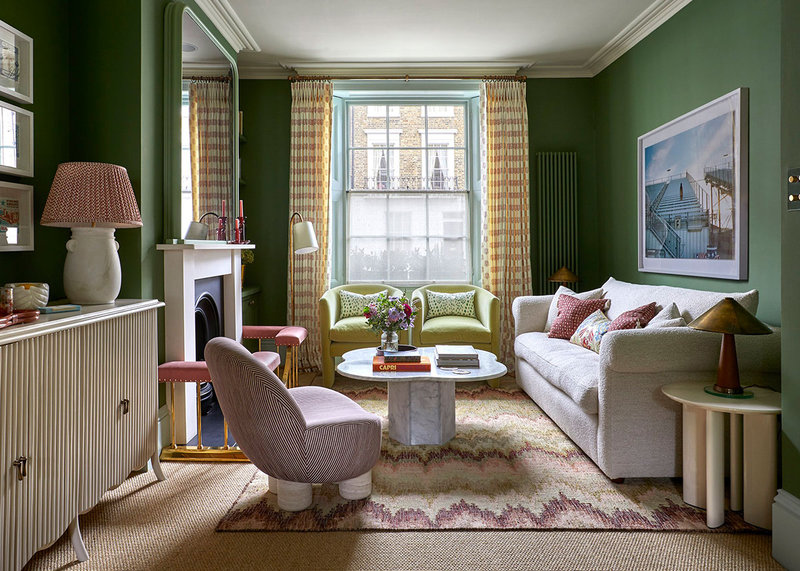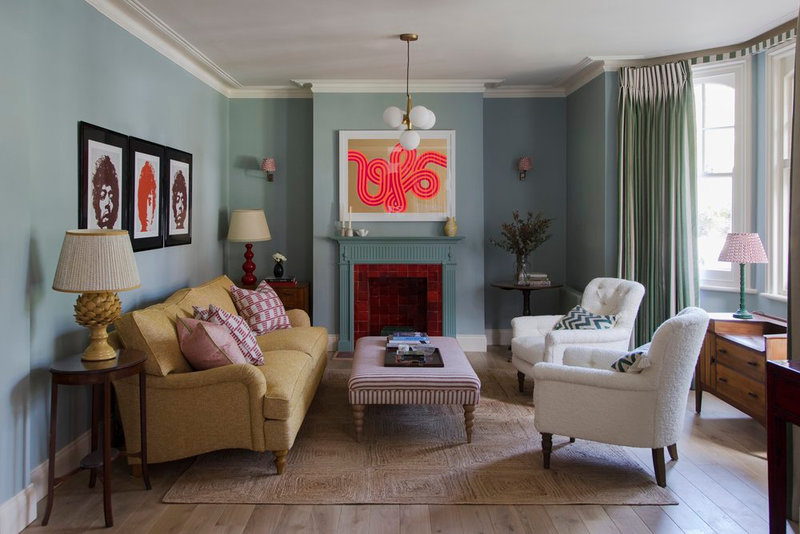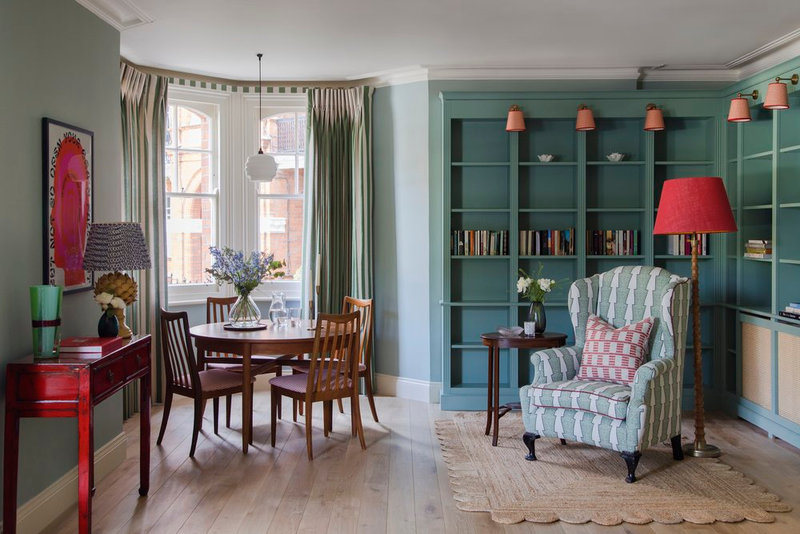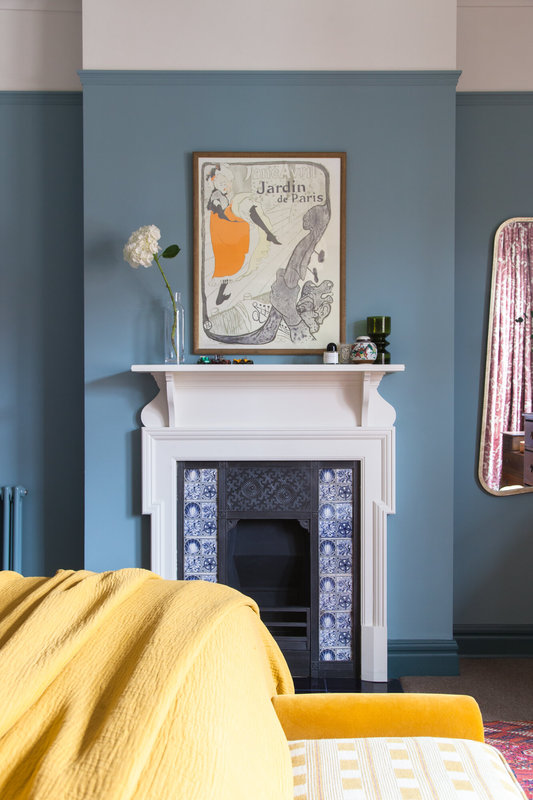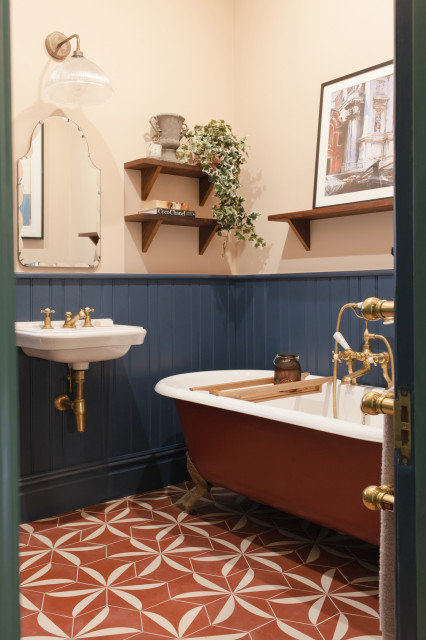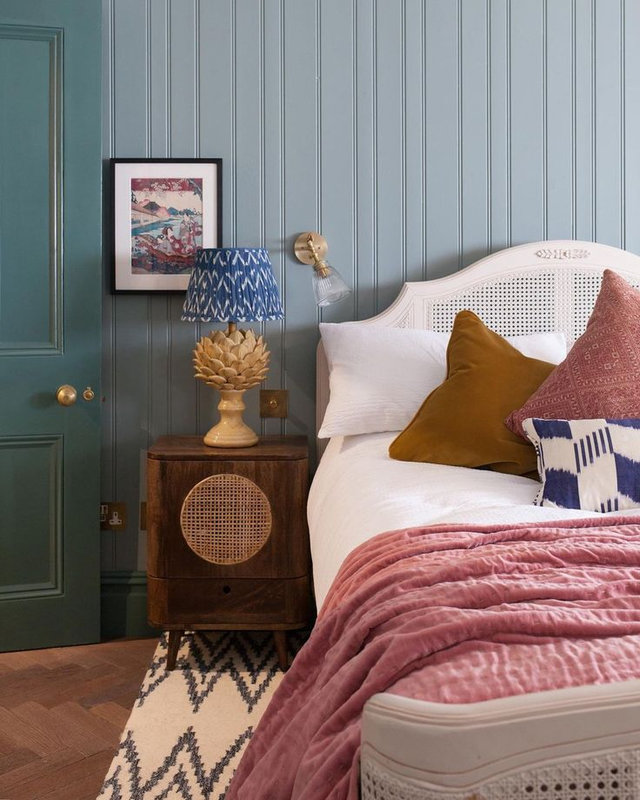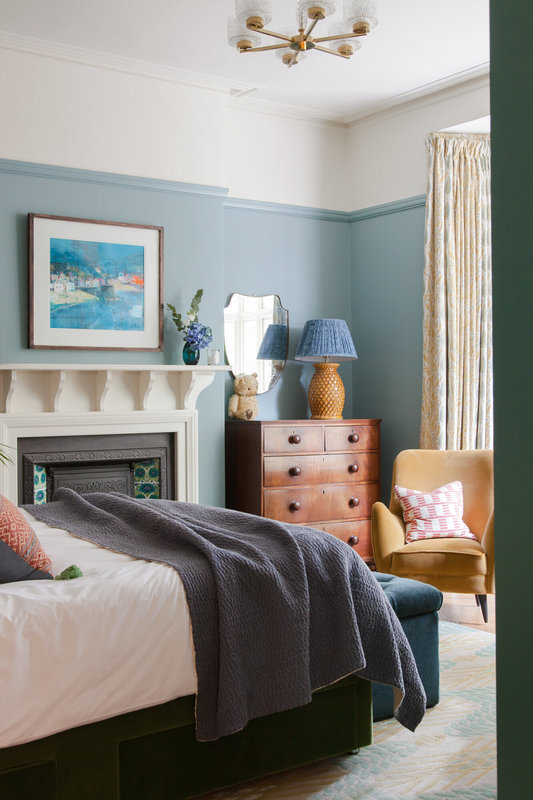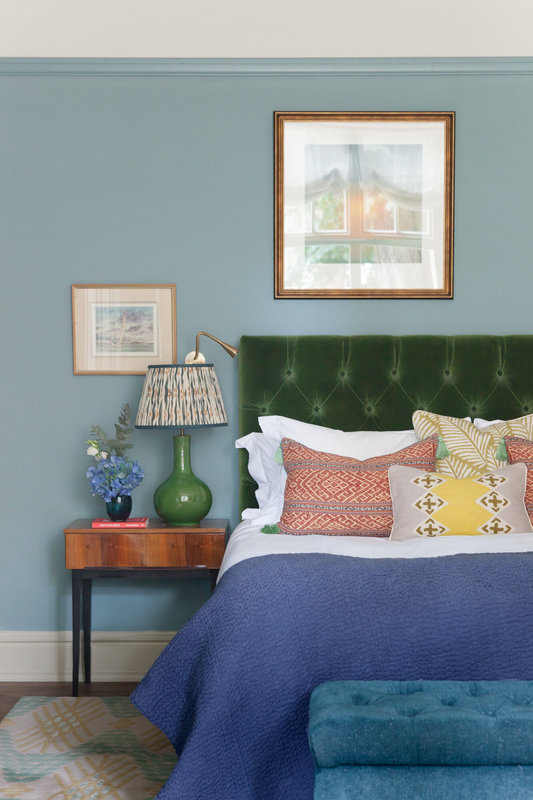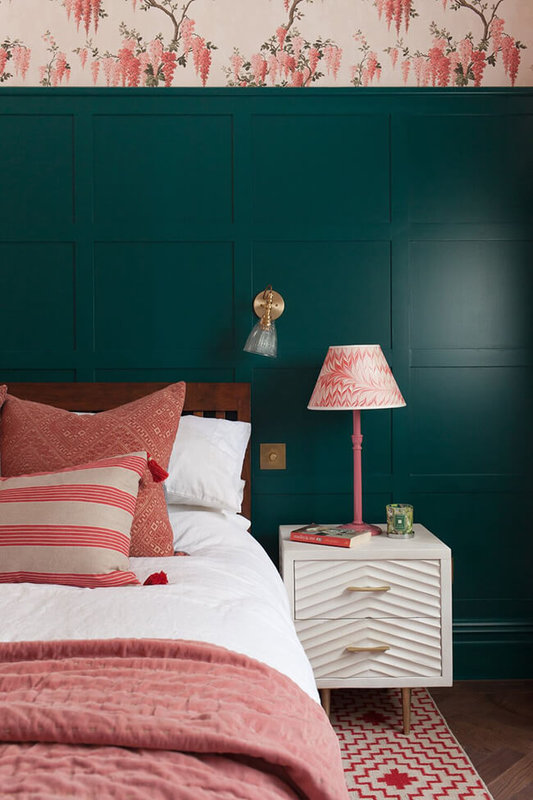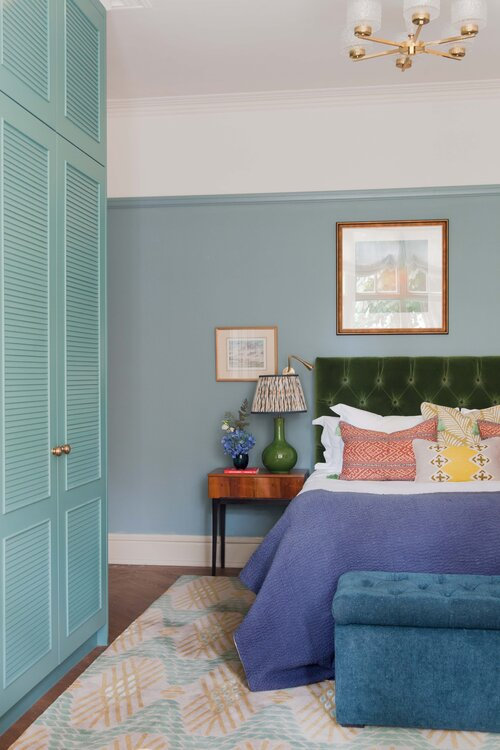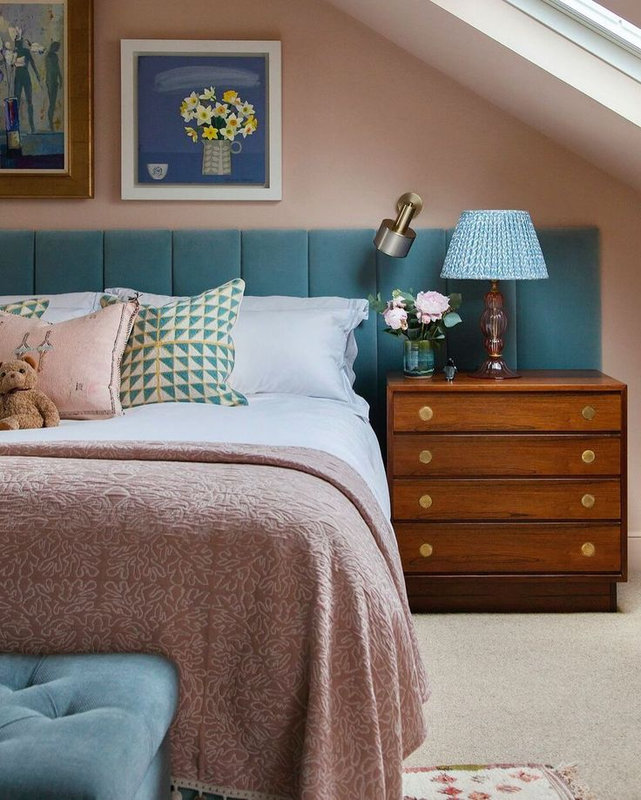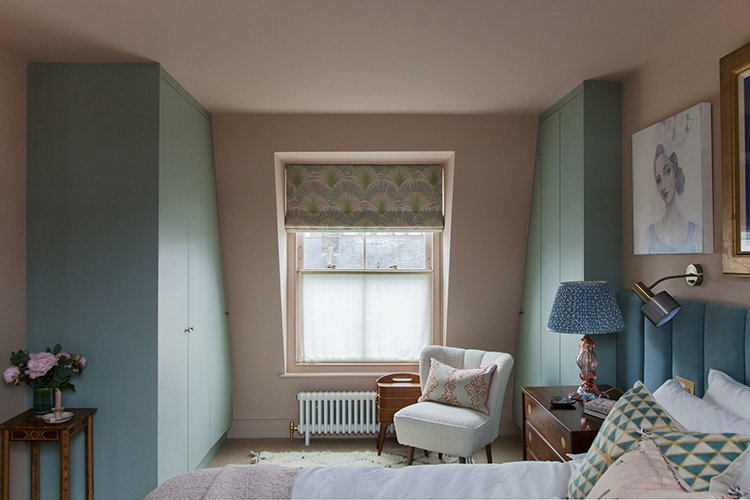 très jolie espace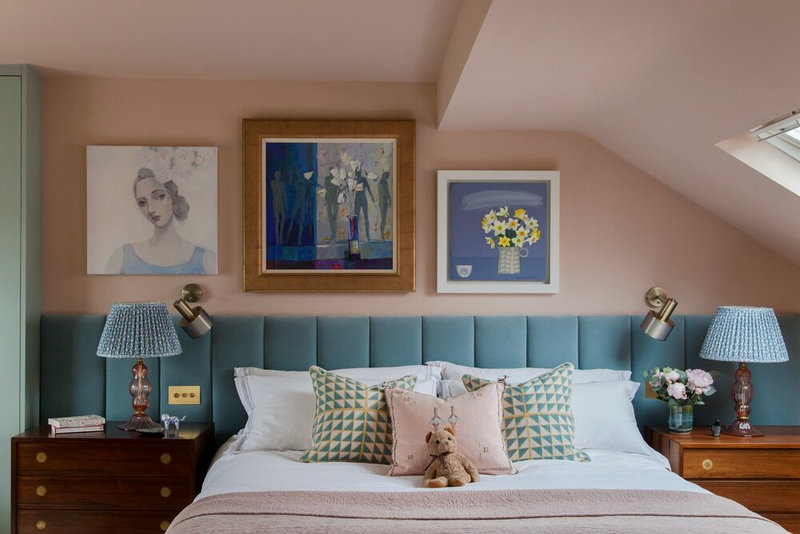 je ne parviens pas à dire quoique ce soit sur cette drôle de décoration sur cet intérieur tout entier . . .