L EST encore tôt . . . il fait noir mais il pleut . .. ou il a plu encore et encore j'ai 10,6° toujours à l'abri sur la terrasse
maisons de célébrités
Le manoir anglais de Claudia Schiffer
née en aout 1970
2016 2017
avec une coupe bien plus courte : il serait temps : ce serait plus seyant
je viens de traduire les textes vite fait
Ce manoir lui appartient après une visite surprise il y a 15 ans - cet article date de novembre 2017 - , au cours de laquelle, elle et son mari, le directeur anglais Matthew Vaughn, ont frappé à la porte et demandé si les propriétaires envisageraient de vendre
??? on veut donc nous faire gober ce genre d'anecdote ?
D'autant que La maison est restée dans la même famille pendant trois siècles, (et ils lâchent leur domaine ???) connue sous le nom de Coldham Hall, un surnom inventé par la reine Elizabeth Ier qui n'avait pas été impressionnée par le service de jambon froid lors de sa visite là-bas.
La maison, datant de 1574, était aussi un point de rencontre pour les conspirateurs de l'infâme parcelle de poudre à canon en 1605
Sur trois étages, la maison dispose de 14 chambres au total, sur un terrain de 530 acres, et on dit qu'elle est hantée. comme par hasard
je vous laisse faire le compte !
Le manoir conserve encore de nombreux trous de prêtres créés pendant les purges catholiques de l'Angleterre Tudor, et conserve toutes les caractéristiques emblématiques de ce style bâtiment avec une histoire illustre, tels que
d'abord en extérieur : longue allée bordée d'arbres,
les cheminées hautes,
les fenêtres à meneaux, (voir un post sur le sujet)

les cheminées en pierre ornées,
le bois lambris,
hauts plafonds à poutres apparentes,
un grand hall avec orgue et un bouclier avec des armes de la famille.
Depuis leur prise de possession du manoir : Claudia Schiffer et Matthew Vaughn ont fait de nombreuses mises à jour, y compris l'ajout d'œuvres d'art moderne, de couleurs vives, de papier peint contemporain et de tissus d'ameublement.
L'art inclut le travail par Peter Beard, Lucian Freud, Andreas Gursky et Grayson Perry, parmi beaucoup d'autres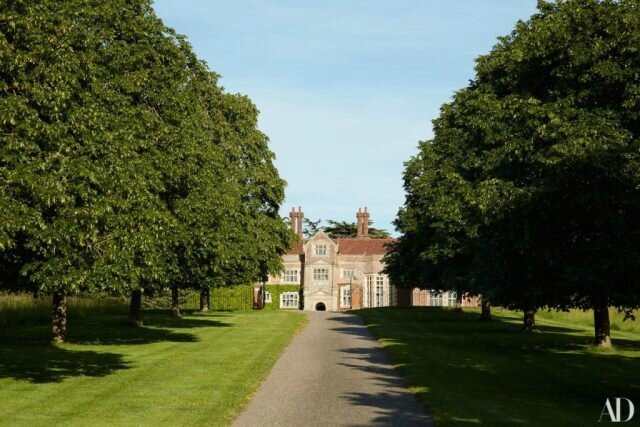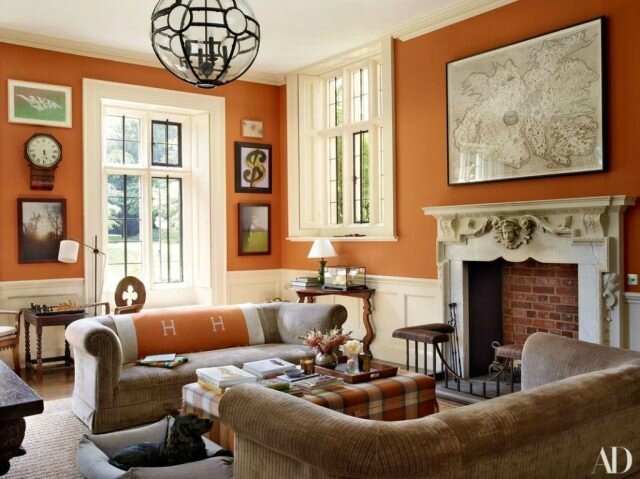 je prends le plaid ! et la table de salon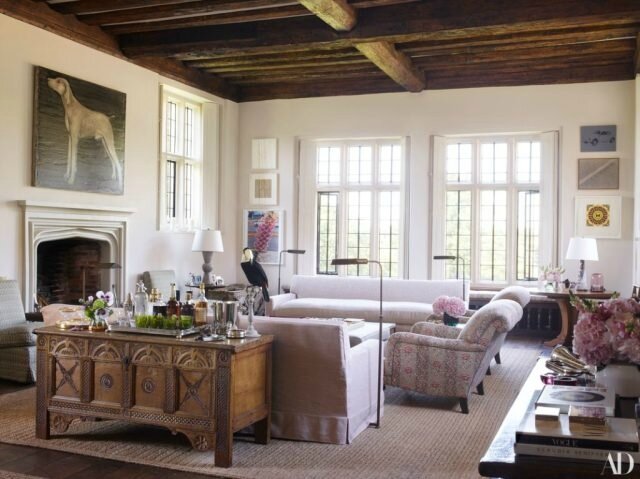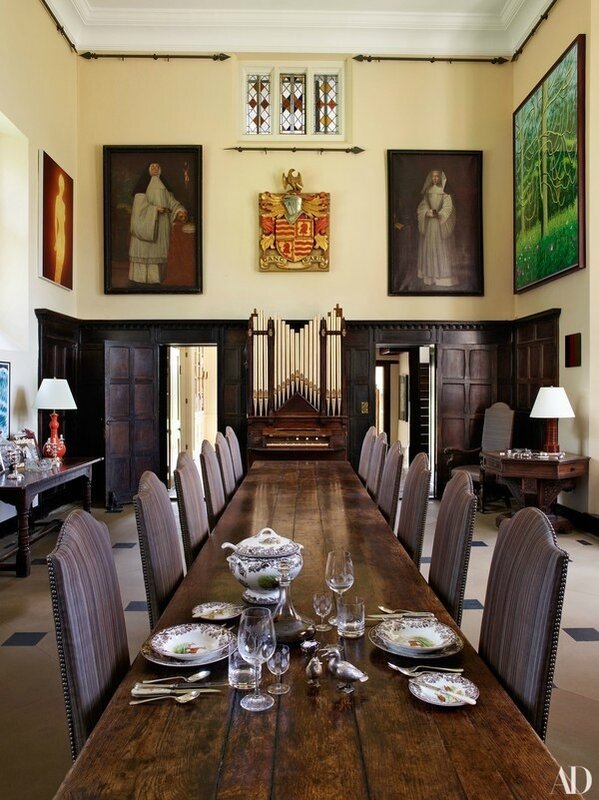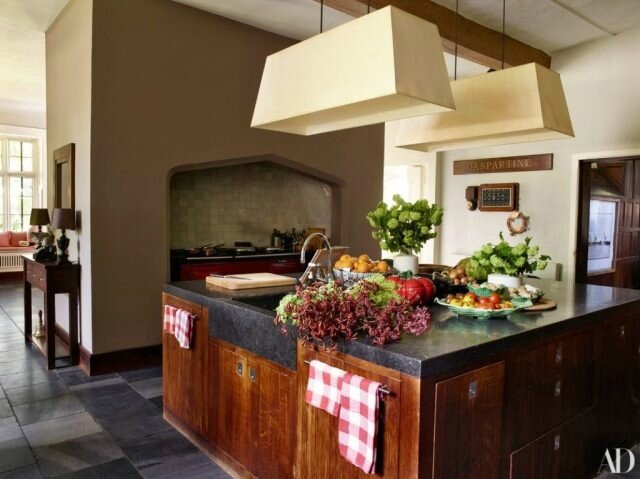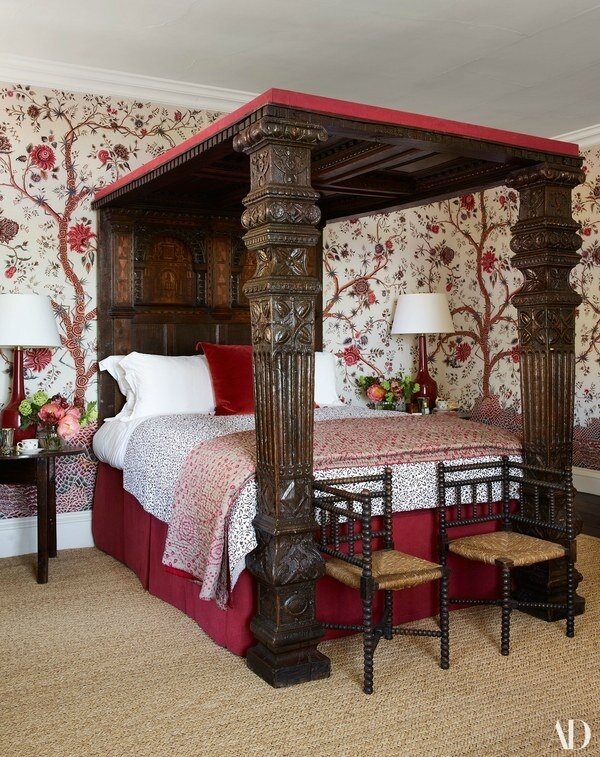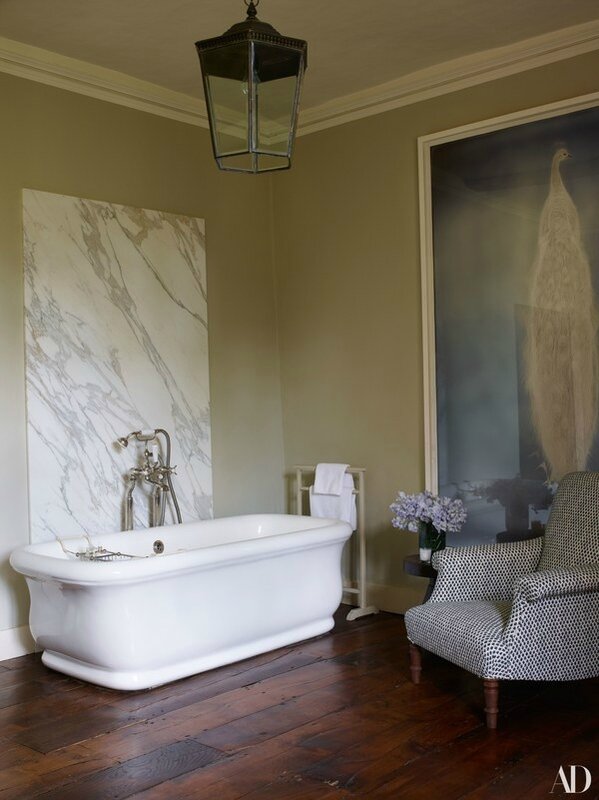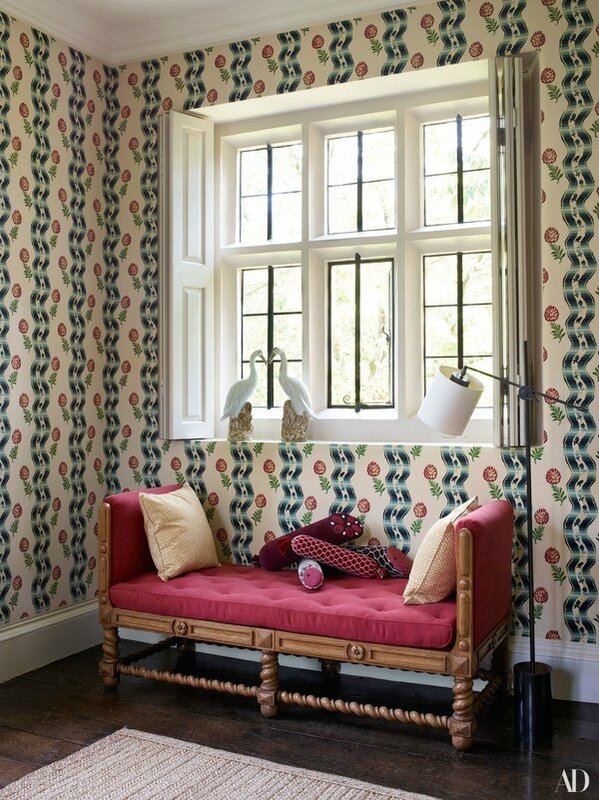 je ne vois rien d'extraordinaire ?
vous si ?
----------------------------------------------
Prince Charles' Holiday Cottages
Le prince Charles a hérité du duché de CORNWALL ( 1337. ) 135,000 acres of land in the counties of Cornwall, Devon, Herefordshire, Somerset
Pourquoi ce décor fonctionne: ?
Cette maison a tous les éléments typiques d'un cottage anglais :
la cheminée ,
des motifs floraux,
des coussins copieux
des jetés, (je ne sais pas ce que c'est )

papier peint imprimé,
baignoire à pieds roulants,
plafonniers lanterne,
courtepointes,
antiquités
commodes,
tapis beige,
rideaux au sol,
cuisine shaker avec four de gamme,
palette de couleurs pastel,
cruches de fleurs sauvages,
sols en pierre dans la cuisine,
fauteuils et tableaux encadrés.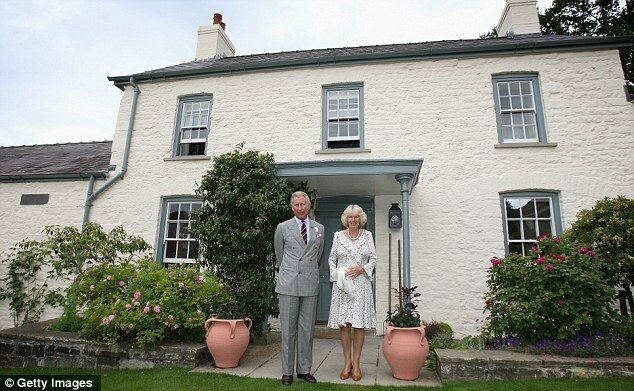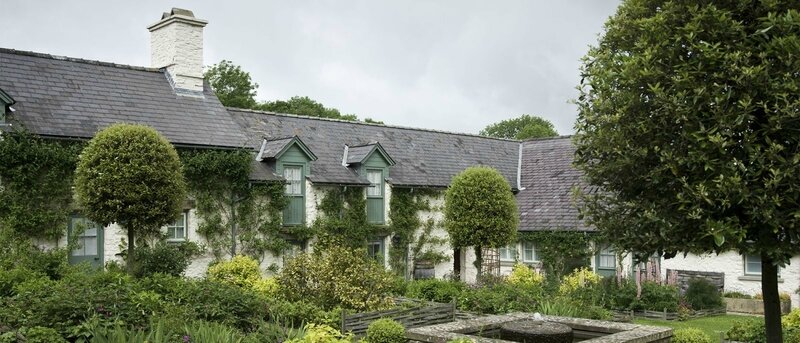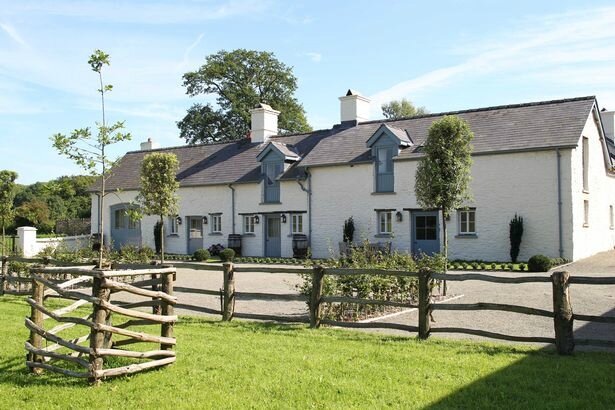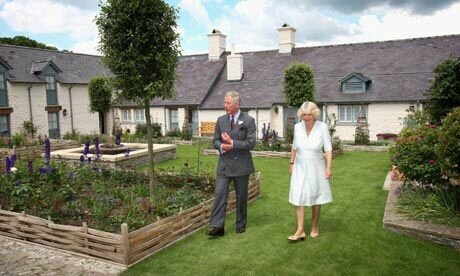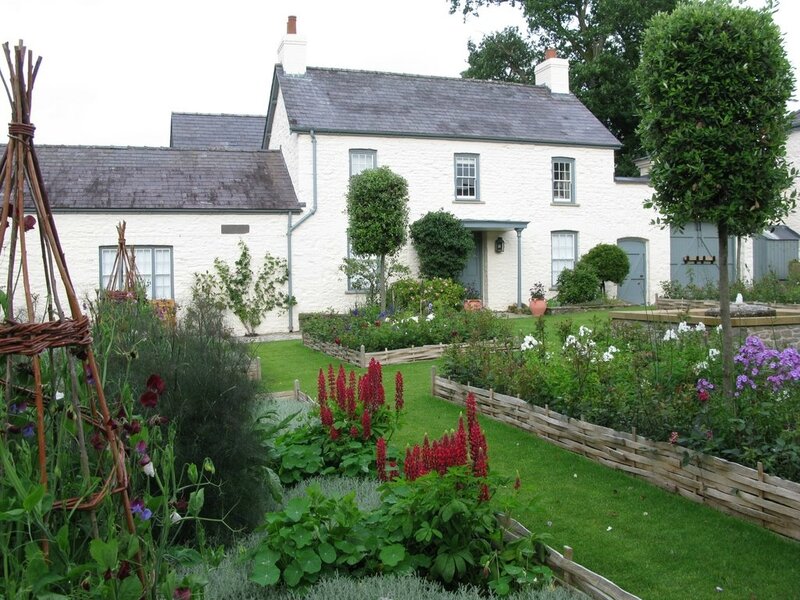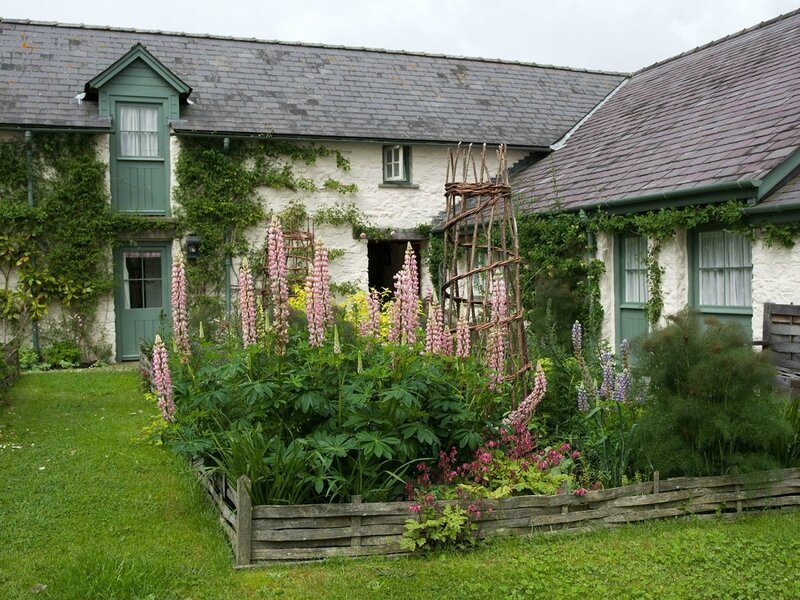 évidemment JE PRENDS
l'intérieur est inintéressant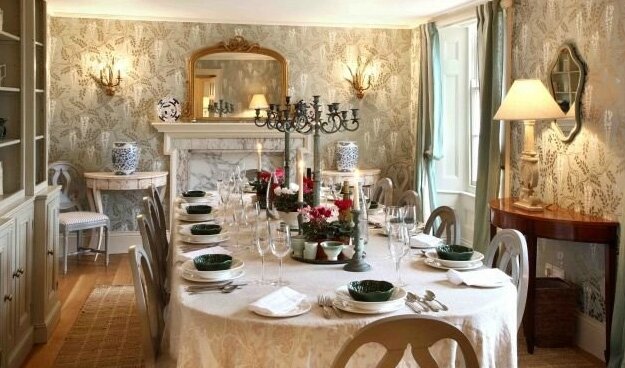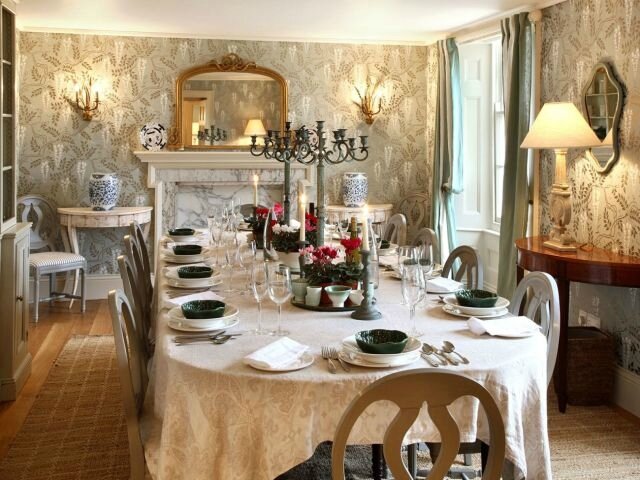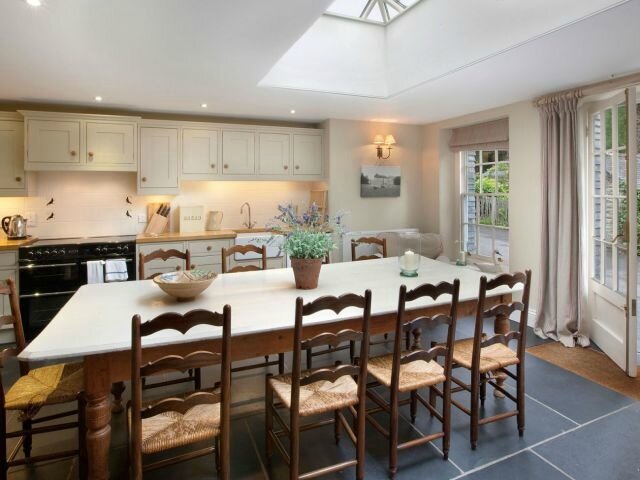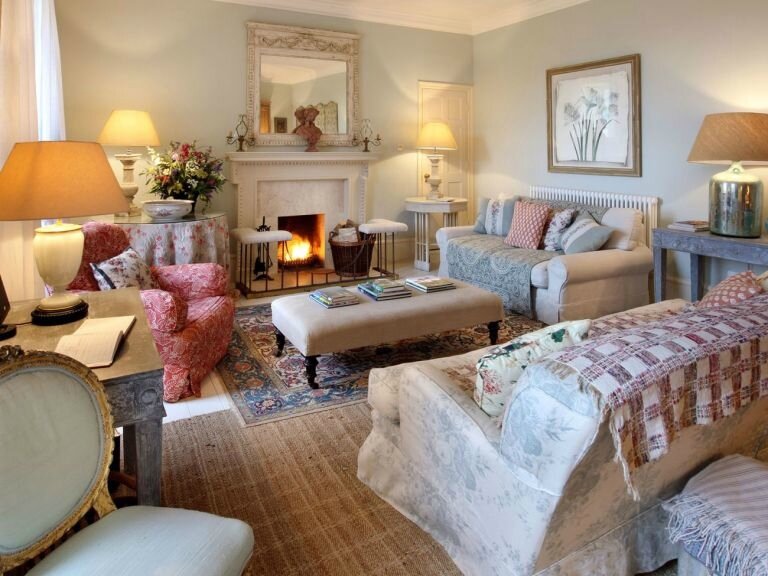 j'ai du mal à croire que c'est chez le prince charles
pourtant je suis allée fouiner et ce l'est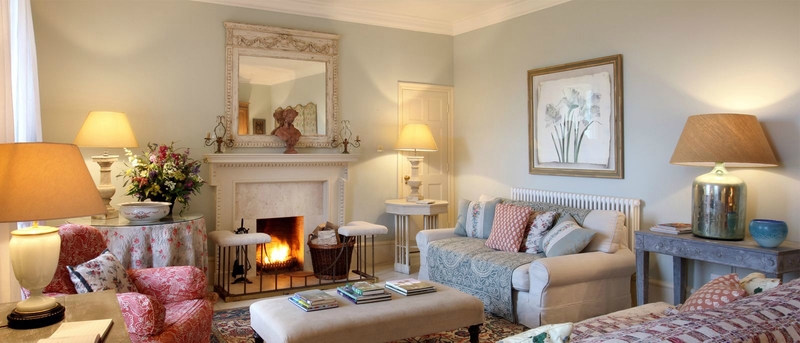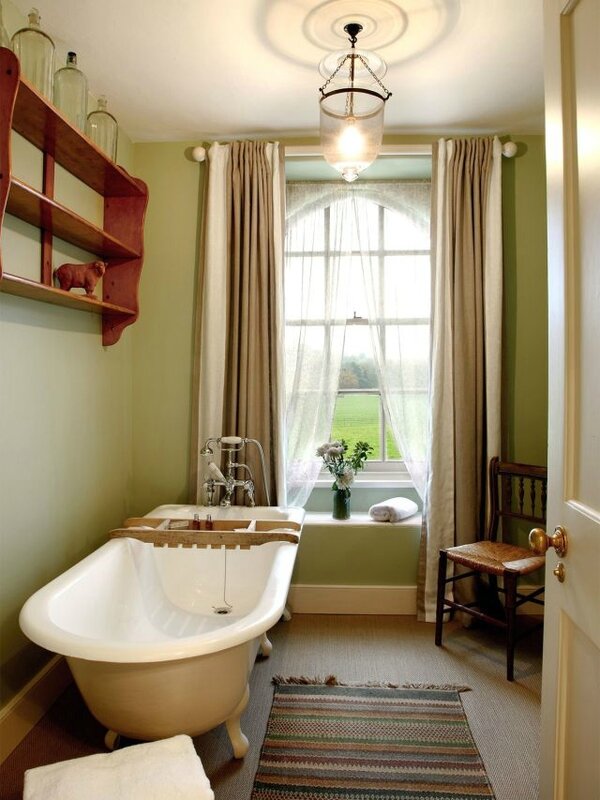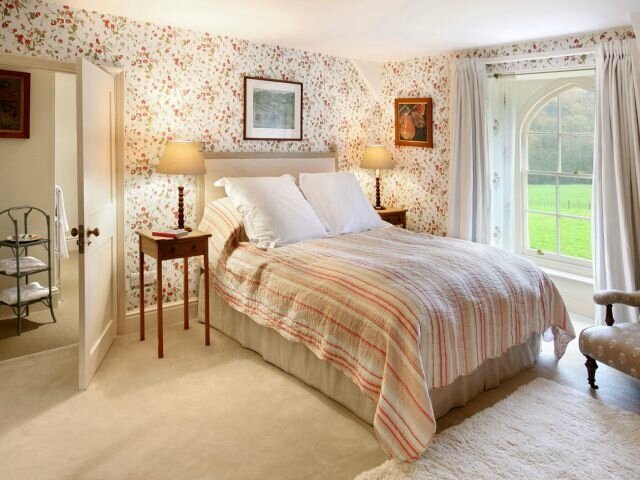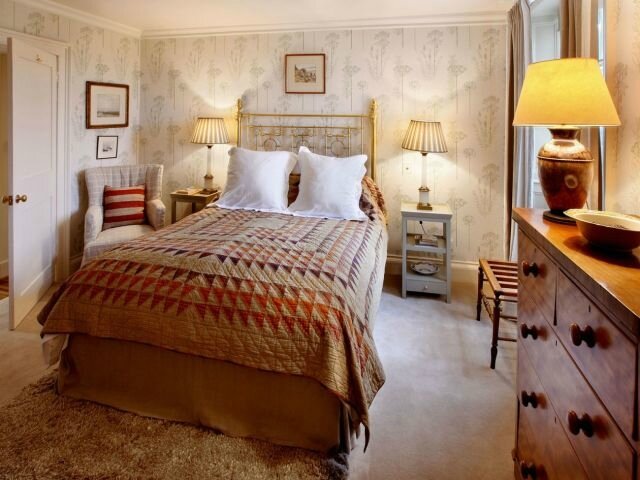 RHOLALA J'AODRE CETTE COURTE POINTE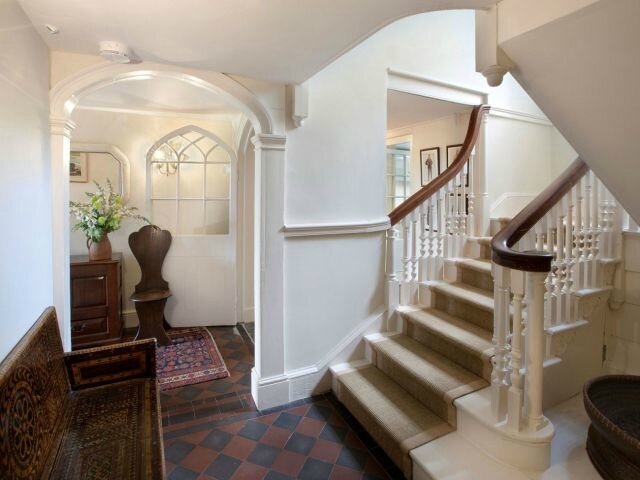 eVIDEMMENT CE N'EST Là QU'UNE DES VINGTAINEs MAISONS DE CAMPAGNE du couple