JE VOUS LE CONSEILLE
CE FILM
VU ce soir SUR LA rtbf
Tous publics.
Durée : 131 mn.

Titre original : The Theory of Everything.

Année de réalisation : 2014 (Grande-Bretagne)
Avec :
Charlotte Hope (Philippa Hawking),
Christian McKay (le cardinal Sforza),
Harry Lloyd,
David Thewlis,
Emily Watson,
Charlie Cox (Tristan),
Felicity Jones (Catherine Morland),
Eddie Redmayne.

Si vous avez raté le début:
Un brillant scientifique, qui veut percer le mystère de la création de l'univers, est atteint de la maladie de Charcot et lutte avec sa femme.

Résumé:
Dans l'Angleterre des années 60, Stephen Hawking a un brillant avenir devant lui. Etudiant en cosmologie à l'Université de Cambridge, il veut percer le mystère de la création de l'univers. Alors que ses professeurs lui prédisent beaucoup de succès, il tombe amoureux de la douce Jane Wilde, une étudiante en art, donc très loin de ses préoccupations scientifiques. Leur bonheur est bouleversé quand Stephen se heurte à un diagnostic implacable : il est atteint de la maladie de Charcot, qui entraîne une perte d'élocution et de motricité. Alors que ses jours sont comptés, il peut compter sur l'amour indéfectible de son épouse...
HISTOIRE VRAIE
Stephen William Hawking
né le 8 janvier 1942 à OXFORD physicien THEORICIEN et COSMOLOGISTE .
Stephen Hawking est professeur de mathématique à CAMBRIDGE de 1980 à 2009,
c'EST UN chercheur distingué Il est connu pour ses contributions dans les domaines de la COSMOLOGIE et la GAVITÉ CANTIQUE , en particulier dans le cadre des TROUS NOIRS
.Son succès est également lié à ses ouvrages de VULGARISATION SCIENTIFIQUE dans lesquels il discute de ses propres théories et de la cosmologie en général, comme le best-seller UNE BREVE HISTOIRE DU TEMPS resté sur la liste des records des best-sellers du sunday times pendant 237 semaines consécutives
Hawking souffre d'une forme rare, de début précoce et d'évolution lente, de SCLEROSE LATERALE AMYOTROPHIQUE (SLA) ; sa maladie a progressé au fil des ans et l'a laissé presque complètement paralysé.
Une fois la maladie détectée EN 1963 : on lui dit qu'il n'a plus que 2 ans à vivre / IL EST TOUJOURS La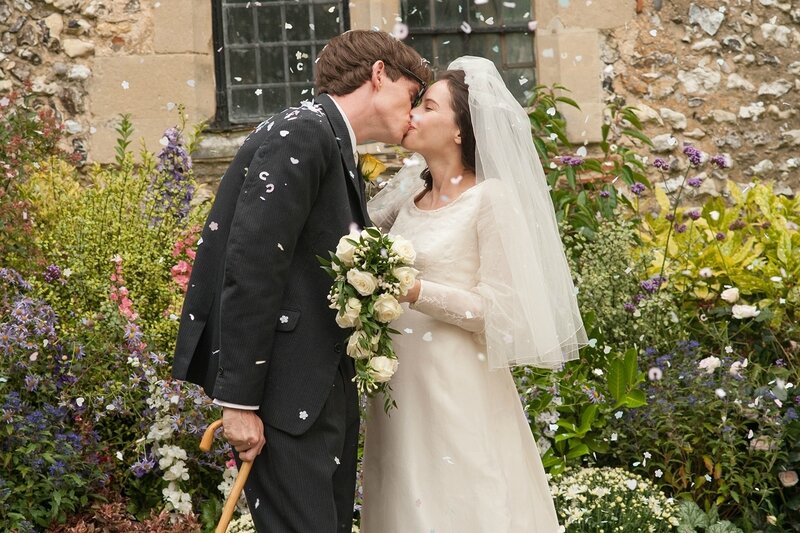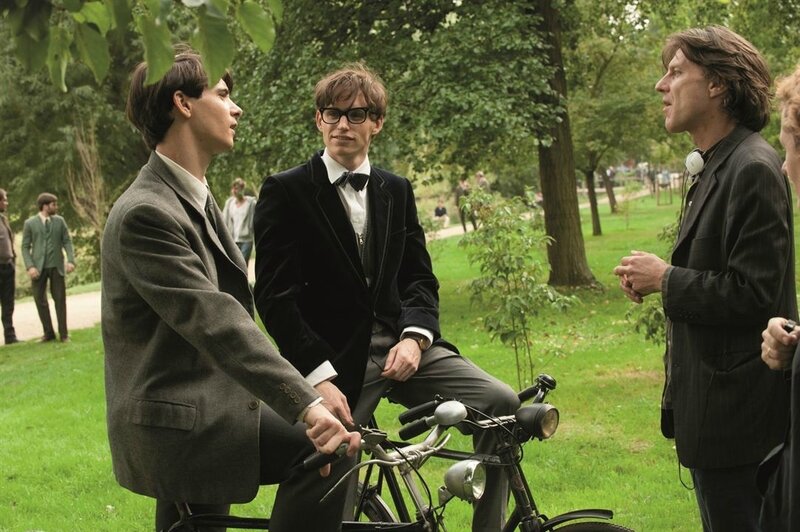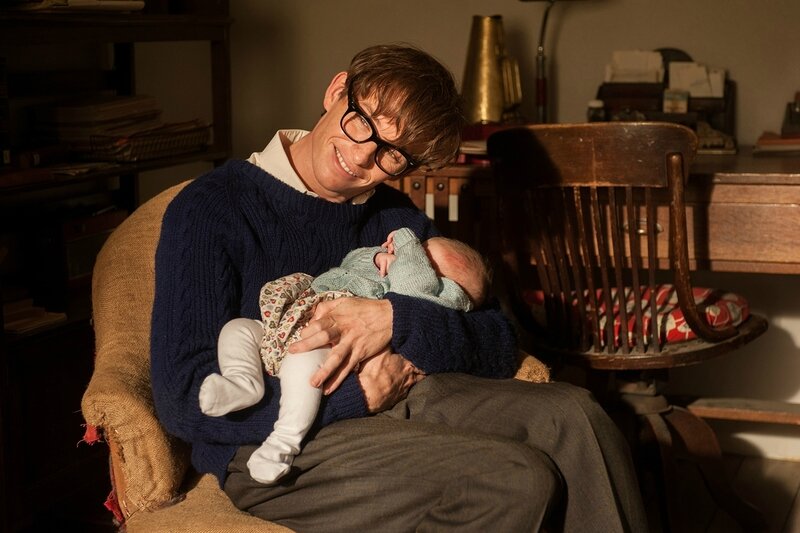 les images du film magnifiques on est à OXFORD
Stephen William Hawking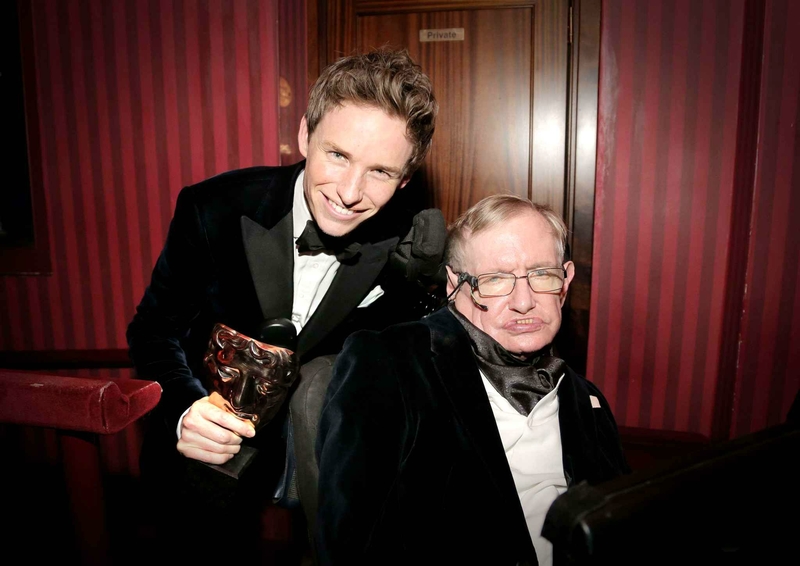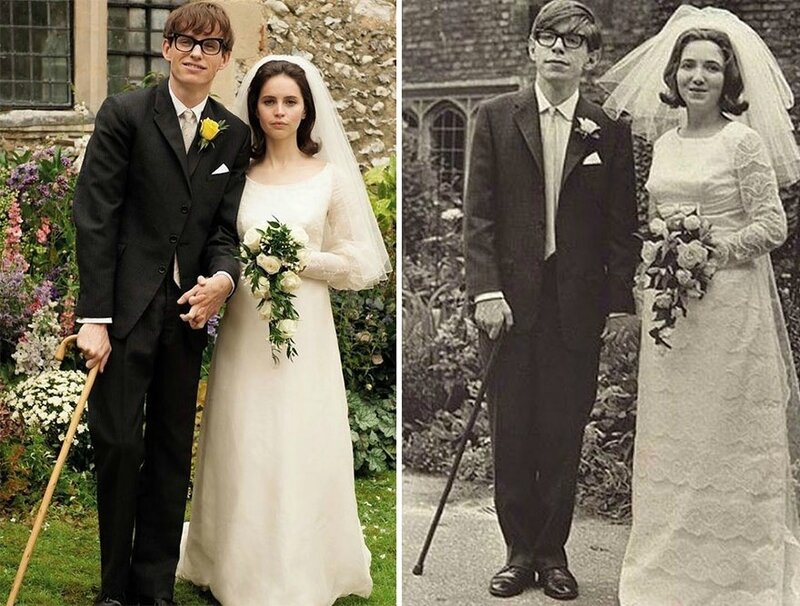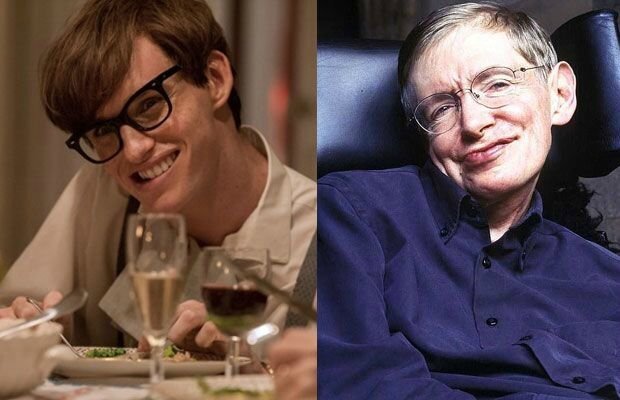 je n'ai jamais vu cet actrice ni l'actrice principale
une performance des acteurs anglais EXCEPTIONNELLE
sauf
énorme déception TOUT DE MËME mais svp : que vient faire un franck leboeuf dans un tel film : qu'il reste à sa place . . . . rien que ça , ça m'a dégouté
quand je l'ai vu je me suis demandéE où on était . . . . par quel biais ce type a eu ce rôle N'Y A-t IL PAS un acteur français digne de ce nom ?
non mais UNE HONTE çA M'A GACHÉ TOUT mais tout