16 juin 2017
on n'a jamais fait grand cas de la dispiration de ces grands hommes tels le
professeur CABROL
ça me consterne : quelques lignes dans les quotidiens et puis s'en va . . . j'ai remarqué que pour tous ces GRANDS HOMMES ça se passe comme ça
Cabrol sans qui des centaines de gens seraient morts aujourd'hui . Le PROFESSEUR a réalisé la première greffe cardiaque en Europe en avril 1968
un homme remarquable que j'ai toujours admiré est mort ce matin
♥
♥
♥
♥
ET OUI j'ai pleuré quand j'ai entendu la nouvelle : j'avais un grand plaisir à l'écouter
(alors que je hais les émissions de médecine)

pour moi ce sont des dieux ils sont peu en ce bas monde mais il en faisait partie
Rien pourtant ne prédisposait ce fils de paysan, à devenir un pionnier de la chirurgie cardiaque. Il apprécie le calme des bois et des champs mais son grand-père, médecin de campagne, le convainc de devenir chirurgien.
Le professeur Cabrol réussit le difficile concours d'internat des Hôpitaux de Paris et se trouve affecté dans le service de chirurgie du professeur Gaston Cordier, un patron visionnaire, qui l'incite à s'intéresser à la chirurgie du poumon et par extension à celle du cœur.
En 1956, il part à Minneapolis, aux Etats-Unis, dans le service de chirurgie cardiaque de Walton Lillehei, le père de la chirurgie cardiaque.
Le professeur Cabrol devient en 1989 le grand défenseur de la greffe à la tête de l'Association France Transplant, qui organise notamment les prélèvements d'organes, une mission aujourd'hui confiée à l'Agence de la biomédecine.
La même année, il fonde l'Association pour le développement et l'innovation en cardiologie (Adicare), qui contribue à la création de l'Institut de cardiologie de l'hôpital de la Pitié-Salpêtrière. Le chirurgien est en effet convaincu qu'il faut regrouper tous les professionnels de santé impliqués dans le diagnostic et le traitement des maladies cardio-vasculaires en un même endroit.

Il était extrêmement humain et proche de ses patients », a déclaré le professeur Gandjbakhch. Il se souvient aussi de « ses colères, qui comportaient une bonne part de comédie quand ça l'arrangeait ». Opérée par le chirurgien en 1980, l'actrice Mireille Darc loue également « un homme sublime, merveilleux » :
« Je ressens beaucoup de tristesse. Je savais qu'il était malade et je m'attendais à son départ. »
Il a écrit de nombreux livres liés à son expérience professionnelle et était Commandeur dans l'Ordre de la Légion d'honneur et officier de l'Ordre national du mérite.
cela dit quand on voit à qui on accroche la légion d'honneur sur la poitrine ????????? consternation là encore ! qui de ceux qui ont reçu cette médaille peut se comparer à cet homme ?
l'achat du jour
il commence à liquider MËME AVANT LE JOUR DES SOLDES
je porte avec un long chemiser noir
un long chemiser bleu clair
ouavec
un long pull marine
le soleil est là il y a un tout petit vent du nord je pense, mais il fait chaud quoique supportable : pas comme hier :j'en étais vraiment malade . . . .
Docteur Foster
est une mini série anglaise en 5 épisodes de 60 minutes
Oulalala j'avais complètement oublié de vous dire de regarder cette série qui arrivera sans doute en France d'ici peu . . . Oui nous, nous avons toujours les premières télévisées
mais vraiment je pensais que j'avais vu tout le film . . . c'était la semaine dernière : on nous a mis 3 épisodes à la suite : et ça j'aime on n'est pas obligé d'attendre la semaine suivante : ça moi j'abandonne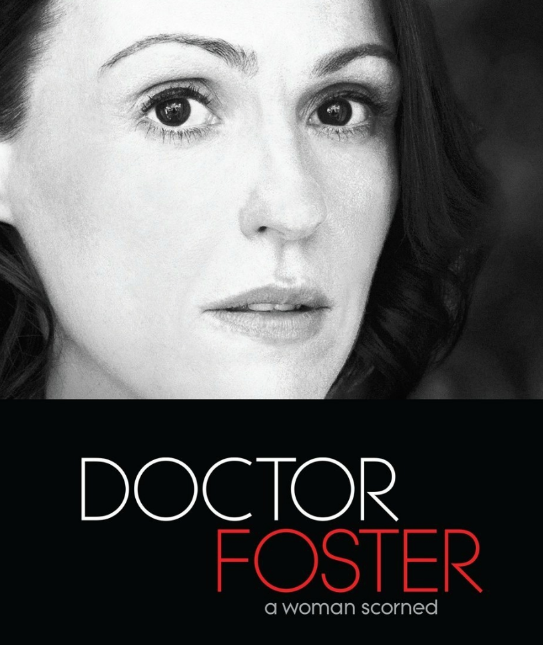 SYNOPSIS
Un cheveu touvé sur l'écharpe de son mari Simon bouleverse le quotidien de Gemma Foster, doctEUR d'ordinaire très sûre d'elle-même. D'abord incrédule, puis déterminée à découvrir si Simon la trompe ou non, Gemma va se fissurer sous nos yeux et laisser poindre ses pulsions les plus inavouables, au mépris de la morale…
--------------------------------------------
Plus qu'une simple radiographie d'un couple dans la tourmente, Doctor Foster est avant tout un magnifique portrait de femme à la dérive, cernée par une caméra impudique traquant en gros plans les moindres recoins d'un visage dont chaque soubresaut trahit l'appréhension de la vérité autant qu'un potentiel basculement vers la folie. L'« enquête » de Gemma a des allures de thriller domestique à la Chabrol : la mécanique du quotidien s'y dérègle au contact d'un élément perturbateur qui fait craquer le vernis social.
Mike Bartlett, créateur de la série et jeune dramaturge anglais, infuse une tension parfois insoutenable, notamment lors de scènes d'intérieur quasi théâtrales, culminant dans l'épisode final, jouissif jeu de massacre ne laissant personne indemne.
---------------------------------
Débute alors pour elle une véritable descente aux enfers qui va la mener très loin...
je ne sais où ça va l'amener . . .. nous avons vu 3 épisodes
en tous cas franchement c'est à voir : les acteurs sont parfaits d'autant qu'on ne les connaît pas il est donc plus facile d'entrer dans l'histoire - une histoire somme toute malheureusement banale
c'est à suivre
la musique ressemble à quelques chose de déjà vu un peu comme Broadchurch pour ceux qui ont vu (j'ai adoré)
j'ai hâte vraiment de voir la suite et suis ravie que ce n'est pas terminé parce que j'étais furieuse que ça se finisse de la sorte
Non mais ????? Je n'ai jamais mais jamais compris qu'une femme aie une confiance aveugle en l'homme avec qui elle vit . . .INCROYABLE : puisque de toutes façons elle est roulée !
ET ICI NON SEULEMENT LA LIAISON NE DURE PAS DEPUIS QUELQUES MOIS MAIS DEPUIS 3 ANS
Et ici la femme est médecin donc plus amène de sentir quelque chose ?Eh bien non ! je pense que ce sont des femmes très sures d'elles de leur physique par exemple . .. . Ça me sidère j'en connais des quantités comme ça : soit elles savent et ça les arrange soit elles ne se rendent compte de rien et ça me met mal à l'aise . . .
A Home in The Netherlands
une maison aux pays bas
Koti Hollannissa
Source the cut
Photos: Michael James O´Brien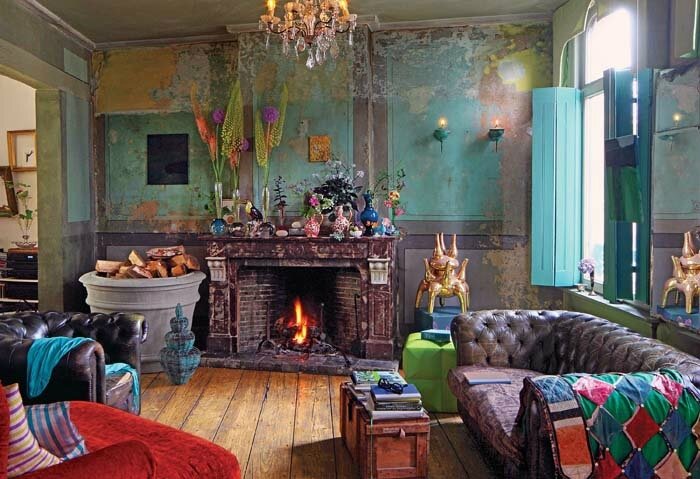 le tout grand pot de jardin : mdr !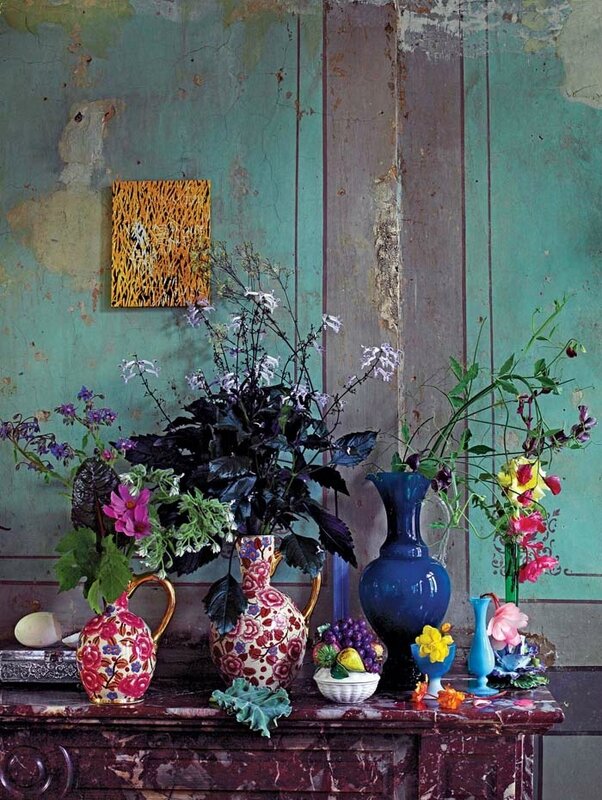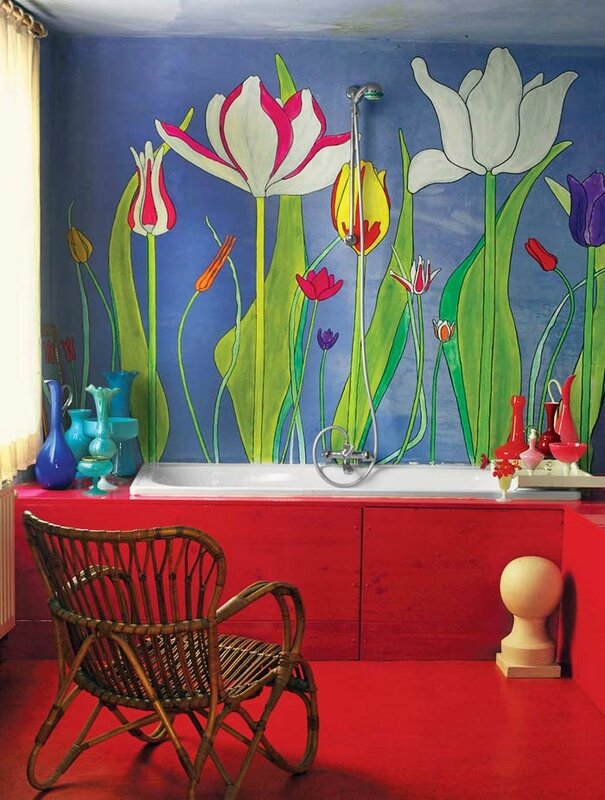 j'adore
rouge d'abord
peinture sur le mur
multiplicité de vases couleur PAON et ROUGES excellent !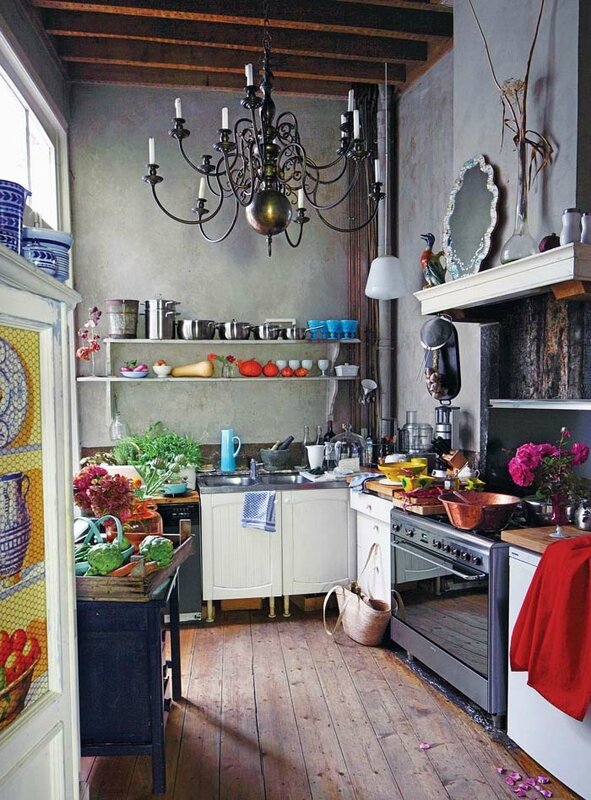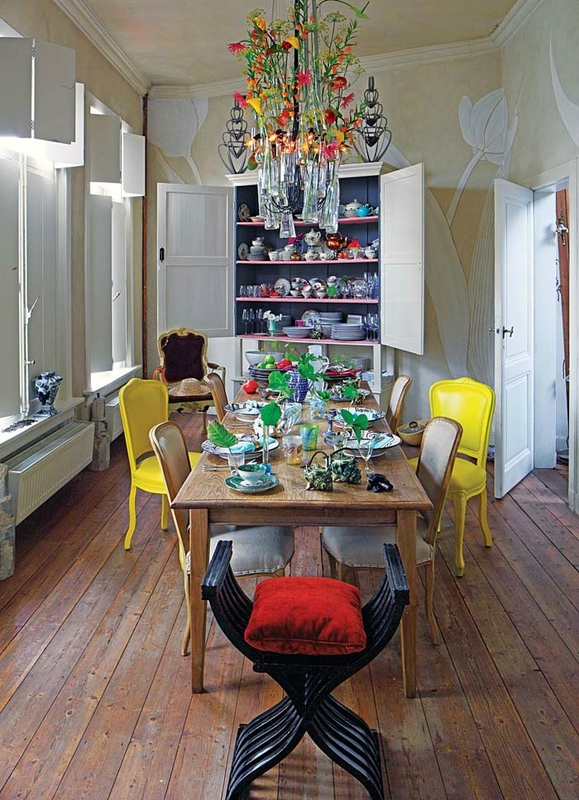 et c'est ce que j'appelle AVOIR DE LA PERSONNALITÉ et m^me si j'amais je ne ferais comme ça chez moi j'adore ! parce que ça n'est pas comme dans les magazines
on tapisse les plafonds
on met de la couleur et de la vive
on dessine et on peint sur les murs
on se fiche de ce qui se fait
on récup on décape et on laisse tel quel