18 février 2016
je poursuis dans
les chambres d'hôtes . . .
ce n'est pas loin de chez moi . . . c'est passé dans une émission deco la semaine dernière il s'agit de
La GRaNGe D 'eDGaRD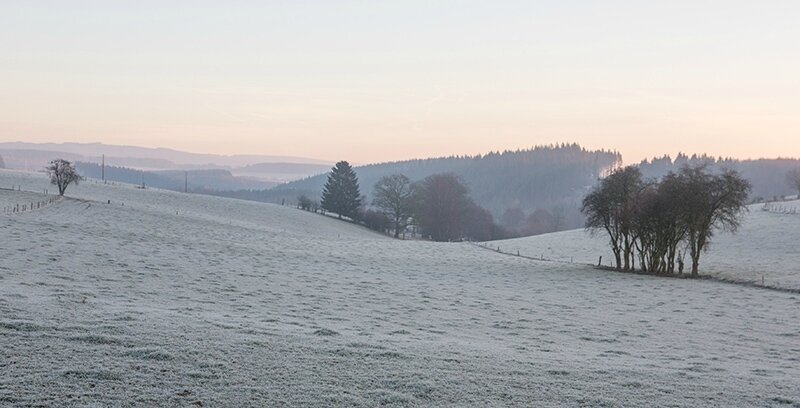 c'est en voyant ce paysage que ça m'a plu je suis donc allée sur leur site . . . on le voit par le paysage que c'est tout près d'ici
C'est vraiment plus joli lorsque l'on visite avec la caméra de l'émission télé . . .
Tout pareil quand je regarde la BBC "ESCAPE TO THE COUNTRY" les maisons d'hôtes que je vous montre
Visiter les maisons et rouler dans la campagne c'est plus joli que sur photos : le plus ce sont les ambiances . . .
Ici on est "tributaires" de l'oeil du photographe et de sa façon de prendre les photos - D' INTÉRIEURS - et ça ne me convient pas du tout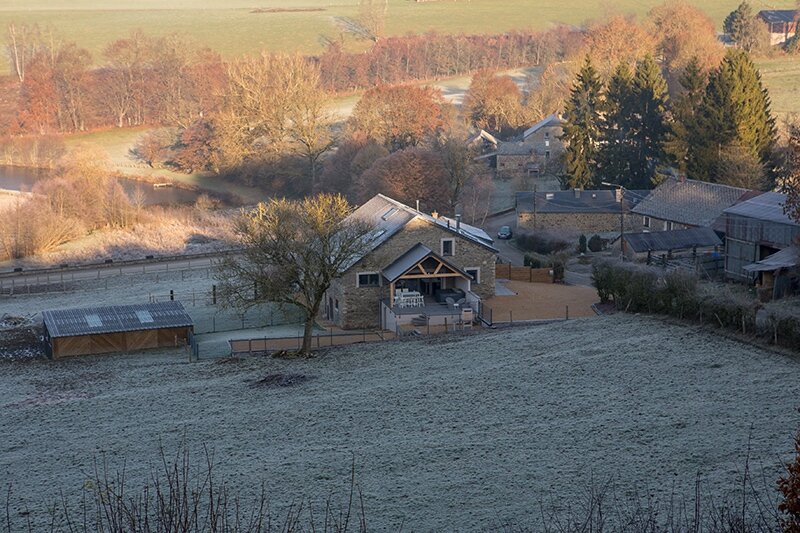 c'est une bâtisse solide comme le sont les ardennaises - je parle de maisons - le plus souvent ce sont des gîtes destinés uniquement au séjour . . . rare que l'on passe un séjour chez l'habitant rare que l'onvienne en couple . .
Un grand nombre de bruxellois et de Flamands montent dans les Ardennes pour le week end . en familles nombreuses TOUJOURS
Ces gîtes doivent être loués quasi toute l'année avec des petites périodes plus creuses mais DANS LES ArdenneS ça marche du tonnerre
je suppose donc que la façon de décorer correspond à la demande et EXIGE DU Pratique NE FUT CE QUE pour un entretien parfait et rapide entre 2 locations et tout pareil pour les hôtes qui ne veulent être encombrés de rien avec les gosses : tout ce que je déteste
A Bruges je n'ai que l'embarras du choix : ce ne sont pas des gîtes évidemment . Mais partout , tout tout est décoré à l'anglaise avec du caractère surtout , comme dans un intérieur privé dans lequel on se sent merveilleusement bien c'est du cosy c'est classe ça donne des fameuses idées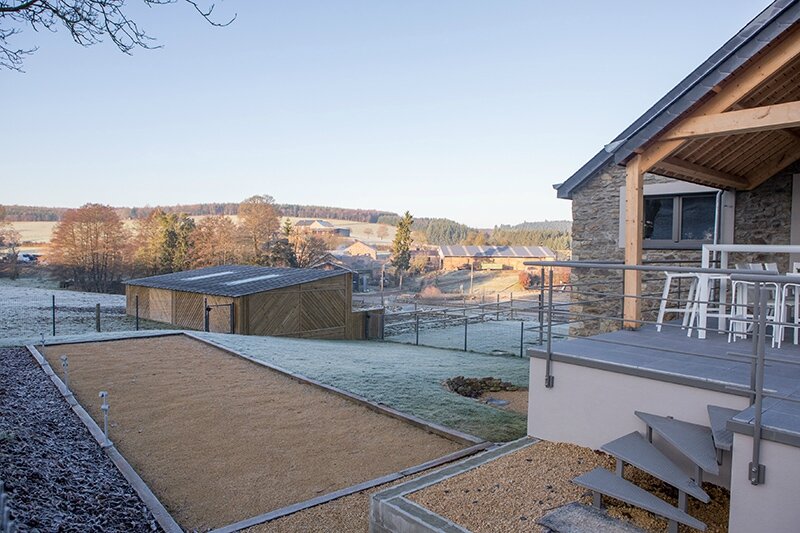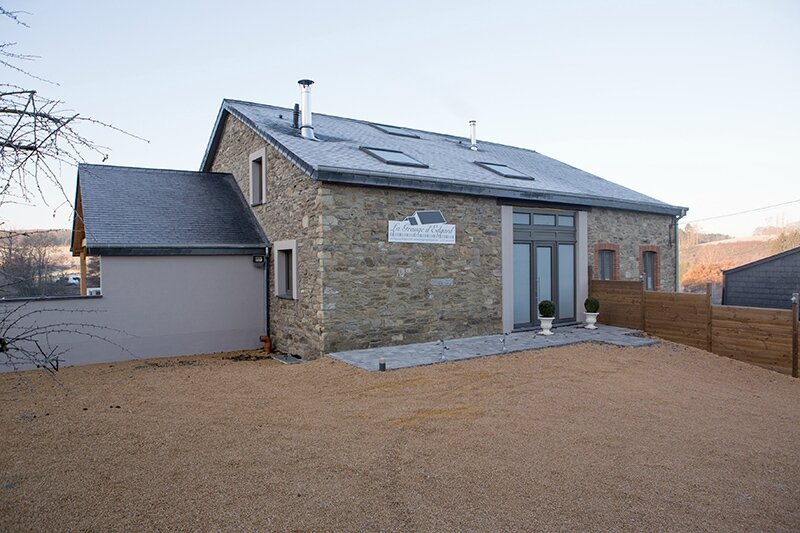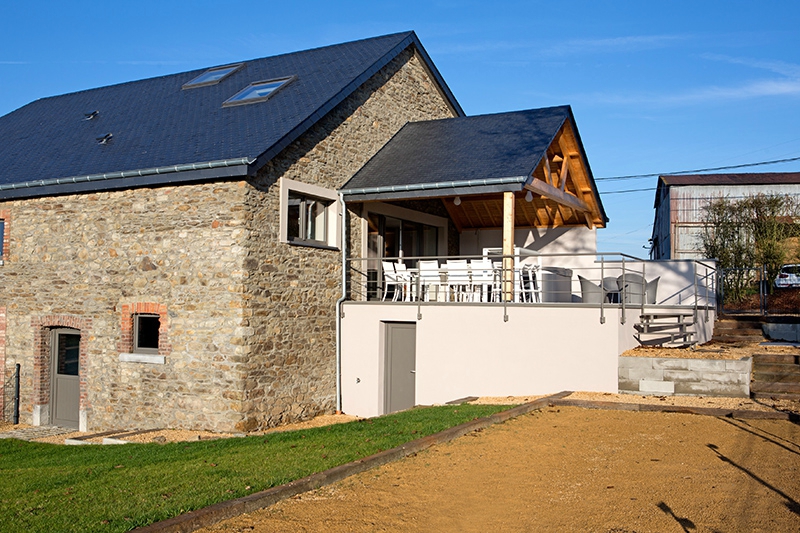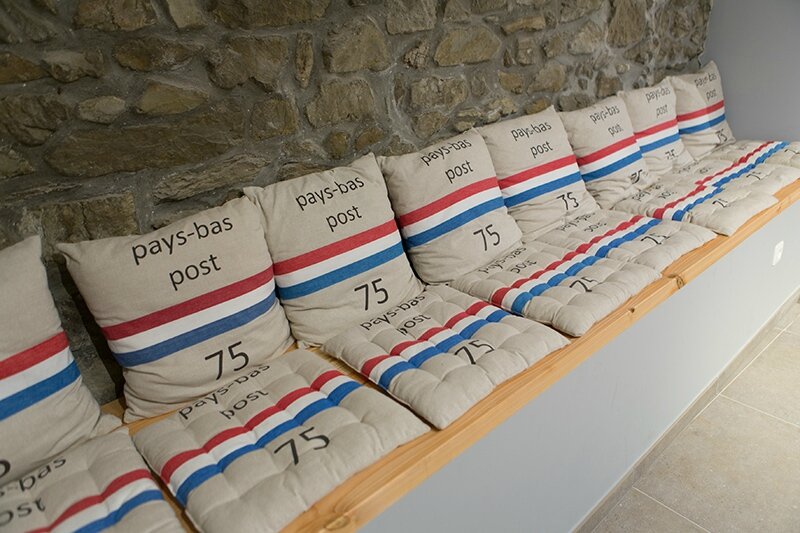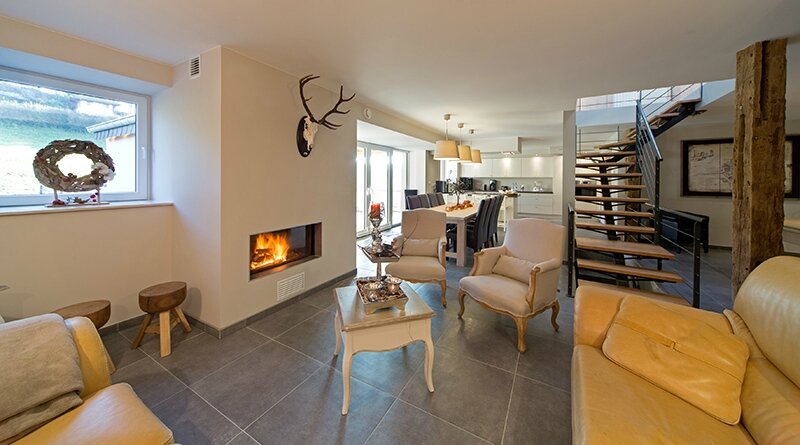 pour moi : la décoration n'a rien à voir avec la maison , avec un gite ardennais donc CHASSE pour moi les ardennes correspondent à des intérieurs CAMPAGNE CHIC et ce mélange de styles- là, voyez-vous : ça ne se fait pas là ! le rustique des tabourets et les 2 fauteuils et la toute petite table de nuit d'époque ??? je ne vois pas !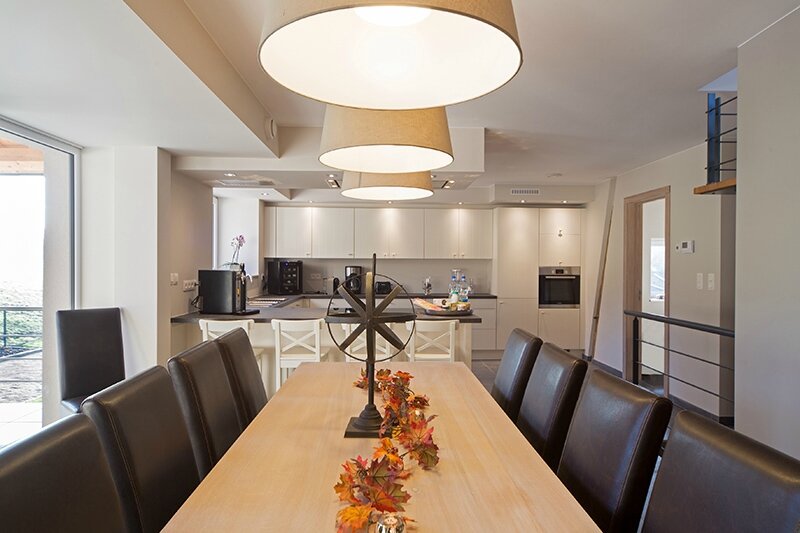 mais on le voit il y a tout tout tout ce qu'il faut : oui c'est un gîte exceptionnel pour qui aime passer des séjours en vrac et bruyants ! jamais de la vie pour moi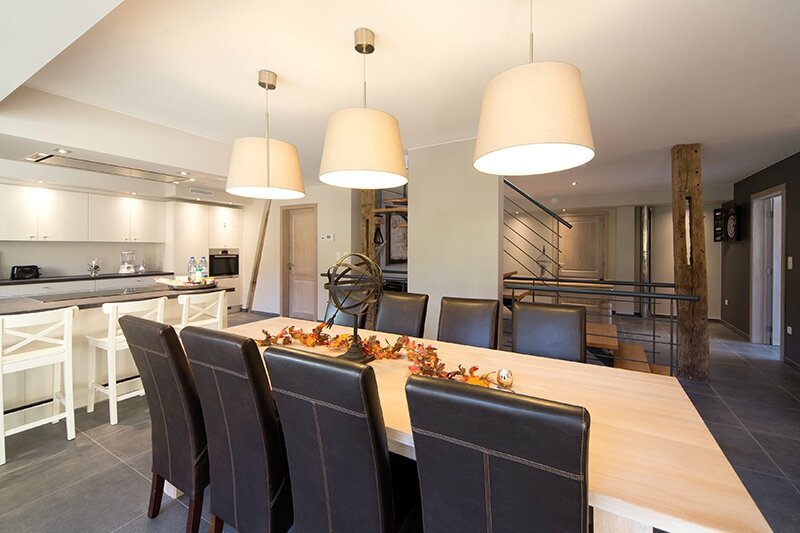 C'est tout ce que je déteste et . . . ces chaises ? Essayez donc de poigner dedans pour les remettre à leur place ! j'en ai vu des centaines chez les gens . . .et re et re et re mais je conçois que dans les gites : la déco soit parfaite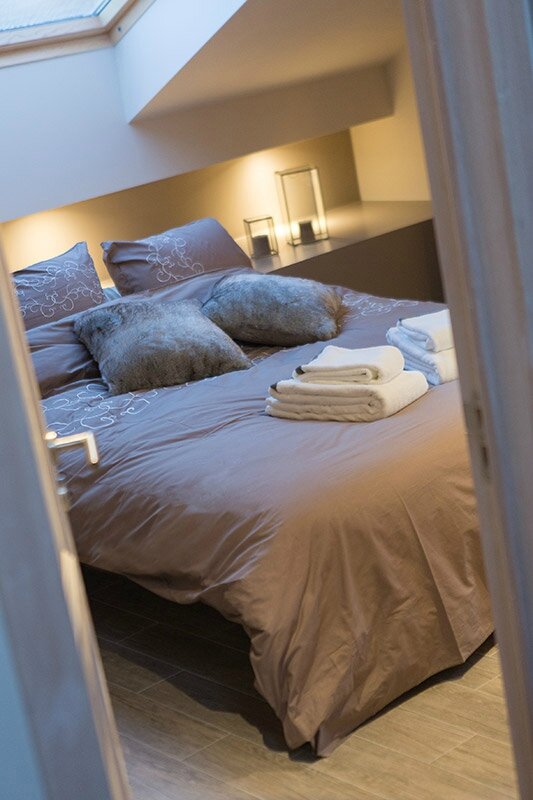 parfait
je trouve qu'il y a la place pour 2 grands lits dans cette sous pente . . . et c'est plus que parfait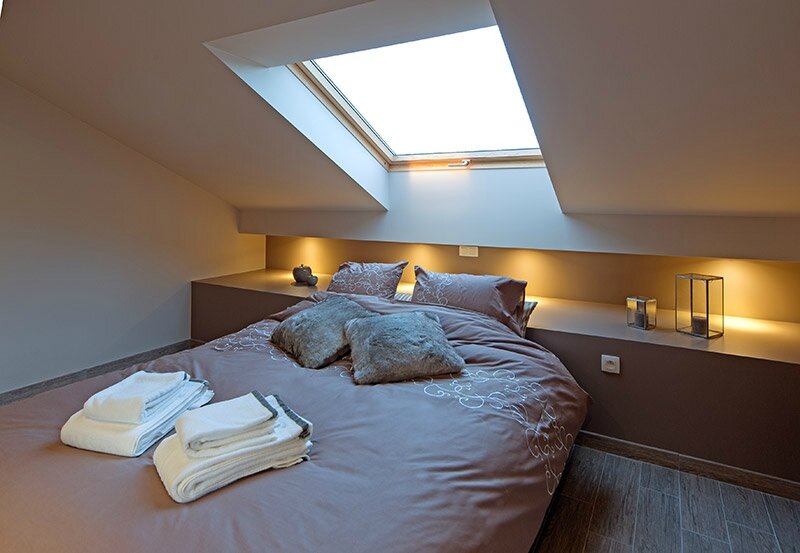 oui la chambre est parfaite de chez parfaite . . . mais pas pour moi et même pas pour passer un séjour
toujours des literies de chez IK ! JE NE COMPRENDS PAS . .
et puis où que vous alliez : voisin voisine famille : il n'y a jamais qu'un seul mur peint ? c'est quoi cette mode ? . . . ici cette pièce serait si belle toute peinte en bleu ! Plafond compris ! Mais bon on ne m'a rien demandé non plus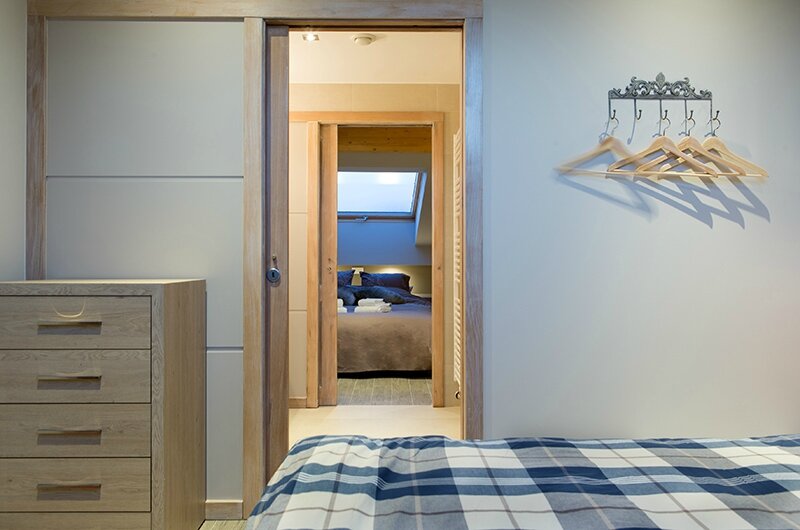 ce petit coin "lave mains " oui mais quelle perte de place . . . il semblerait qu'il n'y ai pas de quoi prendre une douche dans cet espace-là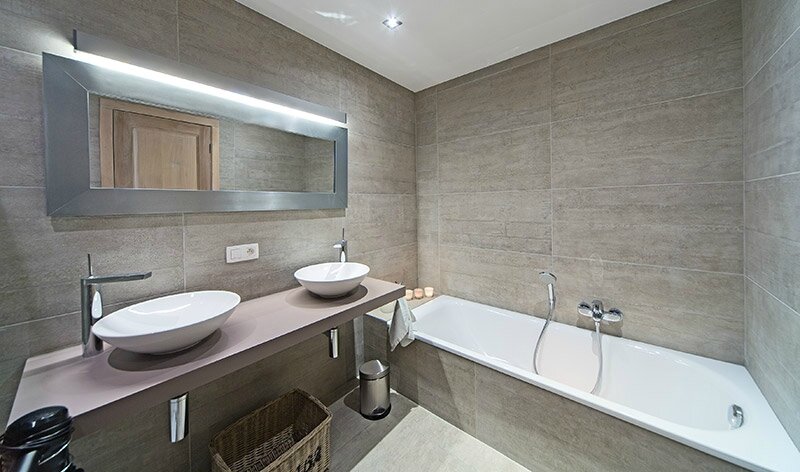 je comprends la démarche de ces propriétaires dont le gîte est la source de leurs revenus . . . Mais ça , moi je ne peux pas et pourtant partout chez qui je vais ce sont ces salles de bains -là . . . décorées tout pareil d'un pratique implacable mais pas du tout cosy ! très shaw room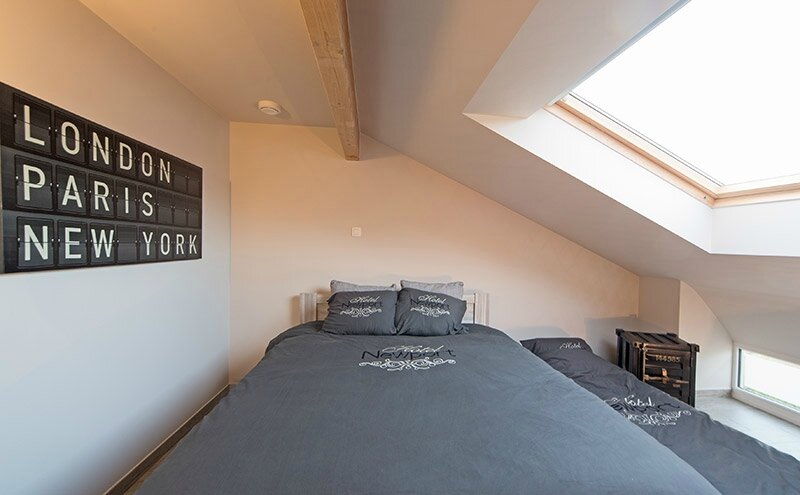 oui d'accord les chambres sont nickel . . . pour moi ce n'est pas un gîte . . . c'est décoré comme le sont quasi toutes les nouvelles constructions en Belgique enfin particulièrement en wallonnie c'est tout ce que je déteste . . . cela dit autour de moi c'est tout ce que les gens aiment . . pour moi tout ça sonne creux . . . vide . . .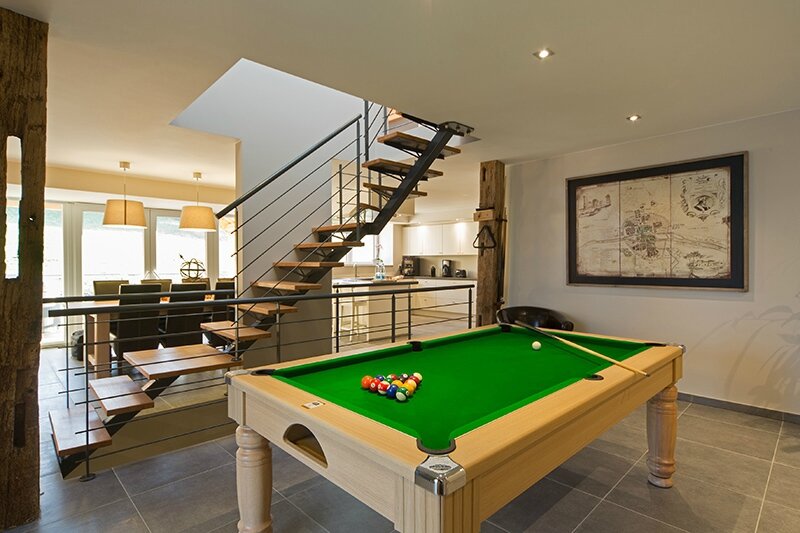 c'est immense et je sais que tout le monde adore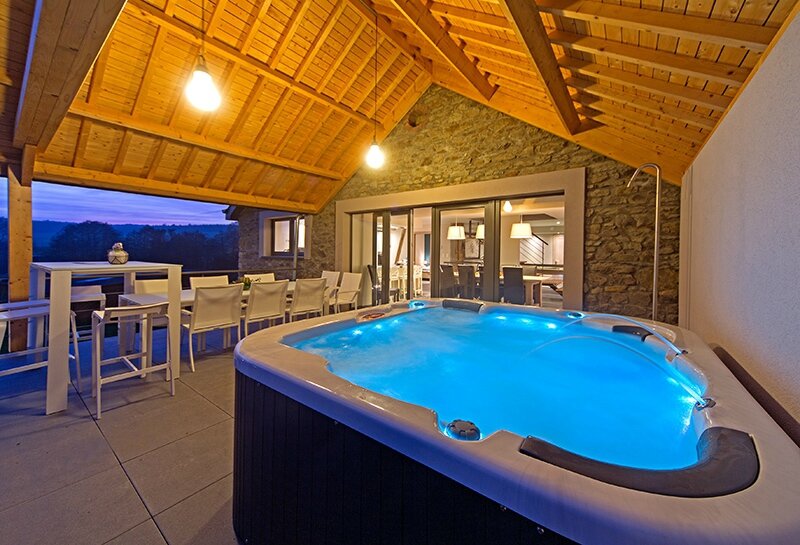 c'est exactement tout ce que je déteste . . . ces bains bouillonnants ?? m'enfin où est le plaisir j'ai vécu ça une seule fois ! j'ai détesté ! Mais oui évidemment ce gîte est beau propre et neuf et il semblerait plaire à la majorité ! Maintenant chacun ses goûts comme par exemple vous ne me feriez pas dormir sous une yourte . . . dans une cabane dans les arbres : voilà tout ça n'est pas mon trip ! Et c'est ce qui coûte le plus cher : j'ai vu des cabanes dans les arbres à 450 e la nuit sans télé avec toilettes sèches (?) bref payer une FORTUNE pour revenir 300 ans en arrière ? j'ai du mal à saisir le délire