21 décembre 2015
entre
16h et 16h40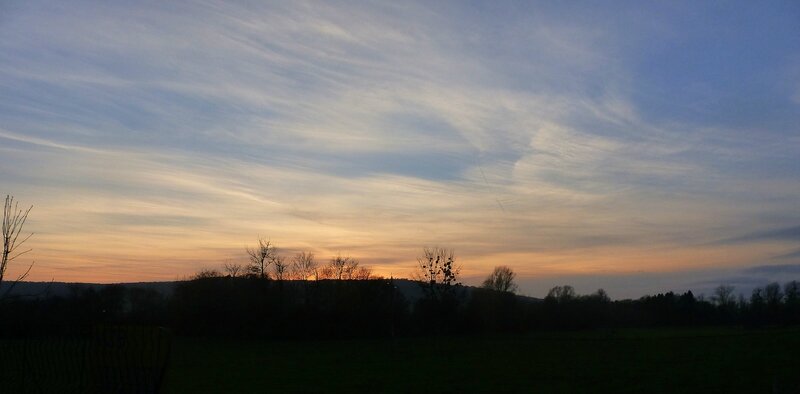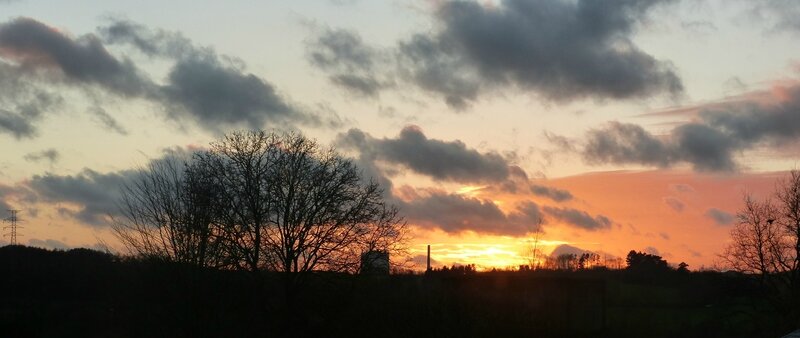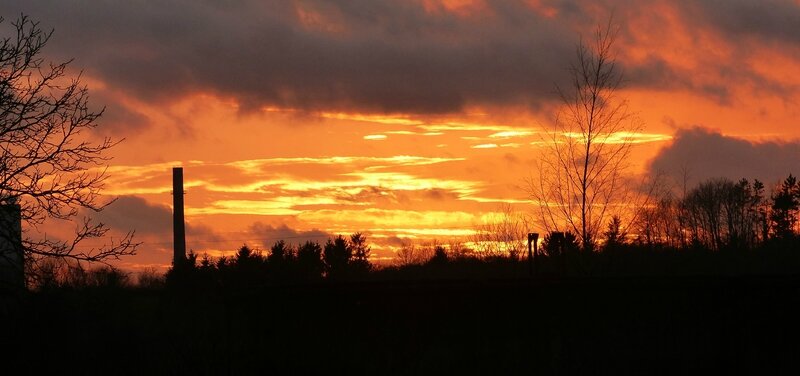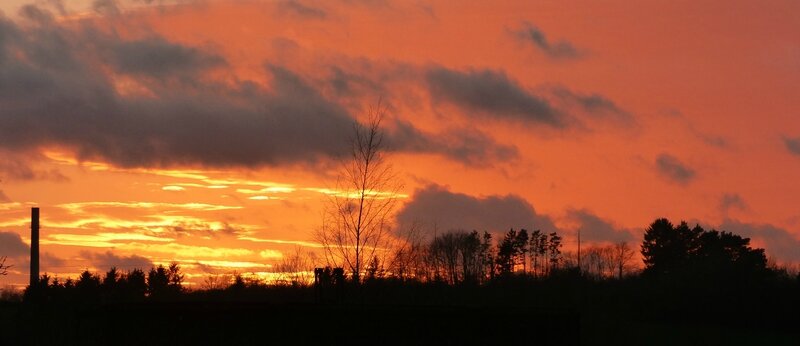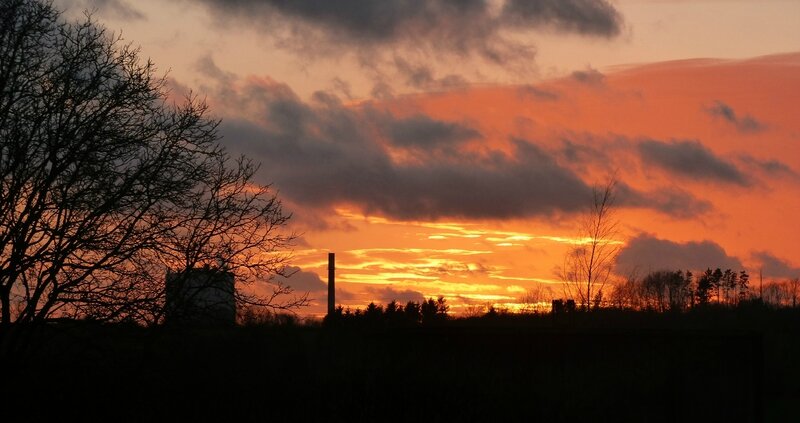 de la fenêtre de ma salle de bains
quelques belles idées des
autres
évidemment c'était pour les plaids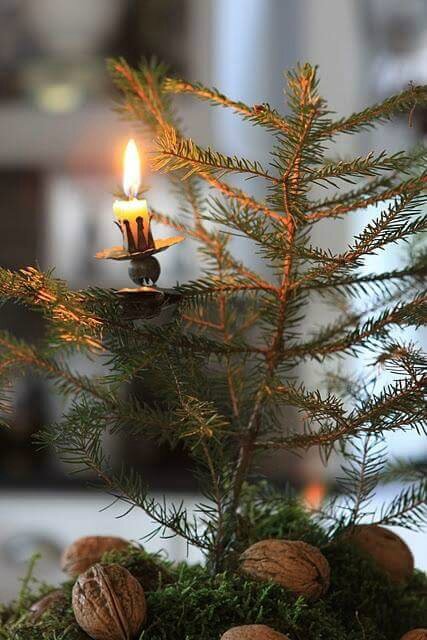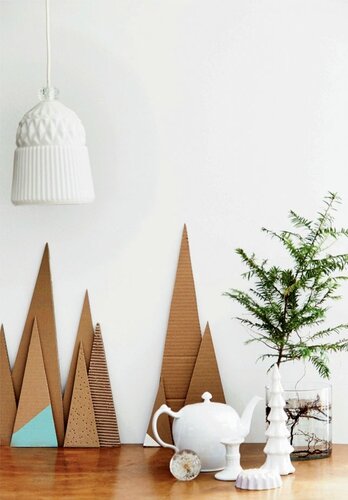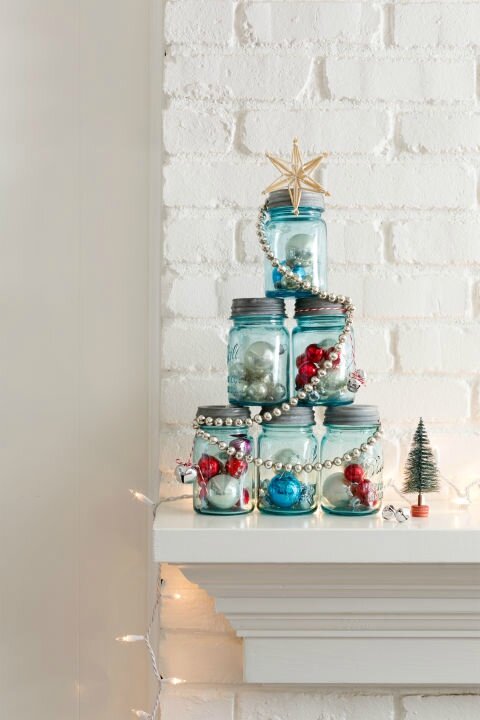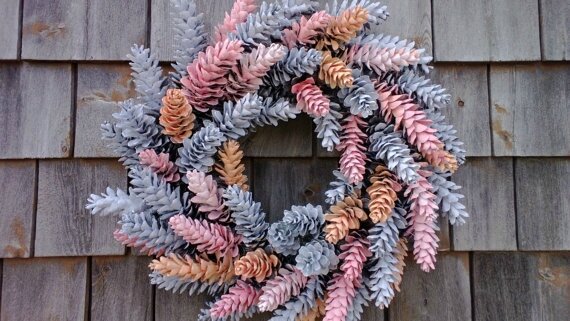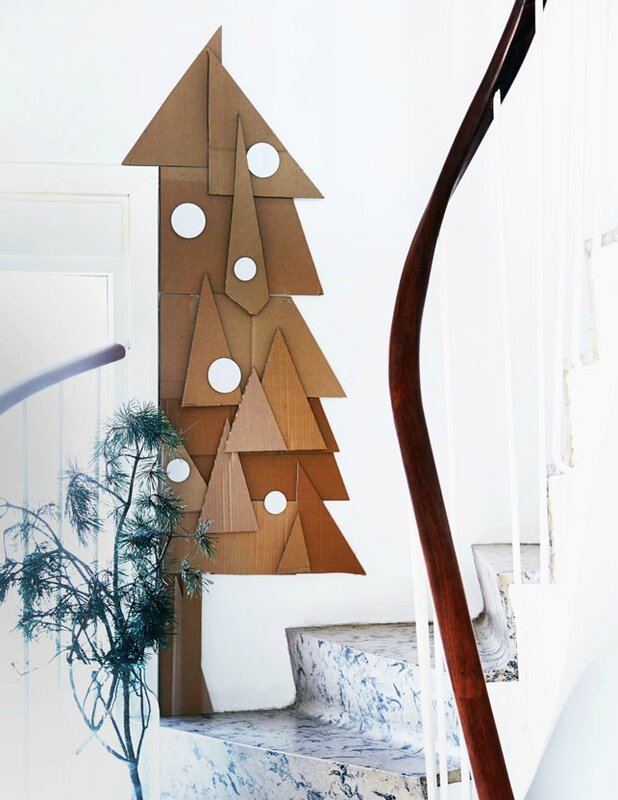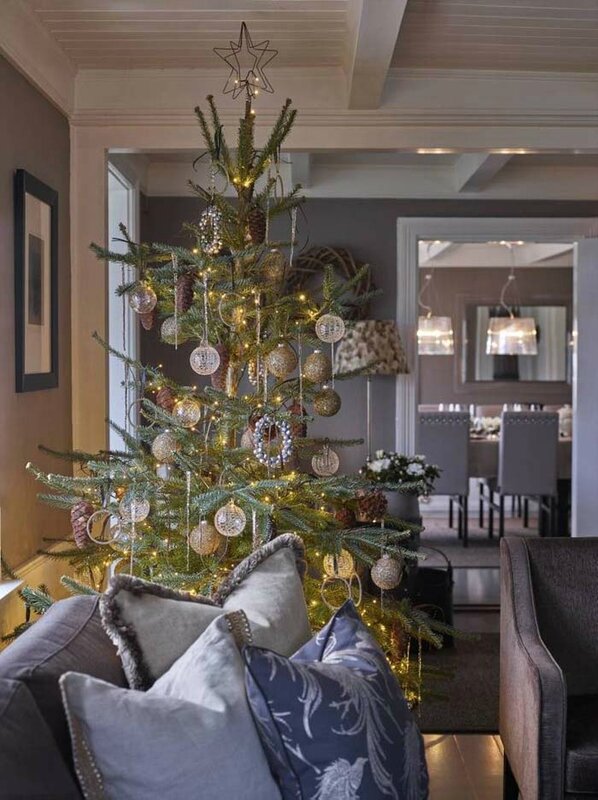 j'aime ce sapin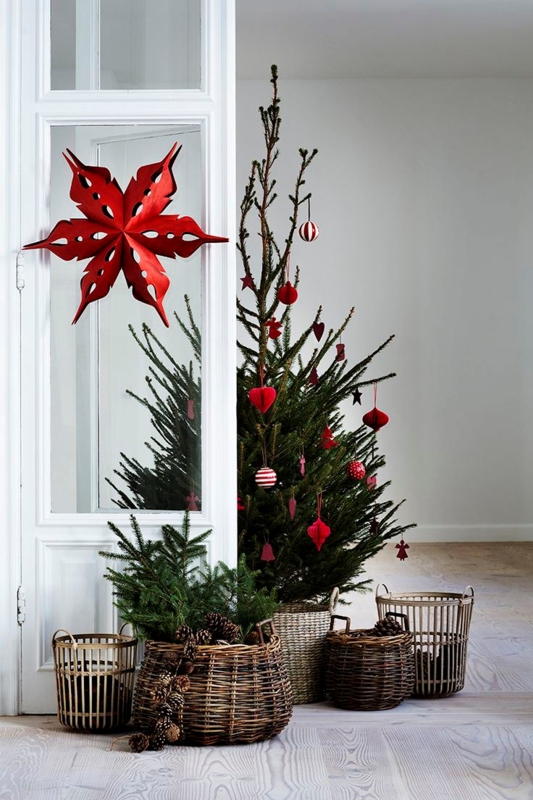 vraiment magnifique cette mise en scène et pour qui a pas mal d'espace ! ! faites- le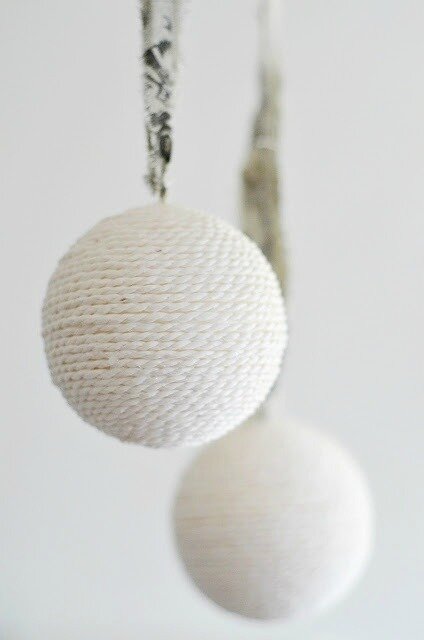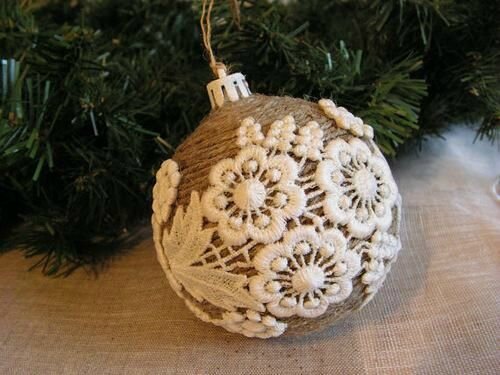 j'ai fait les mêmes boules avec de la ficelle fine moyen et + grosse et dessus j'ai mis des prénoms ou la date toujours en ficelle et c'est très joli
vous pouvez aussi
chiffonner du papier ESSUIE TOUT + du papier ALU pour rigifier la boule puisque de ça vous allez faire une boule et tout autour vous enroulez vos reste de laine un peit point de colle pour ne pas que les bouts sortent et puis volà : suspendues à votre arbre cela donne encore plus de chaleur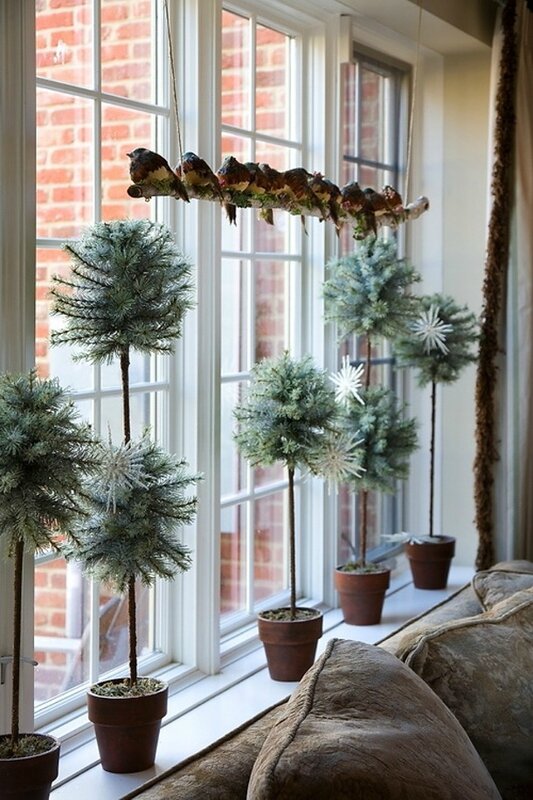 trop trop beau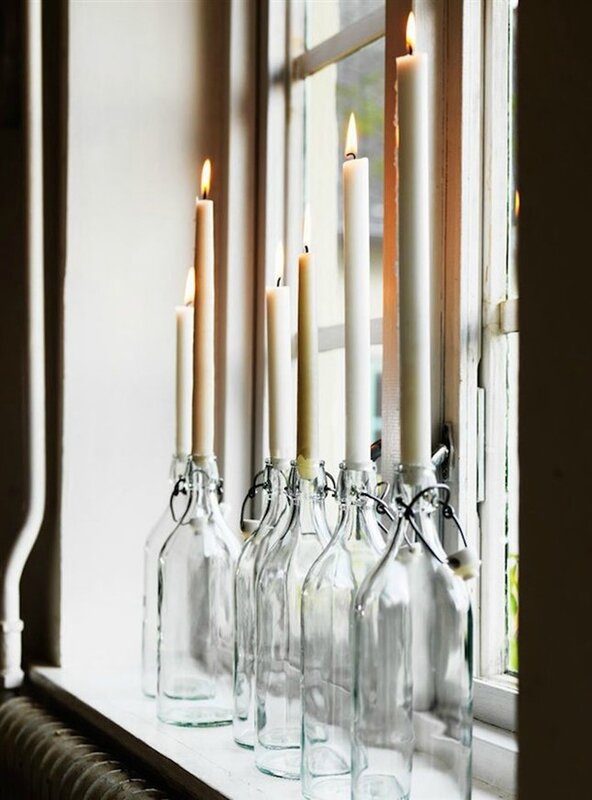 j'adore ça !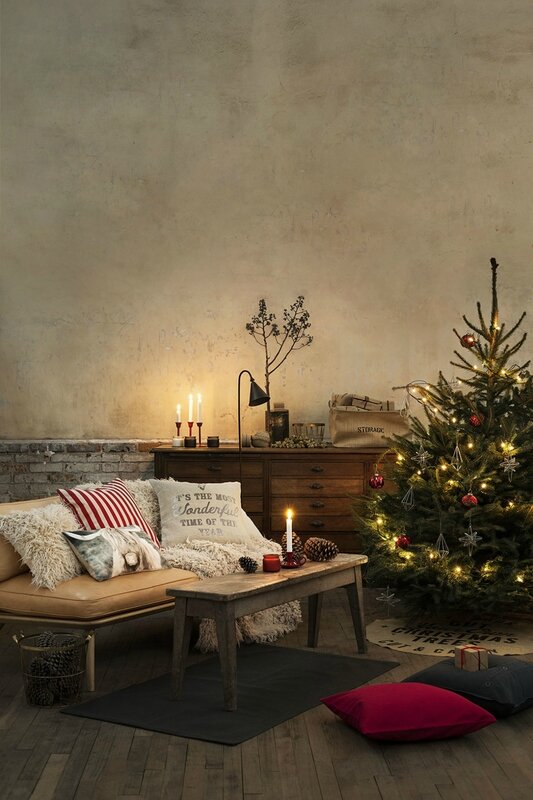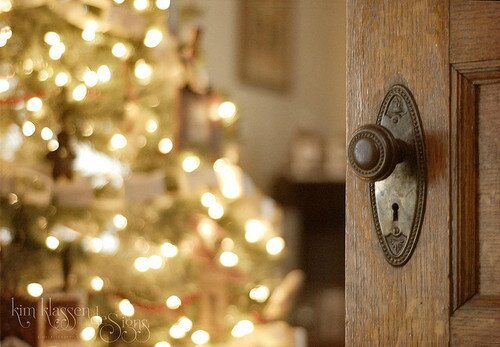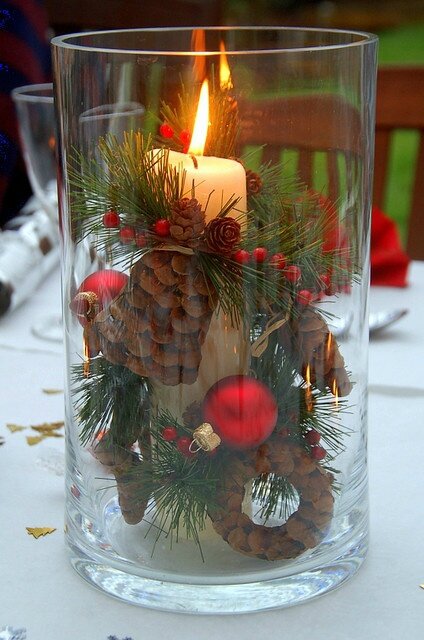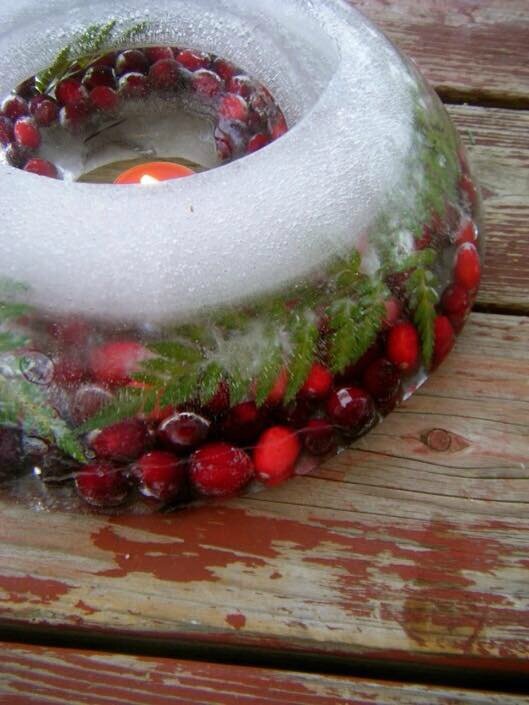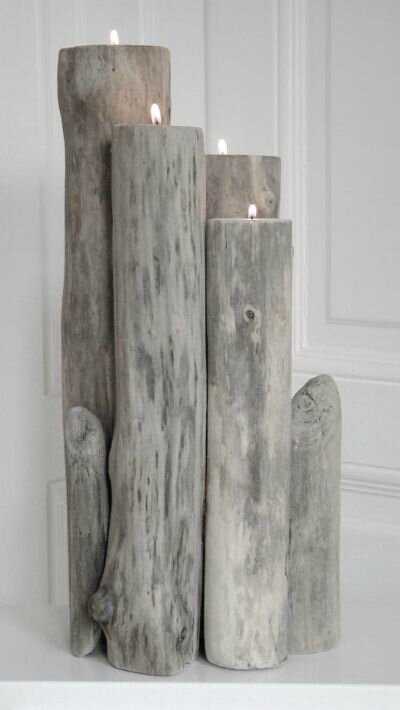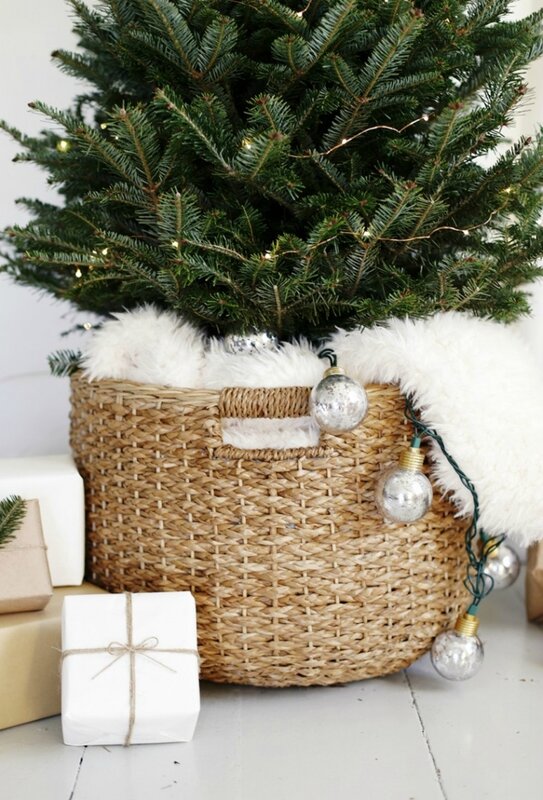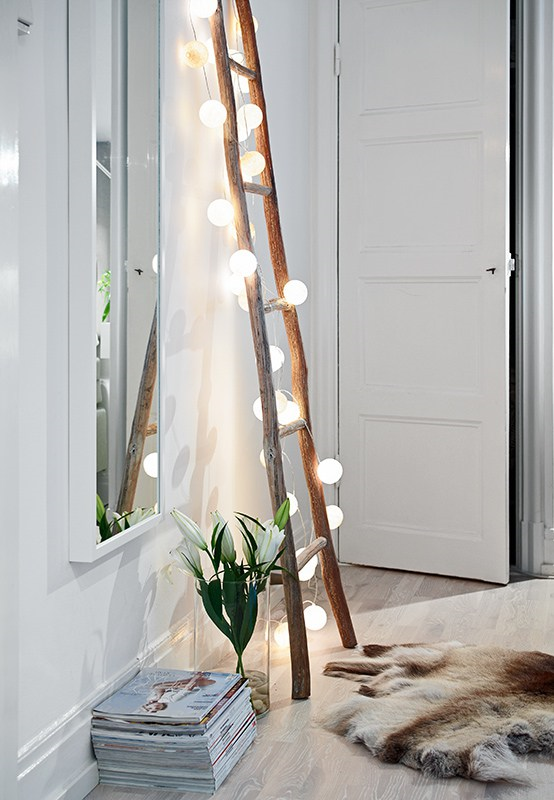 L'émission ?
Je ne la suis pas du tout de long en large et en travers . . .
Même si je trouve que c'est un très beau divertissement du samedi soir télé
je préfère de loin ce divertissement à de la musique et des chanteurs toute la soirée divertissement que je trouve dépassé . sauf sur fr 3 le dimanche avec Dave - en "travaillant" ça passe le temps et c'est vraiment de qualité ! ! !
Le dépassement de soi est une belle expérience , une excellente leçon et un bel exemple pour les jeunes
C'est mon coté "donneuse de leçons" !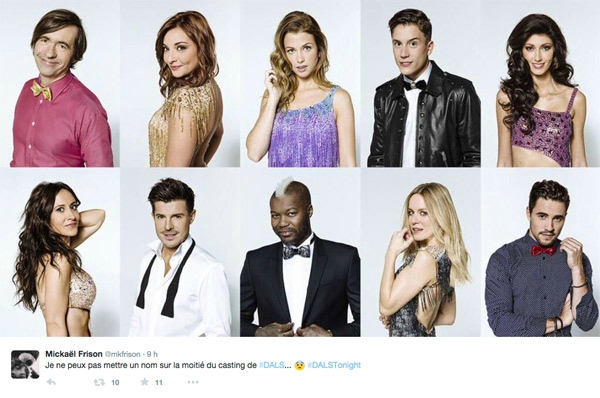 Oui je parle de " DaNSe aVeC LeS STaRS "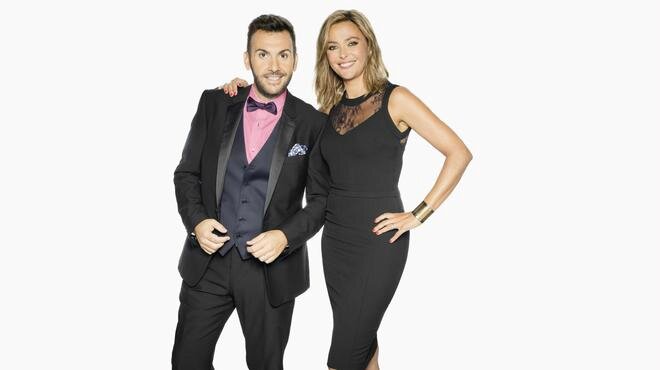 j'aime trop ces deux -là
Mais je connais au moins 3 danses de chacun des concurrents PAR SAMEDI : je peux donc observer l'évolution de chacun . . . puisque je zappe une fois mon film terminé SUR UNE AUTRE CHAÎNE . . .
je peux donc quand même " juger " ou en tous cas émettre un avis personnel
je n'en reviens pas du travail fou qu'ilS "abattent" tous durant des semaines et des semaines . . . Les derniers concurrents de ce samedi étaient tous talentueux et ceux qui sont sortis : selon mon avis c'était JUSTE
il reste un belge et une française en lice
je parle de LOïC (j'ai aimé terriblement sa prestation à l'eurovision - mais je ne le connaissais pas du tout ) . . . et puis de Precilla que tout le monde a connu lorsqu'elle était petite fille . . . Devenue grande elle est MERVEILLEUSE : souriante, joyeuse, gaie, rigolote, sympa naturelle, généreuse : une fille parfaite !
MaiS QueL TaLeNT CeS DeuX- Là . . . quel talent ! ! ça me cloue au fauteuil je vous assure
Mais je vais vous dire ce qui me met mal à l'aise dans cette émission . . . (?) : Il y a à chaque danse , pour peu que je regarde ( c'est à dire 3/4 d'h chaque émission depuis le début) , des " figures " de plus en plus suggestives . . . des " positions " parfois laides (enfin pour moi) et qui ne sont plus sensuelles mais plus sexuelles
ne hurlez pas ce n'est que mon avis . . . cela n'empêche que je suis baba de voir cette évolution de tous , dans un domaine archi difficile qui n'est pas forcément le leur (mais il y en a pas mal d'entre eux depuis le début que l'émission existe qui pratiquent ce "sport" moins intensivement c'est sûr : mais qui connaissent )
---------------------
j'aime dans le jury et uniquement , MARIE- CLAUDE PIETRAGALLA : Pfffff d' une beauté pure et rare . . . d'un jugement et d'un avis toujours juste . . . cette danseuse est d'une classe folle . . . d'une élégance et d'une grâce incroyables . . . je suis jalouse de son port de tête et de son cou de cigogne et sans elle "danse avec les stars" n'aurait plus la même saveur - selon moi - . . .
Mercredi c'est la finale !
Loic ? oui mais il est belge ? C'est là SON très Gros PROBLÈME . . . " il est en lice c'est là qu'est l'os" comme aurait dit Bourvil
Loic est puissant dans ce qu'il fait PUISSAMMENT : visionnez son intervention à l'eurovision (sa propre chanson) sur you tube visionnez donc son intervention dans THE VOICE BELGIQUE (arrivé second du premier on n'en parle plus ) - vous comprendrez - regardez son visage !
La foule tout autour ? Où . . . ? quelle foule ? . . . C'est sa force il fait les choses pour lui d'abord !
C'est un garçon qui ne fait rien à moitié . je l'ai vu en interview ici chez nous à l'époque de son passage à l'eurovision : il est dans "son monde un monde terriblement " particulier " c'est un garçon "spécial " . . . Il se veut constamment dans la perfection (plus encore que CHRISTINE AND THE queens QUE J'aime - wouahhhh - puisque j'aime , comme le fait aussi , une chorégraphie saccadée " très futuristes" à la STROMAE )
j'aime ces jeunes qui font du neuf ! Qui font du JAMAIS VU ! on aime ou on aime pas mais au moins ça change . .. moi j'adhère !

En tous cas je sais oublier que Loic est belge . . .Pour moi : il n'y a que le talent qui m'intéresse : il en a et il fait parfois peur d'être aussi wouahhh . . . il est terrible il est incroyable : il adore la danse depuis toujours . . .
-----------------
évidemment il serait plus facile de juger 2 femmes : les puissances d'exécution sont tout à fait différentes
-----------------
Précilla ?
maquillée ou pas ? elle en jette cette gamine
Précilla , je l'adore cette jeune fille , elle a un talent fou . . . Chez elle ce qu'elle a transmis : c'est d'abord son évolution au fil des semaines PROUVEZ AUX JEUNES QU'avec DU COURAGE on arrive . . . mais surtout - et je serais curieuse de la voir évoluer dans la rue - c'est la classe et l'élégance qu'elle dégage dans la "torture" avec un sourire grand comme ça en démontrant que la danse ? m'enfin ? y a rien de plus facile . . .
Et même dans des postures pas très " jolies " pour une femme et qui pour moi ne sont pas nécessaires du tout : elle donne une image parfaite de la féminité ! Ne regardez que son jeu de jambes . . .
que du bonheur !
je passais, il y a 40 ans, le dimanche après midi sur France 3 à regarder les concours de danses de salon : si si . . . je détaillais les robes qui coûtaient - je me souviens (plus de 4.000 euros) - et je trouvais ça tellement beau ! ! Mais je n'ai jamais vu au grand jamais ce genre de poses . . . maintenant on évolue . . . mais , pour moi , ce n'est pas toujours dans le bon sens
Alors même si j'aime terriblement Loic
je vote quand même pour Précilla
j'en reviens après l'émission
et bien chouette . . .trop chouette . . . Loic a gagné . . . et je ne suis pas étonnée