03 mars 2015
j'attends un beau chiffre
j'aimerais chipper au vol le 777.777
JE VIENS DE RENTER . . . J'OUVRE le PC . .et hop sans même y avoir pensé à cet instant- là
JE TOMBE SUR CE CHIFFRE
Mais nOOOOn ce n'est pos celui de satan !

j'aime les coussins
ah tiens ça alors quelle surprise j'en prends un douzaine svp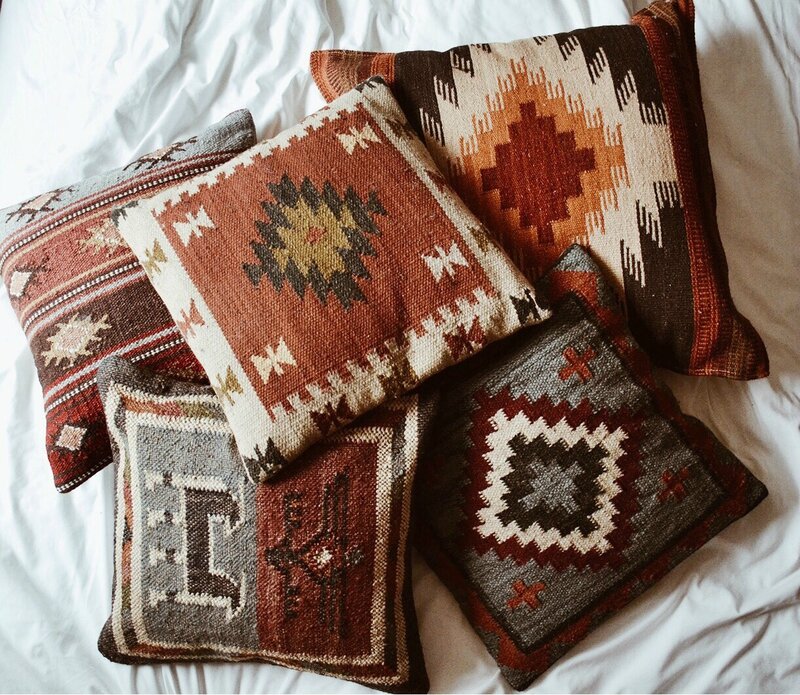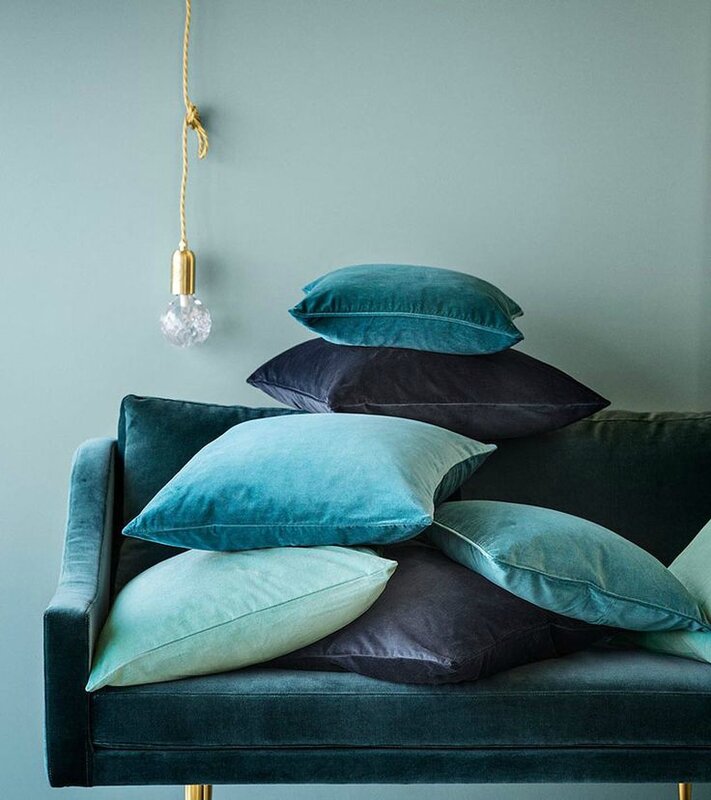 MDR il faut aimer le cuculapral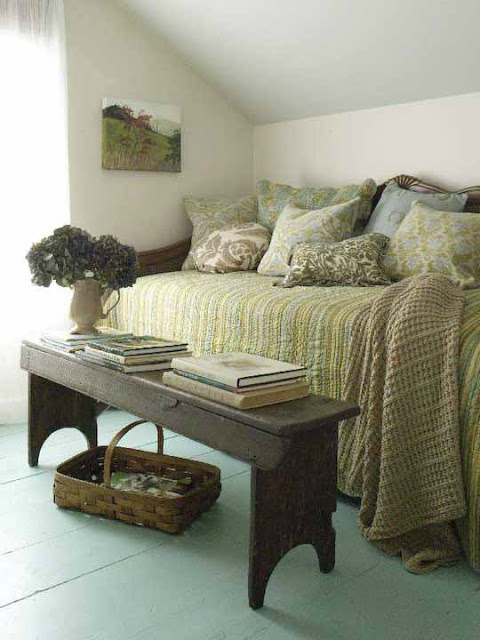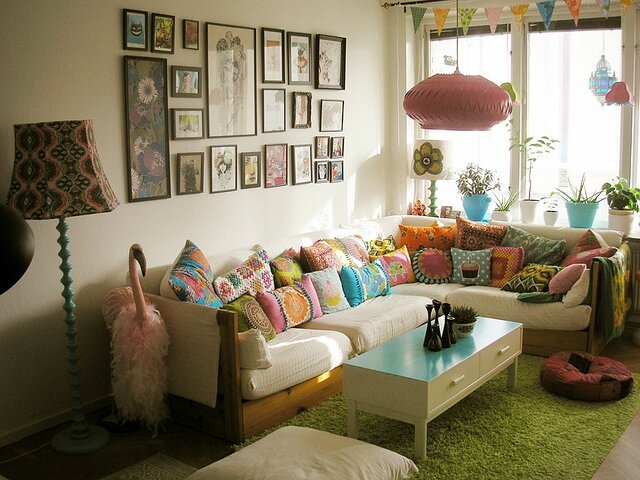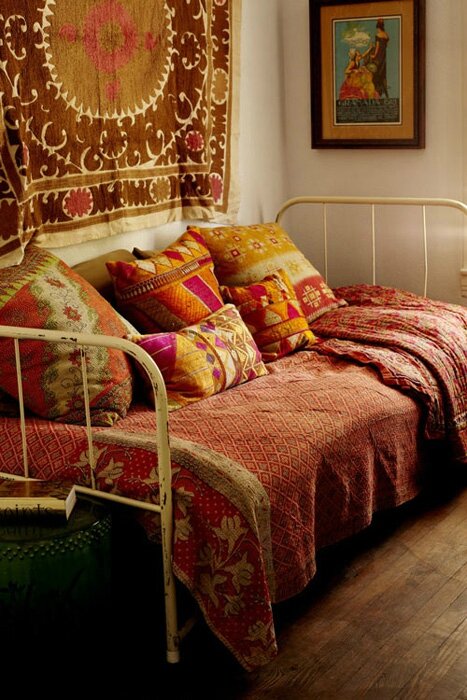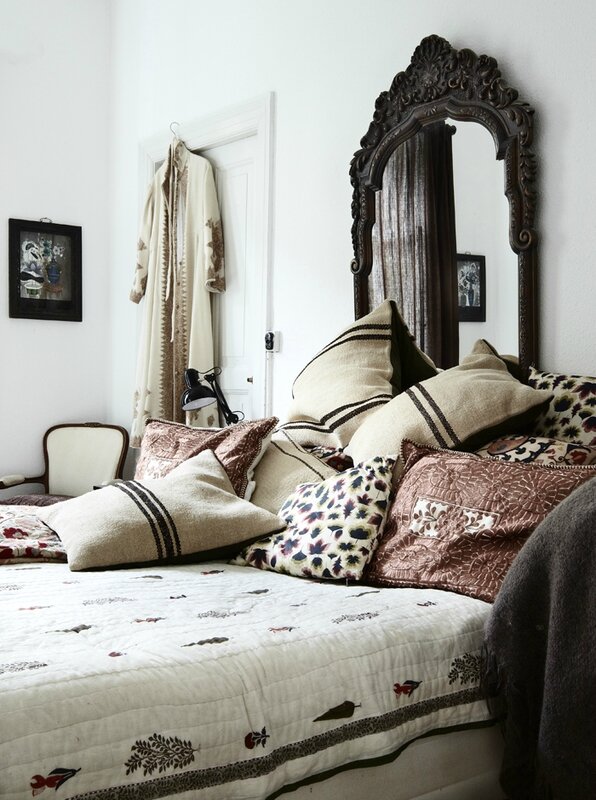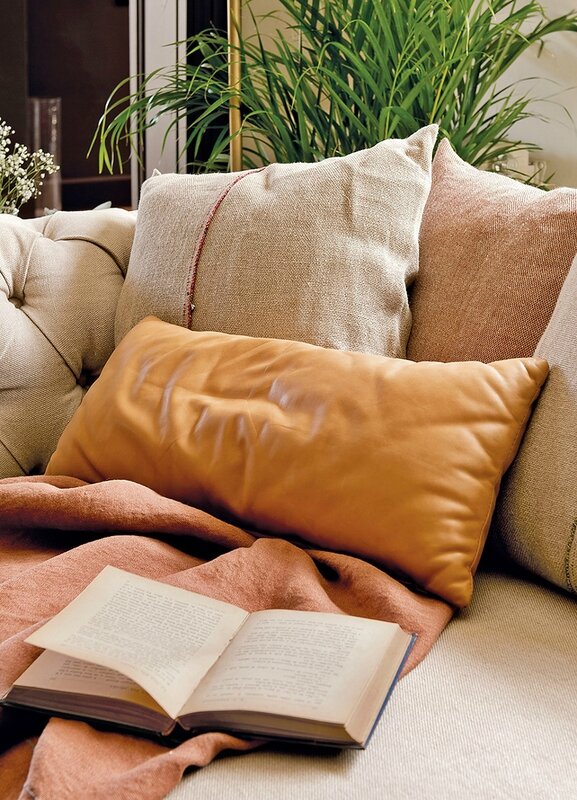 tout joli
jolijolijolijolijolijolijoli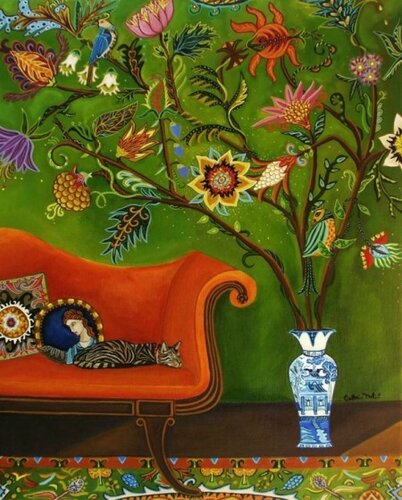 jolijolijolijolijolijolijoli
♥ ♥ ♥
ici aussi ici aussiici aussiici
ici aussi ici aussiici aussiici
en Ecosse
évidemment
et bien j'ai trouvé ça BEAU
en tous cas je m'y suis
SENTIE BIEN

D'un autre temps c'est certain mais je me demande si je n'aimerais pas y vivre . C'est une vraie maison de famille celle -là . Vraiment ici nous passons d'un style à l'autre sans complexe et j'aime ça . . . Plus j'en vois plus j'aime et pire , plus j'accepte un peu tout plus je trouve du beau PARTOUT (sauf . . . de l'industriel je ne peux pas )
Nous sommes ici chez ISABELLE à EDIMBOURG . . . Les photos sont de CHRISTOPHER SIMON SYKES . . . DECORED for the world of interiors
C'est un FABULEUX mélange pas de mélange de style mais de mélange de tout : OBJETS CADRE LITS DIVAN COUSSINS . . . C'est tout ce qui me plaît dans la décoANGLAISE
mais NON je ne dis pas que je veux ça chez moi
mais j'aime ! ! ! C'est différent !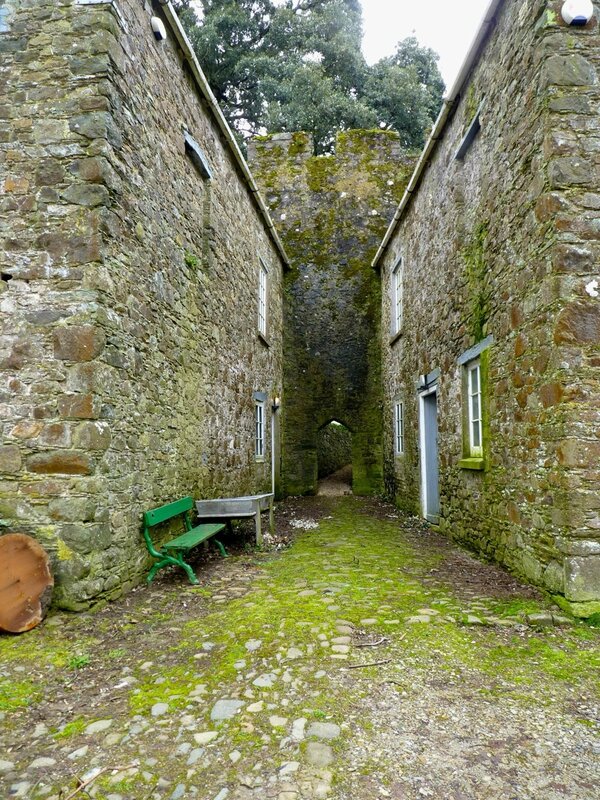 c'est un château MÉDIÉVAL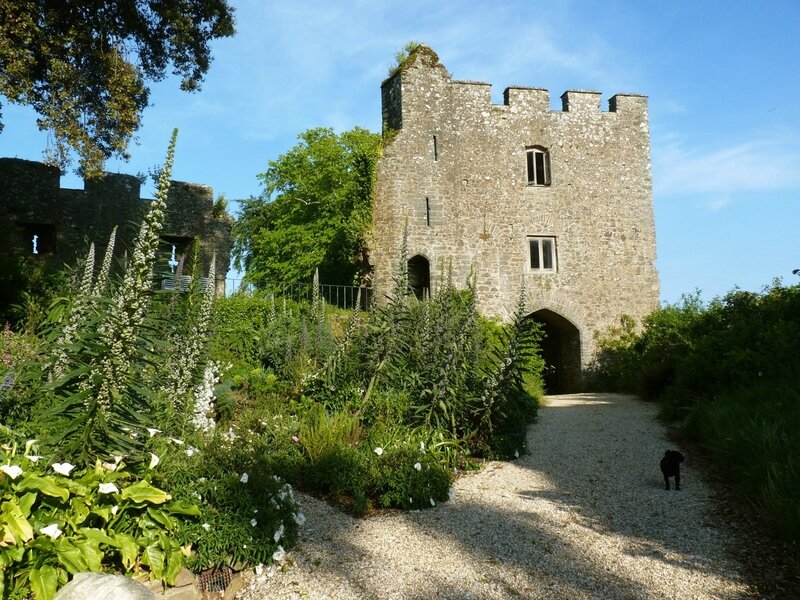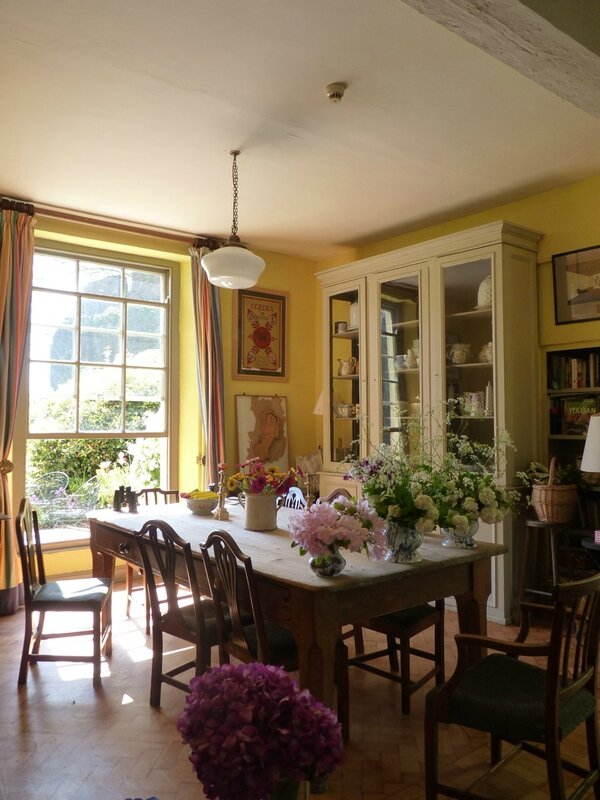 je me demande si cette Dame Isabelle n'est pas une bontaniste derenom ! . . . . . .. . le grand meuble vitrine est hyper beau . . .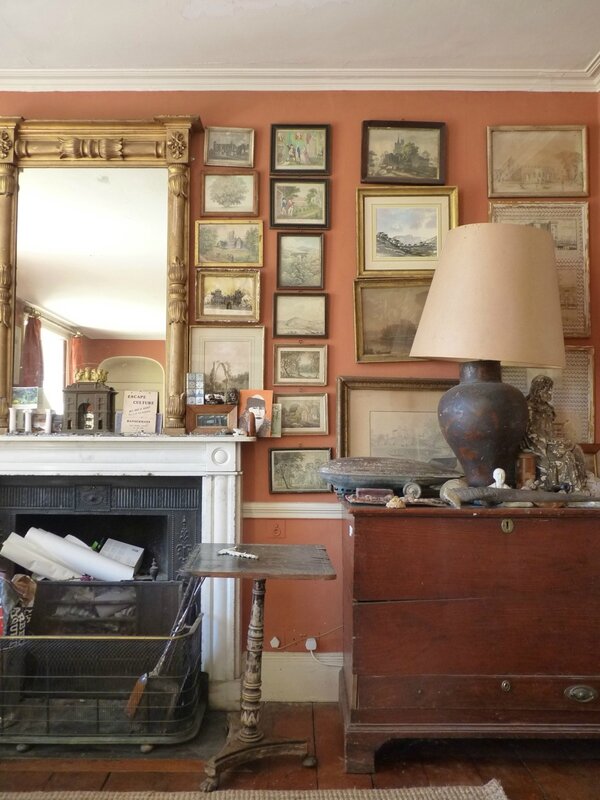 je dois dire que la COULEUR EST A BO MI NA BLE la couleur qui n'a pas de nom: je ne peux pas !
j'aime bien ces espaces , même si tout ça est un peu beaucoup poussiéreux c'est trop rigolo mais combien de choses on peut voir là- dedans . . . les pièces sont à elles seules des cabinets de curiosités . . . et j'aimerais ça partout chez moi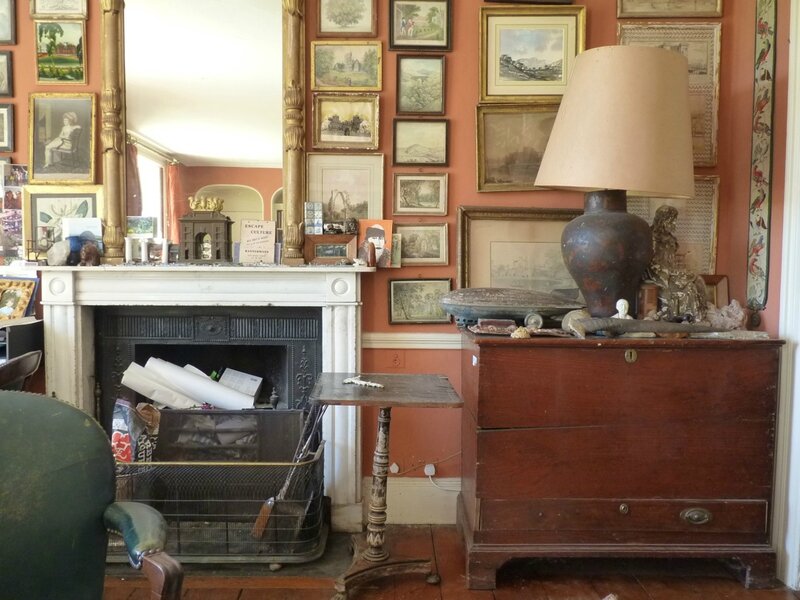 oulala je prends le guéridon de forme carrée : je finirai par en trouver un peut être ?????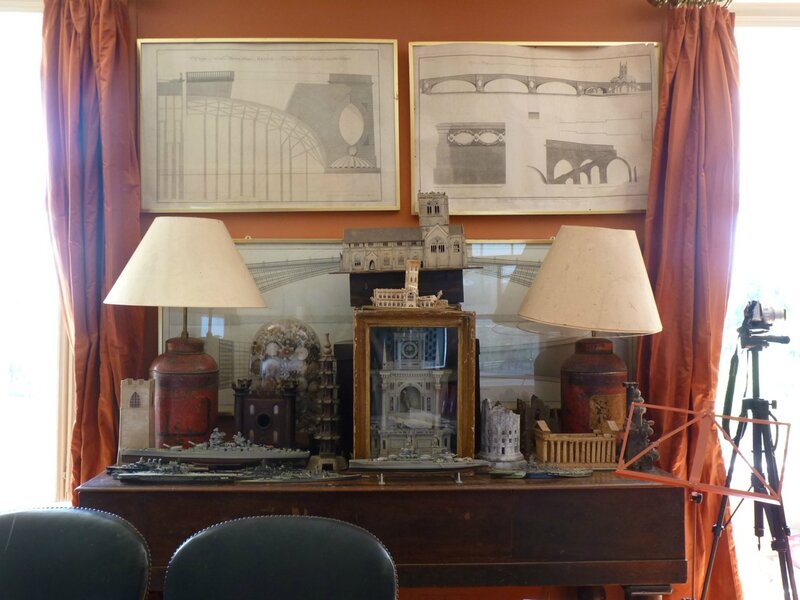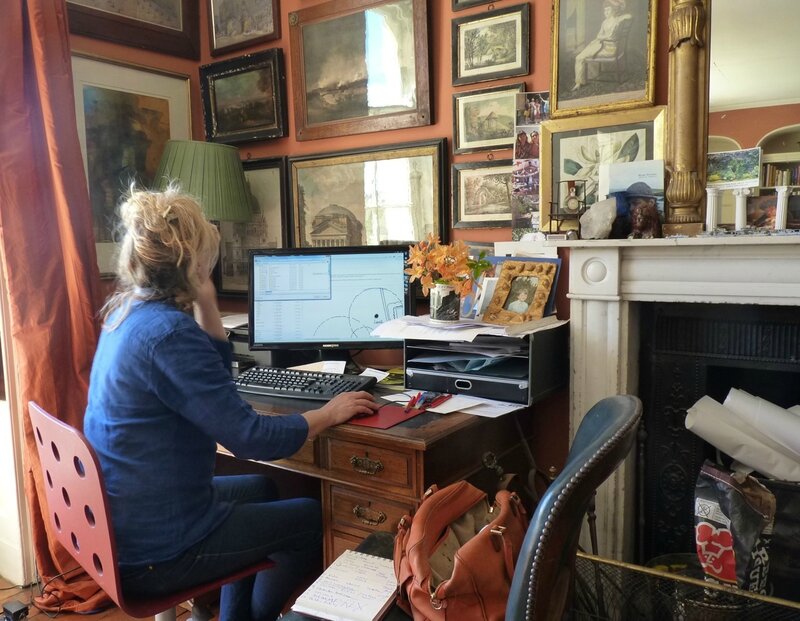 rhooo mon père aurait aimé vivre dans un capharnaüm pareil : j'en suis sure ! Et moi je n'en suis pas plus dérangée que ça . . . . .il suffit de prendre quelque poussière et encore comme dit ma mère : elle fait partie de la vie de famille . .. je trouve aussi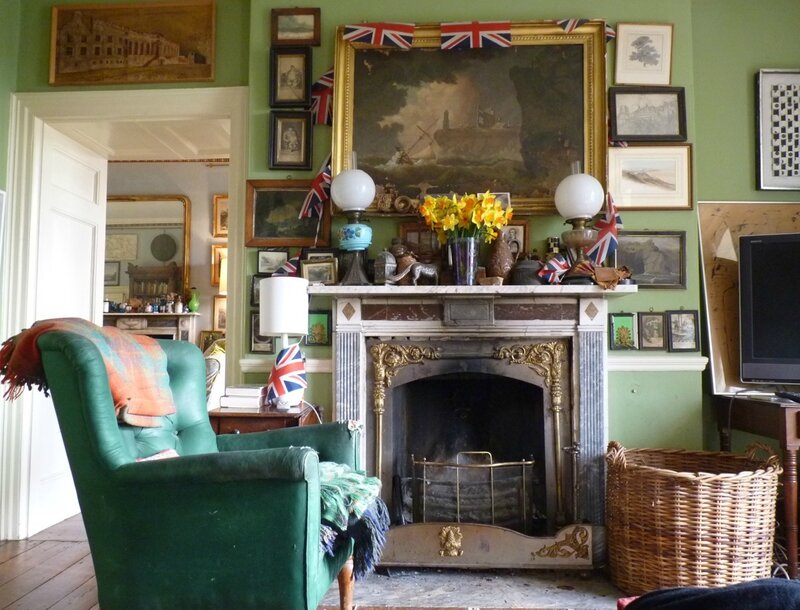 on reprend actuellemment les MEMES CODES QU 'ICI .. cheminée panier fauteuil multiplicité etc....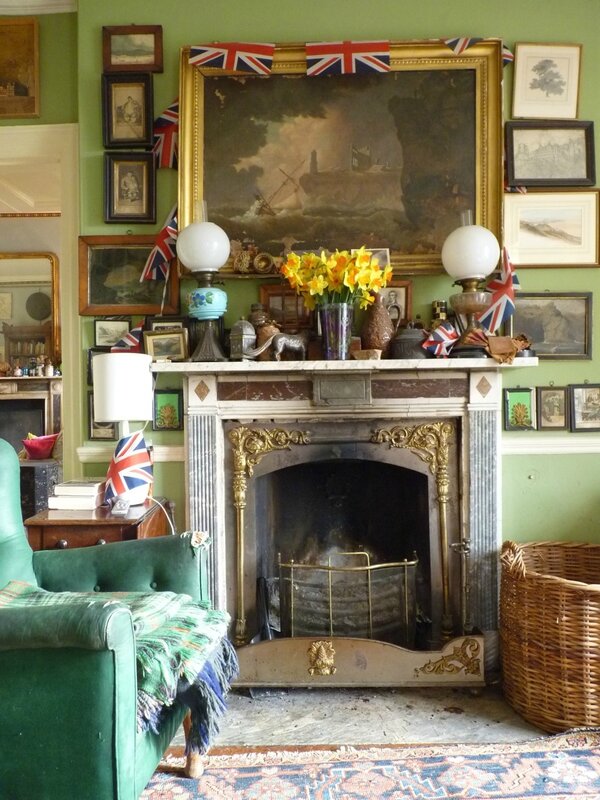 IL n'était pas utilie de poser des petits drapeaux . . . on sait parfaitement où on est et je suppose que vous aussi maintenant : vous reconnaissez les styles , les pays . . .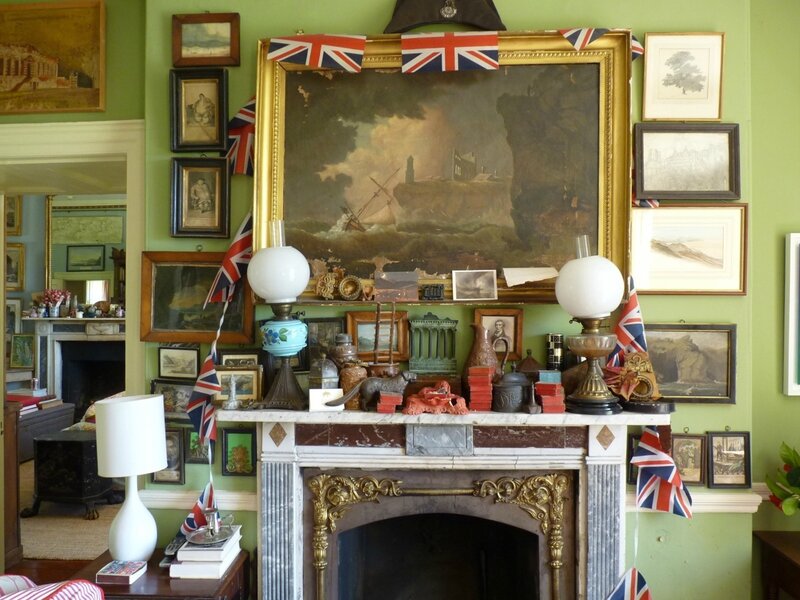 MDR ! ! ! ! je vous promets que j'aime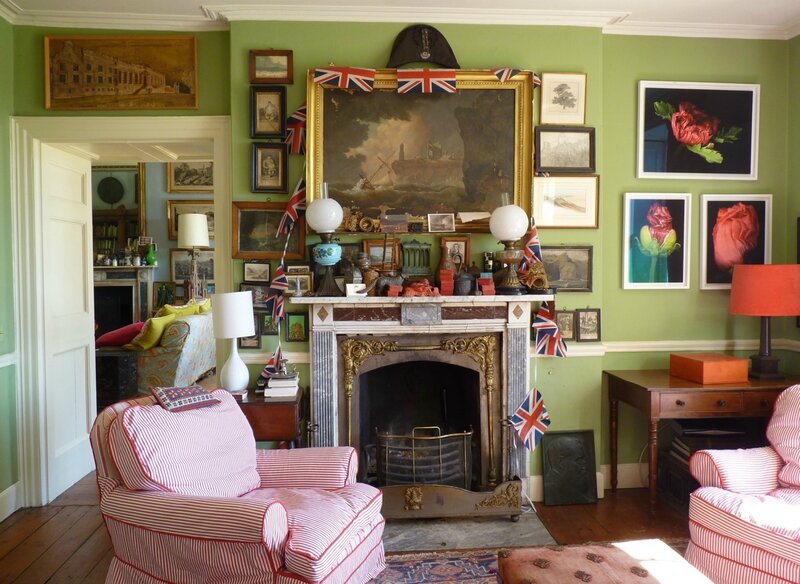 qui peut marier des tissus ligné blanc rouge avec ce vert cet orange et ces bleus . . . . . . (tapis tableaux) . . .Et bien EUX . . . LES ANGLAIS ET c'est pas de la provoc ils sont comme ça !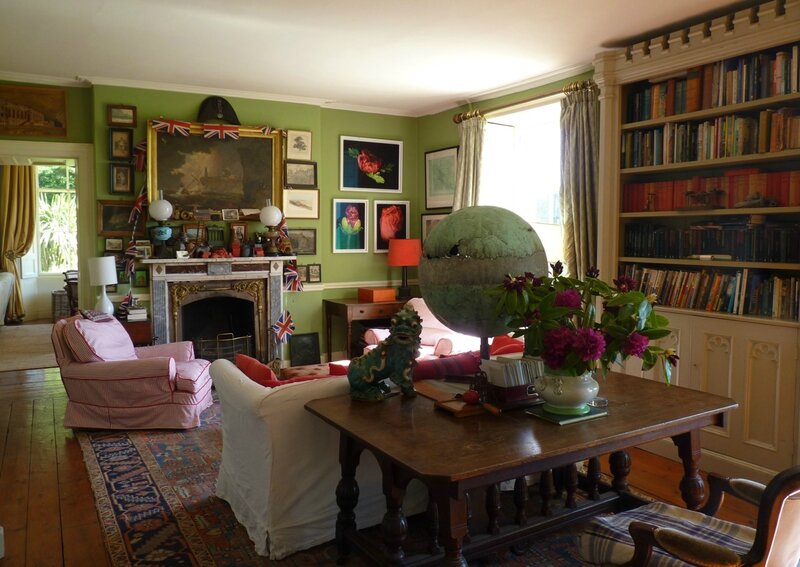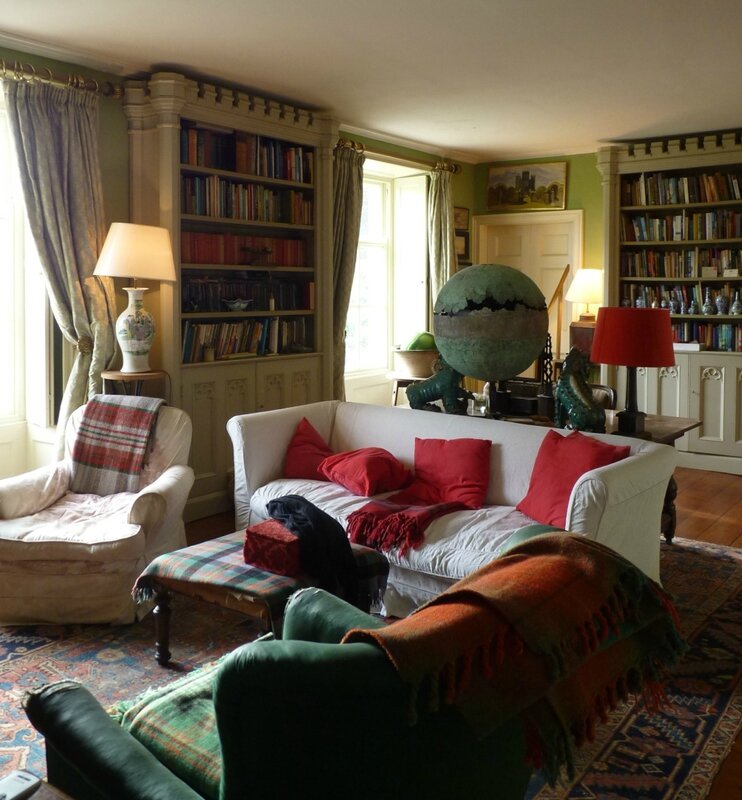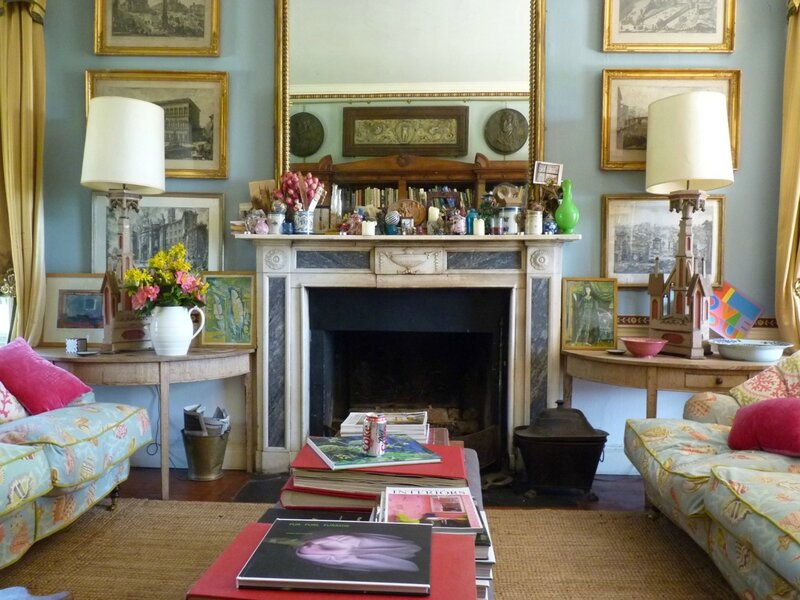 ça me plait si si j'ote les fleurs et les tentures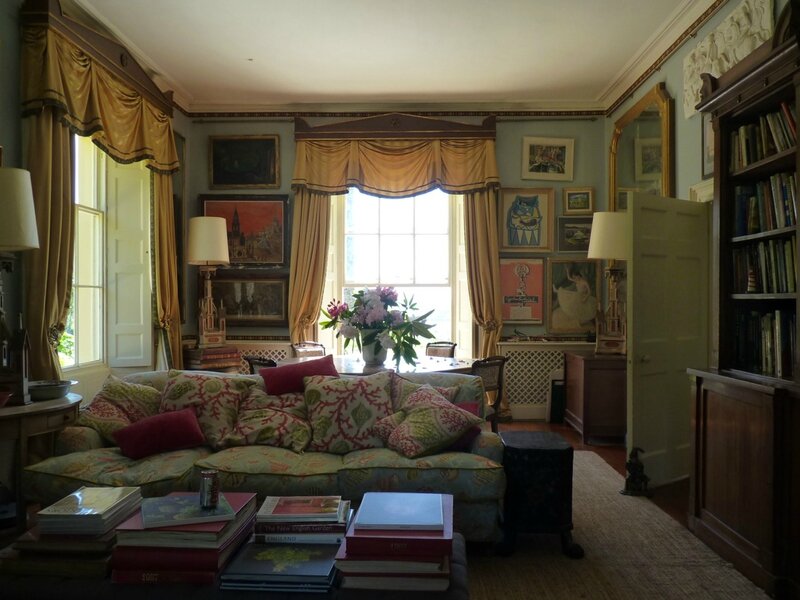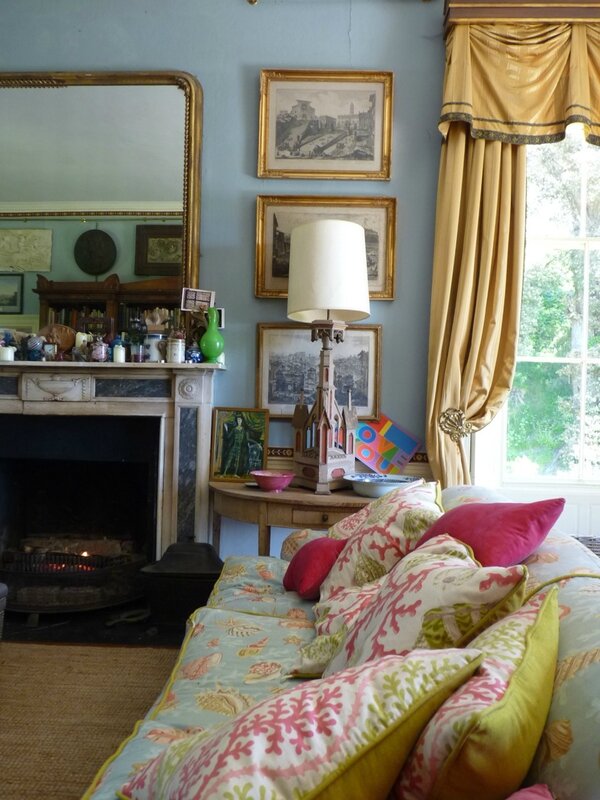 je me sens bien là -dedans mais ça c'est une affaire de SENSATION et d'émotion

pffffffffffffff quel confort !
non mais la vue ????????
je pense que je serais assise là une partie de la journée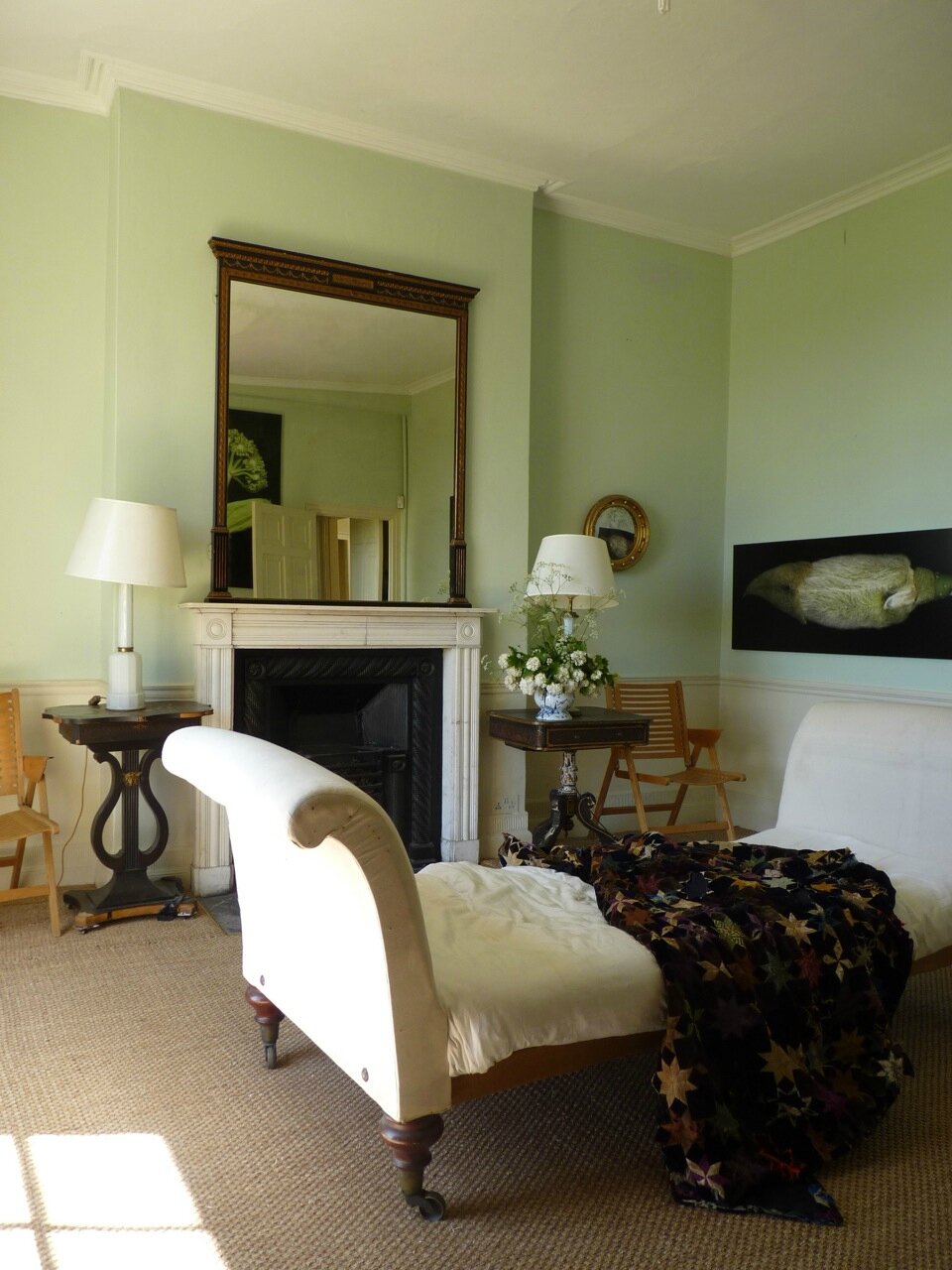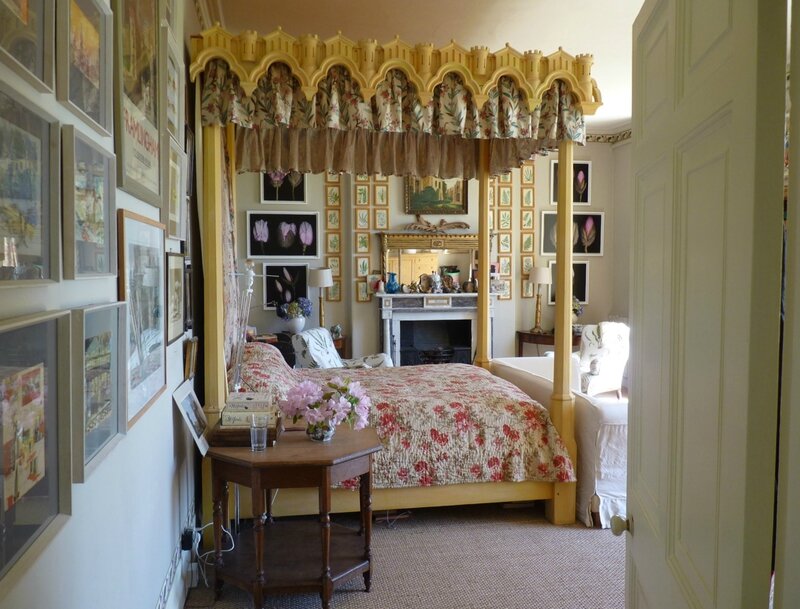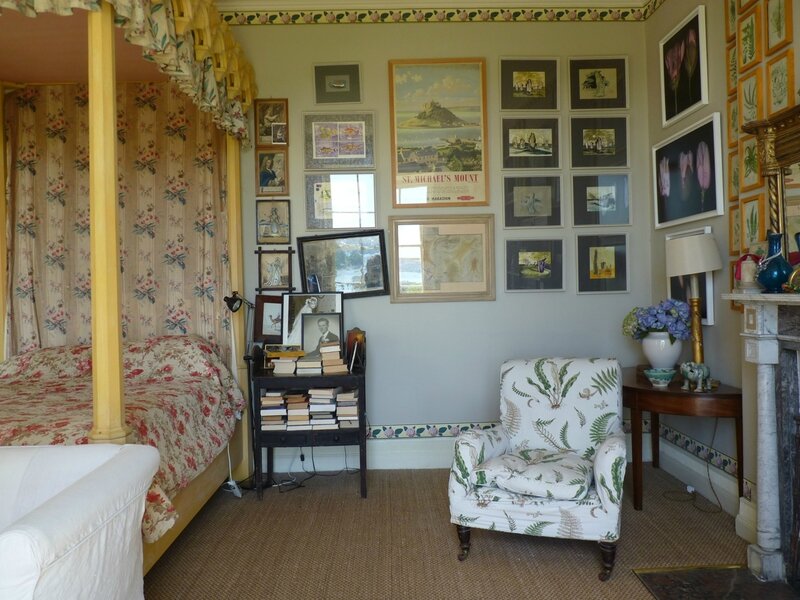 non mais ??? y avait pas assez au mur . . . il a fallu qu'elle colle une bordure en bas au- dessus de la plainte ! MDR ! !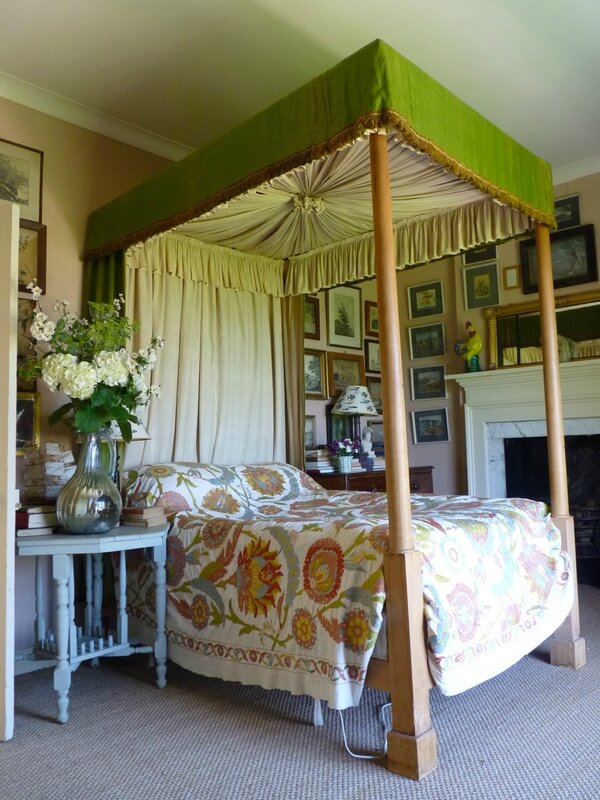 tiens du jonc de mer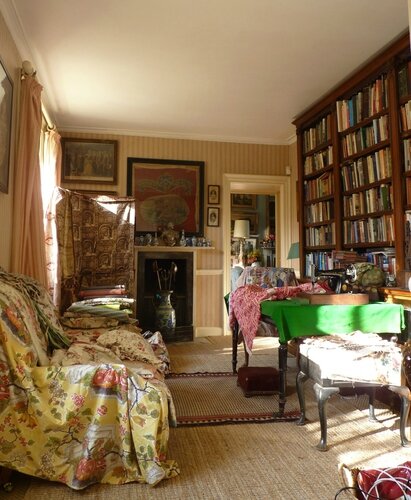 chui bien là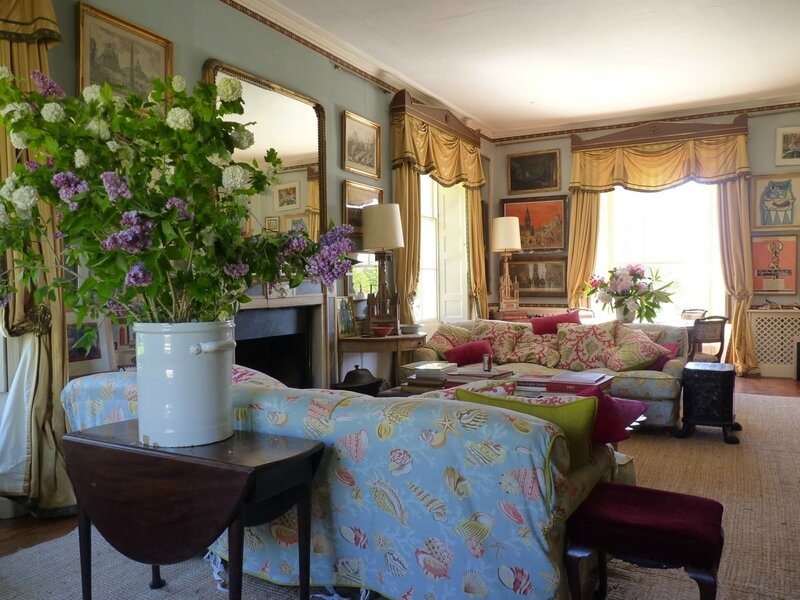 j'ai tout aimé