29 décembre 2013
je vous ai mentionné le film ESPRIT DE FAMILLE que j'ai visionné sur DVD. je l'avcais vu . J' aimais Diane Keaton ,mais bon, son " jeu " n'est plus du tout surprenant . Elle ne varie pas beaucoup : chaque regard chaque position de tête : ON SAIT ! C'est toujours un peu pareil avec les acteurs américains - HUGH GRANT , ok un anglais - est un parfait exemple : on s'attend à toutes les mimiques après chaque réplique c'est ?. . . Nâââââââ - VRANT !
Oui je sais je suis " titilleuse" ou plutôt tâââ-tillonne mais j'ai besoin d'authenticité quand je regarde un film . Par contre après SEX and the City j'ai quand même été surprise par le jeu de Sarah Jessica Parker . Et puis comme souvent et comme d'abord , l'image, le lieu, les costumes, l'ambiance, les decors sont les choses qui priment - depuis peu de temps - Vous n'allez pas me croire il m'est arrivé en regardant un film anglais dont l'histoire se déroulait en Indes - j'ai adoré j'ai oublié le titre - " d'étouffer " sur mon divan tant dans le film il faisait chaud (mdr) ça , ça s'appelle de l'authenticité de la crédibilité
Alors oui même si c'est un petit film j'ai aimé cette ambiance bordélique de la maison . Tiens au fait , j'y pensais, : c'est pas mal non plus le bordel je dois dire . .. . .. . et là, c'était à croire qu'ils étaient filmés dans une vraie maison de quartier ou les gens rentraient le soir après que les acteurs aient quitté leur maison - MDR - !
Synopsis et détails
Comme chaque année, chez les Stone, famille fantasque et bohème, les fêtes de Noël sont l'occasion de se réunir sous le même toit. Everett, le "fils préféré", a décidé cette fois de venir accompagné de sa nouvelle petite amie, Meredith, carriériste new-yorkaise pur sucre. Le reste de la tribu fait tout de suite corps contre l'intruse.
Mais si le premier contact est franchement désastreux, amour et hasard vont se mêler pour brouiller les cartes et faire de ces fêtes un moment inoubliable.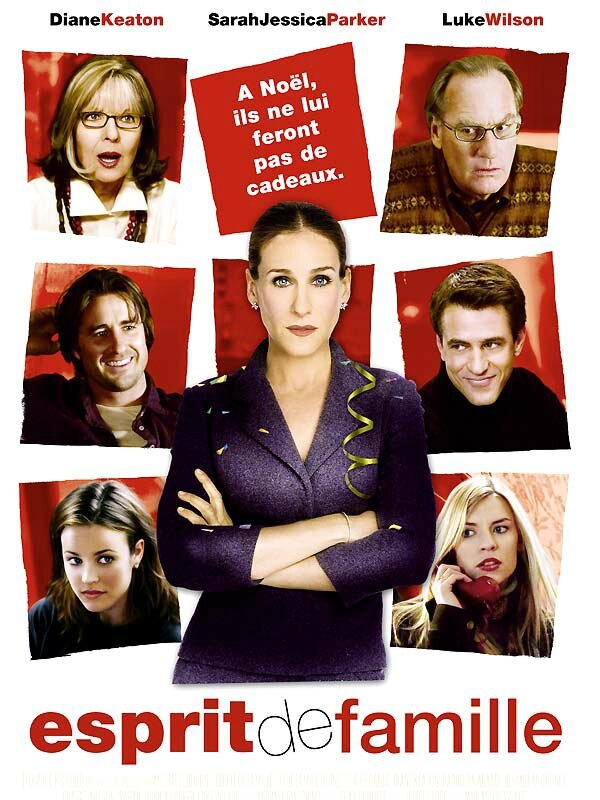 ___________________________________
n'empeche que
mon film
CULTE archi culte
En période de fin d'année
depuis ma prime jeunesse . . c'est
les 4 filles du docteur march quelques soient les versions
la première version 1949 j'ai trop aimé cette version ! avec la sublissime Liz taylor
je pense qu'il y a eu une version intermédiaire
la seconde version 1995

Synopsis et détails
Pendant la guerre de Sécession, dans le Massachusetts, Mme March et ses quatre filles, Jo, Beth, Amy et Meg tentent de se débrouiller, tandis que leur père combat au front. Jo se découvre alors une passion pour l'écriture et rédige des pièces de théâtre que jouent ses soeurs en plus de son idylle avec leur voisin Laurie. Quand elle a l'opportunité de devenir écrivain, Jo s'en va à New York où elle rencontre le professeur Baher.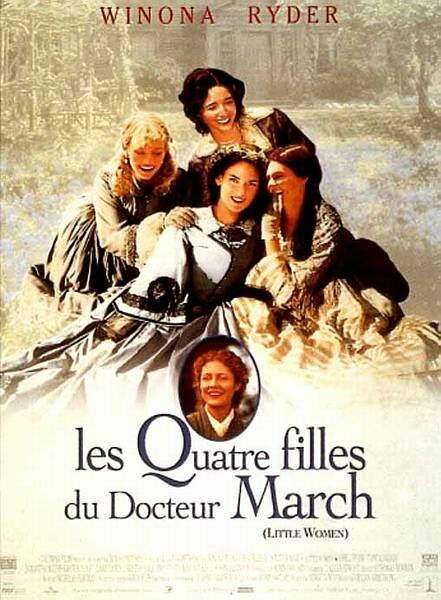 mais ce fut tout autant mon livre de chevet lu au moins 6 ou 7 fois entre 13 et 17 ans je m'aperçois en voyant toutes les photos du film que mes gouts en deco n'ont pas changé et en fringue non plus !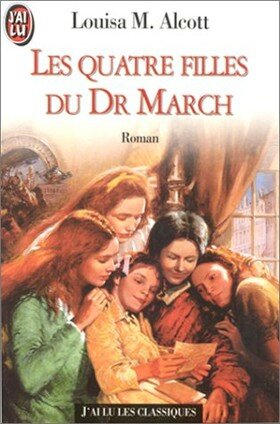 moi aussi j'ai lu les

. . .
classiques
Pfffff

et je ne posséde même pas ce film en dvd