06 janvier 2013
La BoTTe eN CaouTCHouC
qui devient "classe" et élégante
C'est seulement depuis 4 ans que je remarque que la botte en caoutchouc de marque se fait la part belle sur les plages de la mer du Nord en hiver mais en été aussi bien évidemment
elle devient élégante . . . classieuse . . . Quelques marques connues se sont "démarquées" - façon de parler - en offrant des modéles chics et originaux . . . chers aussi . . . nous aurons donc :
des HUNTER des KATH KIDSON des EVERCREATIES
des FULTON des GIOSEPPO des ILSE JACOBSEN
des COLORS OF CALIFORNIA des MOCHINO des WOOZ
des DIESEL des BE ONLY
et autres
BARBOUR et BURBERRY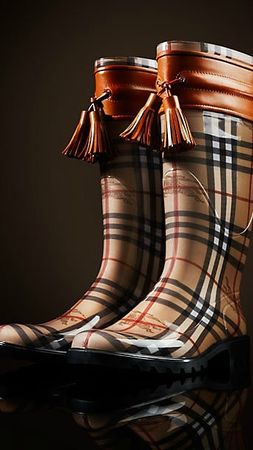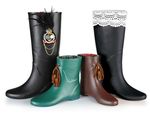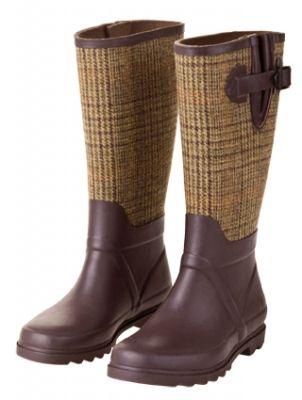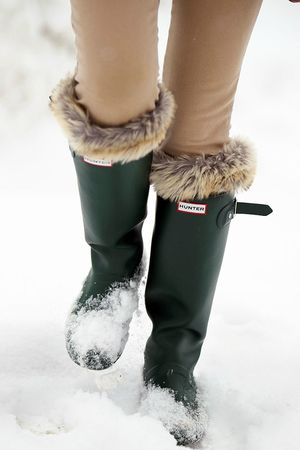 le sac est un Gioseppo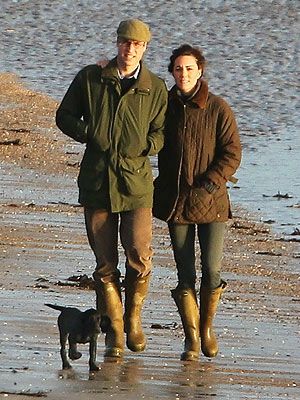 Ils portent du BARBOUR pour les vestes et des bottes HUNTER
idem
mais ce n'est pas une référence en mode MDR !
Loin s'en faut
Les marques dites "campagne chic"" ou de chasse de la famille royale sont spécifiquement BARBOUR Mulberry et Burberry ( moins que Barbour)
Evidemment j'ai d'abord acheté la marque il y a quelques années car j'adore leur "vert" et leur modéle "grand classique" et c'est seulement bien après que j'ai vu qu'ils portaient tous cette marque à l'époque ou Kate Middleton a commencé a être la cible de la presse : ceci est pour l'anecdote
Dès que je vois qu'il y a du BarBour dans une vitrine , (seulement 2 boutiques à Bruges chez Dominique Meire entre autre (la plus belle boutique selon moi) + une autre juste près de la grand place et une à Ostende ( la maison anglaise juste à quelques m de la digue la plus belle boutique d'ostende ) A KNOKKE aussi Sinon je vais à Sluis , la boutique fait face au canal Rholalalala vous y avez sans doute 100 modeles de foulards d'écharpes de vestes et là j'achete mes bottes que tout le monde m' envie ) je me retiens de hurler de joie en regardant les vitrines je deviens dingue . .. j'ai quelques écharpes bien entendu : parce que les accessoires , pour moi c'est PRIMORDIAL . . .
C EST UNE FOLIE . . . c'est ma folie - MA FOLIE furieuse - ! Vous ne me direz pas ! Bon ok . . . je n'ai pas encore trouvé le chapeau si sueelment celui depluie et il ne me va pas . . . mais je cherche !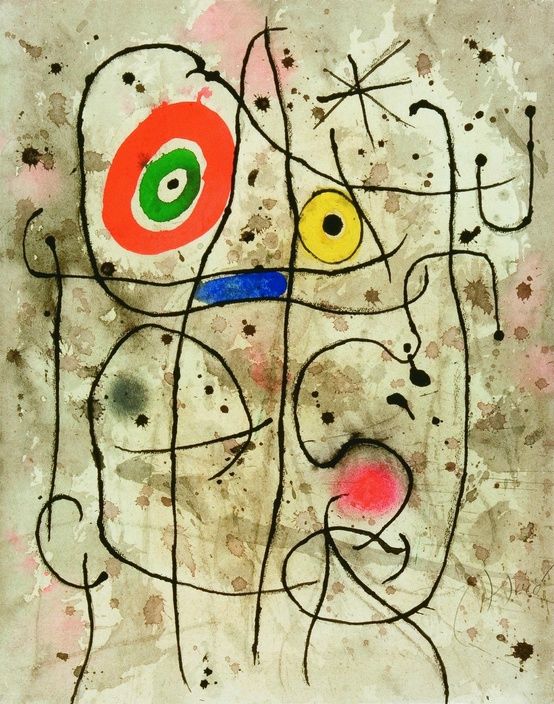 Depuis toujours j'aime Miro
LeS MeuBLeS PeiNTS
Nous voici en 1980
si si c'est ma doc de l'époque
Il est extraordinaire celui-ci
on n'invente rien
c'est ni plus ni moins du NAPOLÉON 3
On a repeint un meuble en noir comme on le faisait dans le style régence . . . comme on le fait aussi toujours maintenant
On recommence sans cesse
On laisse les meubles au naturel ou on peint selon les décennies . . . et en plus ici on a tapissé la pièce de feuilles de papiers journaux
A part l'écran de télé et les épais lecteurs de l'époque tout est parfait ! Même l'abat jour et le pied ne "jurent " pas
Et franchement : ui peut le dire que c'est une photo déco de 1980 ?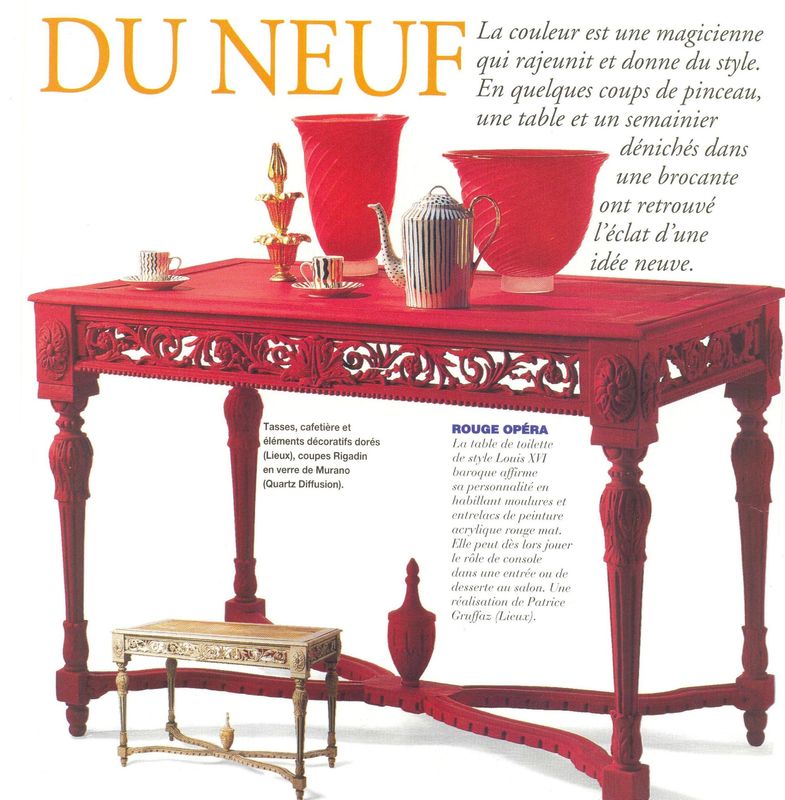 franchement que ce soit pour un intérieur ancien , un intérieur contemporain ou un intérieur très moderne : laissée naturelle ou peinte en rouge : c'est du pareil au même
Elle est belle et pour moi elle est aussi de BELLE FACTURE mêmesi on la sait DÉPASSÉE
Et bien là nous sommes en 1990
Wouahhhhhhhhhhhhh ce meuble de la belle époque oui au naturel il serait merveilleux mais pour ceux qui n'aime pas trop du vieux chez eux alors ils le peignent C' EST TOUT
peint en noir il fait presque design nous sommes en 1989

ici c'est à Amsterdam en 1992 . et oui on peint aussi chez eux . . . je suis certaine qu'on n'en a pas fini avec ce mobilier peint en NOIR
j'aime ce meuble même en chevet . . . c'est joli et qui peut dire que c'était en 1989 ?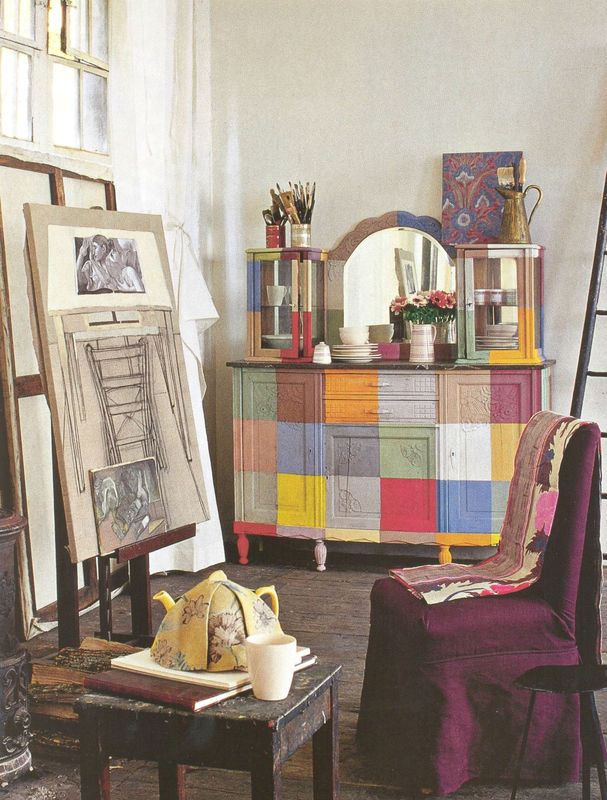 Bon ici c'est pour quelqu'un qui aime le compliqué . . . qui aime les défis et . . . pourquoi pas ? je me souviens avoir a d o r é
Savez -vous que nous sommes en 1989
nous avions sans doute plus de patience
vous désirez un autre choix de couleurs ?
Qu'à cela ne tienne feuilletez le blog et allez donc à la catégorie - "question couleur" - et choisissez les tons qui vous sont proposés puisqu'ils se marient bien ensemble
allez dans les OCRES TURQUOISE GRISÉ VOUS ALLEZ TROUVER Là DES IDÉES incryablement belles UNE FOIS APPLIQUÉES SUR VOTRE MEUBLE
Ou alors EN VERT azvec du MAUVE
Il est vraiment dommage qu'il soit surchargé d'objets car il n'est nul besoin de l' équiper " il se suffit à lui même
ok je déteste le jaune mais pour celles qui aiment je vous suggère si vous voulez votre jaune LUMINEUX de peindre une première couche en orange . . . oui c'est un truc . . .
LA photo DATE de 1989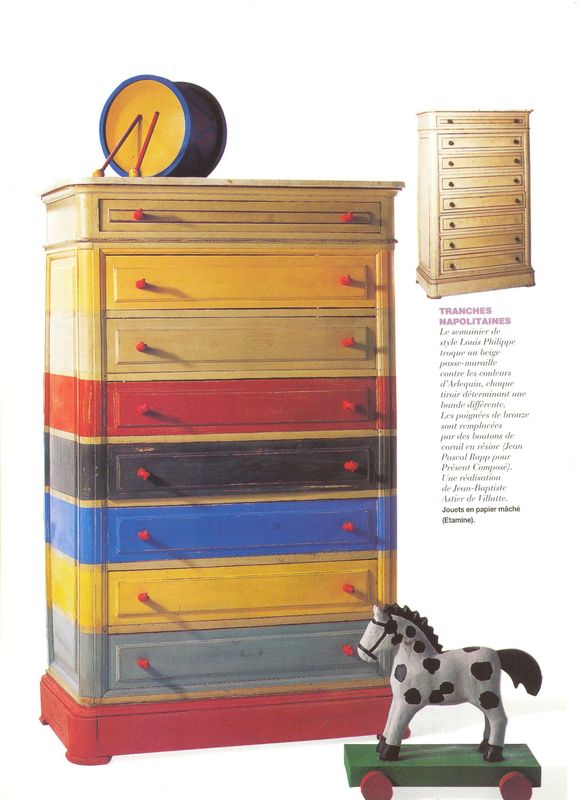 a vous de voir 1990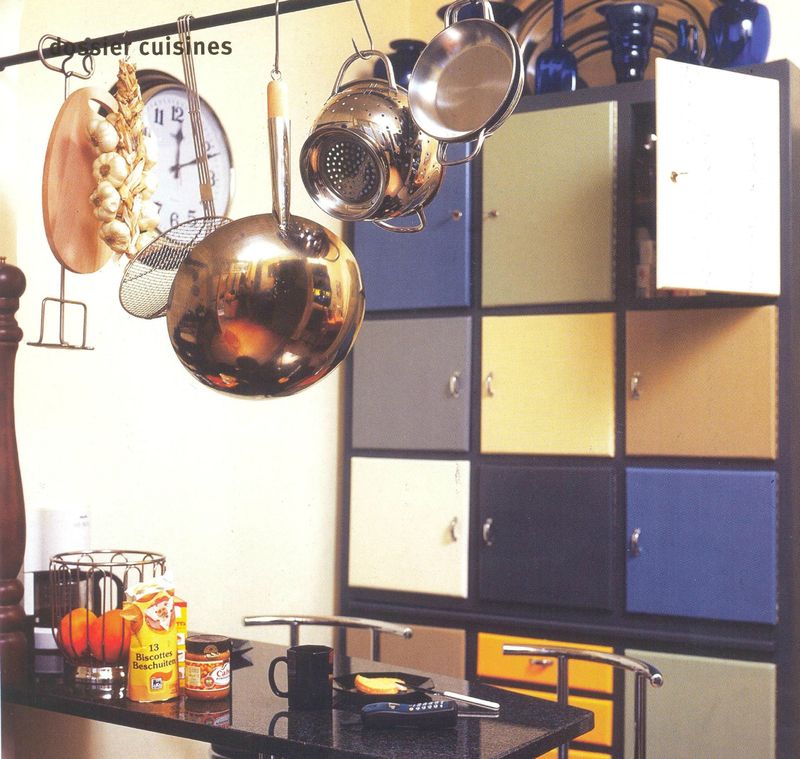 Dans un très vieil appartement . . .avec maman . . . (mdr) . . . des placards des années 50 ? . . . Il sont hyper costauds et en parfait état parce qu'en parfait matériaux
Oui et alors ?
Et bien gardez -les et peignez- les c'est tout et c'est bôôôô c'était en 1989