11 mai 2011
C'est tout de même grâce à cette jeune femme énergique que j'ai décidé de reprendre le crochet et de passer mon temps "créativement" puisque cela fait plus de 2 ans que je n'ai touché un pinceau ..... Je l'ai vraiment trouvé par hasard ce sujet ...... c'est toujours comme ça quand on surfe sur le net . Je suis tombée sur son blog WOOD and WOOL . Quelle idée formidable elle a eue ....
Elle a crée sa boutique pour le moins originale et a remis au goût du jour des ouvrages oubliés dans les armoires depuis les années 70 .... Ses clients viennent de partout : France , Belgique du nord (elle est souvent à Gand et à Anvers) Angleterre, Japon et bien d'autres ...... Des articles sur son travail paraissent dans les grands magazines de déco du monde entier ..
il y a quelques semaines
un article sur son travail est même paru dans le grand quotidien anglais
" The TELEGRAPH "
je réunis sur ce post tout ce que j'avais glaner sur le web il y a quelques semaines sur son travail ..... sur la troisième photo ce plaid est parti pour la France..... précise t - elle sur son blog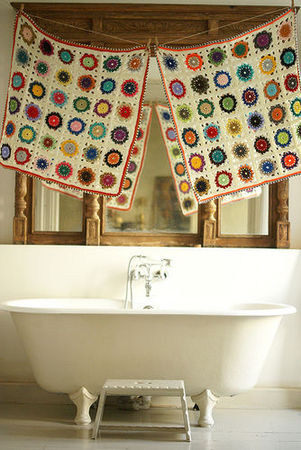 sur la dernière photo on voit le travail en bois du designer PIET HEIN EEK
je suppose qu'on peut acheter une boîte de granny's ET faire soi même avec les couleurs "perso" , je suppose, le "rassemblement" de tous ces carrés . . . C'est tout de même une sacrée idée. . . . NON ?
Allez voir son site et son blog elle doit sans doute l'expliquer mieux que moi . . . Il suffit de cliquer sur traduction mais c'est si approximatif qu'il est assez difficile de saisir
Petite interview : Je suis née en 1966 . . . Début 2008, j'ai commencé une petite société appelée BOIS & LAINE selles. Il ya quelques années j'ai conçu mon premier tabouret en bois recyclé avec une couverture au crochet pour ma maison. Après quelques demandes , j'ai décidé de faire des "selles custommade" pour d'autres personnes et c'est ainsi que tout a commencé . Depuis, j'ai fait beaucoup de "selles" et conçus pendant ce temps plusieurs autres produits d'intérieur. Les produits sont tous faits à la main et avoir quelque chose à voir avec (recyclés) de bois, laine, crochet et la couleur.
Elle travaille également avec le designer
PIET HEIN EEK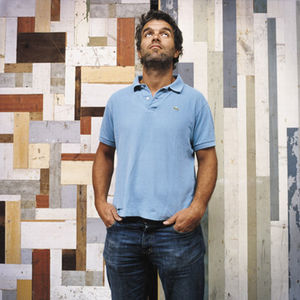 dont on parle beaucoup en Belgique dans nos émissions de déco c'est en entendant son nom que je suis allée voir sur le net et que j'ai vu une concordance avec Ingrid
Ancien élève de la prestigieuse DESIGN ACADEMY d'Eindhoven, Piet s'est imposé comme le maître du "SCRAPWOOD" une technique de collage de morceaux de planches de bois de récupération qu'il pratique comme la nouvelle marqueterie !!!
Pour lui rien n'est plus beau que les vieux bois rejetés par la nature et les industries . Les autres les négligent , lui il les récupère pour en faire des meubles , en toute petite série , plus artisanaux qu' industriels...... TOUS CHARGES D' UNE LONGUE HISTOIRE ......
Aux finitions impeccables de la production de masse il préfère les imperfections de ses créations en bois de récup ! Car pour lui , c'est précisément ces imperfections qui suscitent le désir et qui créent une âme dans un environnement et qui permettent d'être en harmonie avec son milieu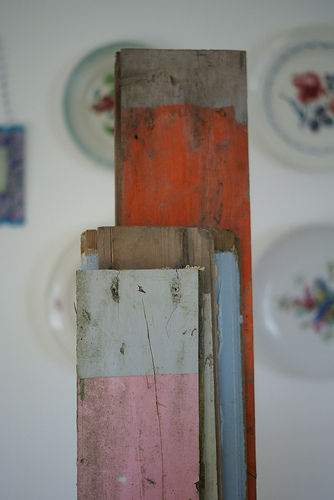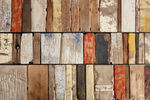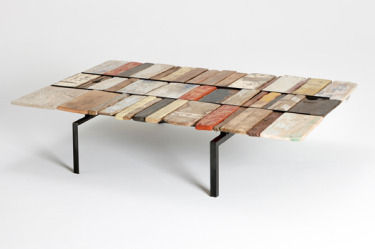 cette table de salon est splendide
J'ai cru comprendre qu'il avait également crée une gamme de papier peint
voir les sites sur son nom
Chez 2
grandes décoratrices
qui font des choses "incroyables" pour leurs clients mais qui chez elles préfèrent l'intemporel et le tout TOUT TOUT simple
C'est la cuisine d'une des plus connues et des + grandes décoratrice BELGE - très différente de tous les décorateurs belges que je vous ai déjà présentés plus avant sur mon blog tels - Vervoordt , Porters , Flamant et bien d'autres . . . : son nom AGNES EMERY .
Cette femme travaille beaucoup la récup .
On connaît sa maison puisque pas mal de reportages ont été réalisés chez elle pour quelques émissions de télévision et pour des magasines .
Cette photo est actuelle mais la décoration doit dater d'il y a 10 ans j'avais eu à l'époque du mal avec le vert et le bleu et ses tons INTENSES.
Maintenant je trouve ça MAGNIFIQUE . Il faut laisser le temps à l'oeil de s'adapter . . . pour ça il faut VOIR, REVOIR ET RE-RE-VOIR les articles et les photos qui paraissent . . .
Elle travaille aussi EN utilisant la "multiplicité" . . . (les miroirs ancien par exemple sans encadrement)
Et ici . . .
tout le monde connaît cette dame , je pense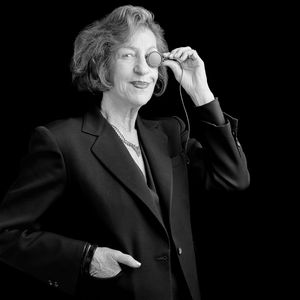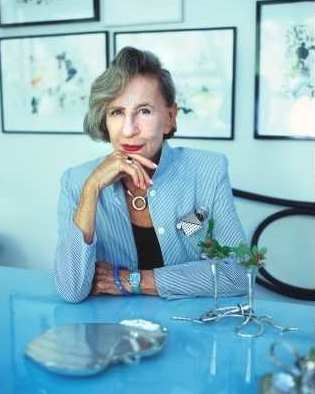 Andrée PUTMAN photo de 1992 née le 23/12/1925 si si c'est chez elle. . . . pour preuve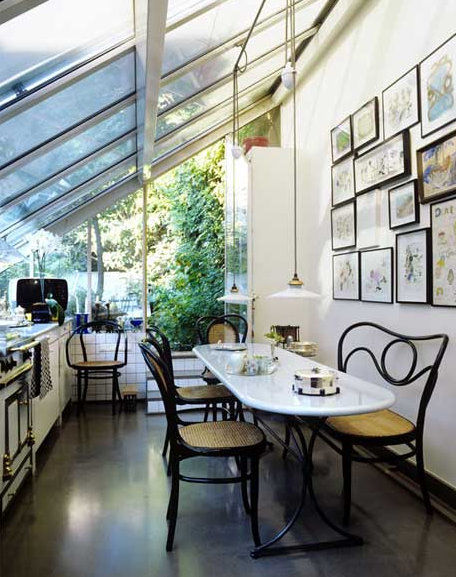 Je devrais chercher dans mes docs pour vous montrer la simplicité de l'appartement (ou la maison) parisien d' ANDREE PUTMAN la décoratrice française la plus réputée . Elle aussi travaille la multiplicité
Je ne vous propose pas son travail c'est trop moderne et archi- contemporain pour moi et je n'aime pas . . .
Même si je trouve que ce qu'elle fait est grandiose ,gigantesque , original, luxueux - il suffit de voir la maison de BHL (dont on a beaucoup parlé ) au Maroc qui donne sur l'atlantique - je ne parle pas de celle de Tanger qui est un riad -
Par contre chez elle, vous voyez , elle aime la simplicité .
Les autres pièces de son appartement sont très cosy et vraiment pas tape à l'oeil - bien au contraire - je n'ai pas de photo mais je viens de voir un reportage