10 décembre 2010
De temps en temps je posterai une toile d'un peintre ou l'oeuvre d'un sculpteur que j'aime particulièrement où l'une de mes toiles
et ce sera mes
Coups de Coeur
en somme

aujourd'hui je vous présente sommairement pour éviter de vous " raser "
PICABIA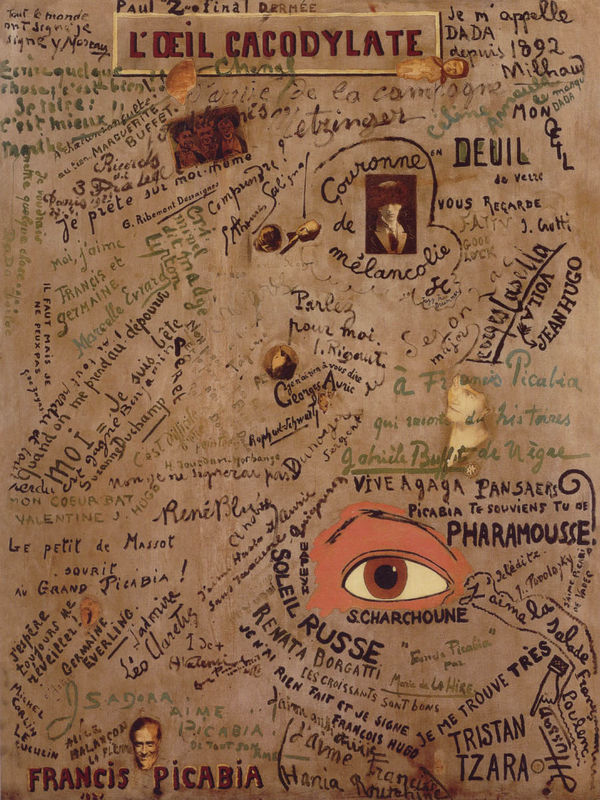 Le
D A D a ï S M E
Ce tableau que l'auteur PICABIA a titré L'OEIL CACODYLATE (1921) est trop BON
J'aime trop ce tableau. Il a été hué pour ça ! Le peintre : 1879/1953 avait été malade : il souffrait d'un zona de l'oeil
Il lui est venu cette idée pour le moins originale de faire signer tous ses amis qui l'ont visité et il a présenté ÇA comme un tableau à son exposition !! Ce qui a provoqué les foudres des critiques
Ô scandale !
Ce type faisait partie du même groupe que Marcel DUCHAMP (que je déteste) . . . comme quoi il y a dada et dada . . .
Quelques photos vieillies
sont elles d'hier ou d'aujourd'hui . . .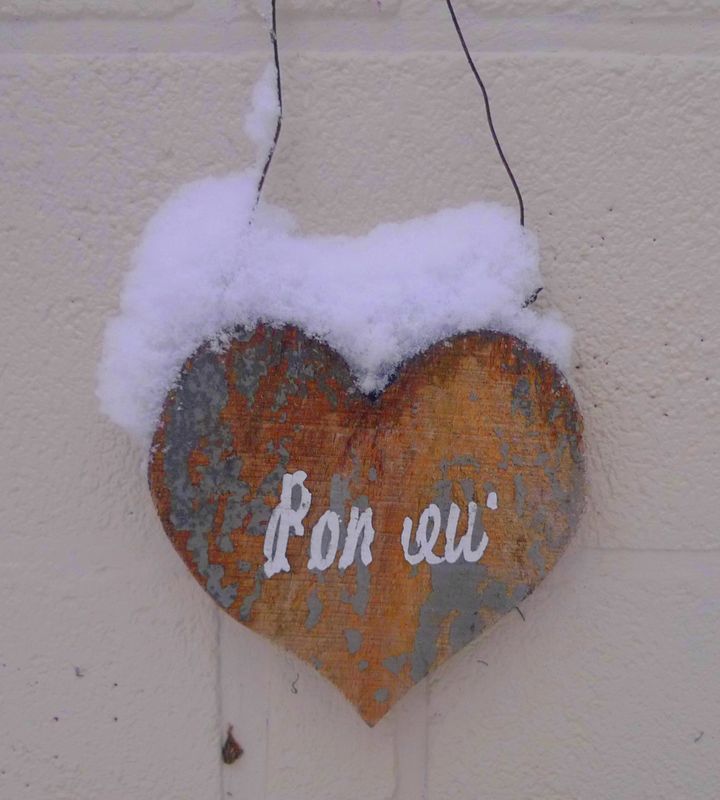 je le savais
le BONHEUR n'existe pas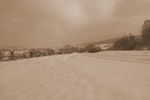 cliquez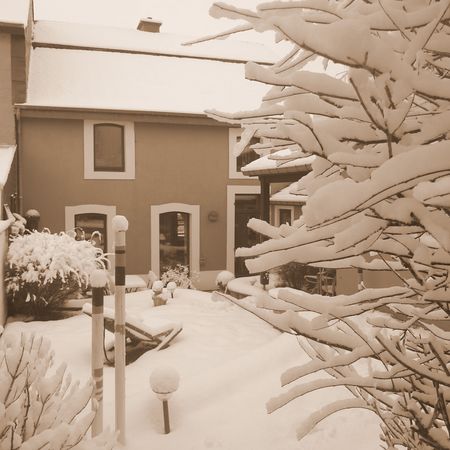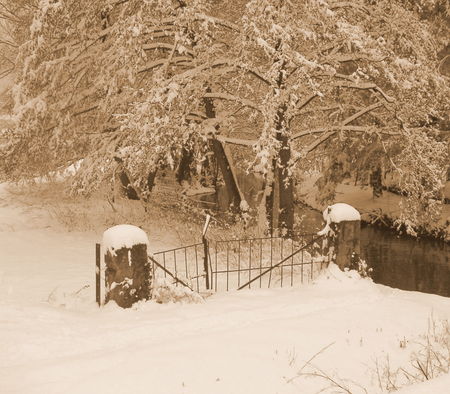 Nous sommes à nouveau du côté de
Londres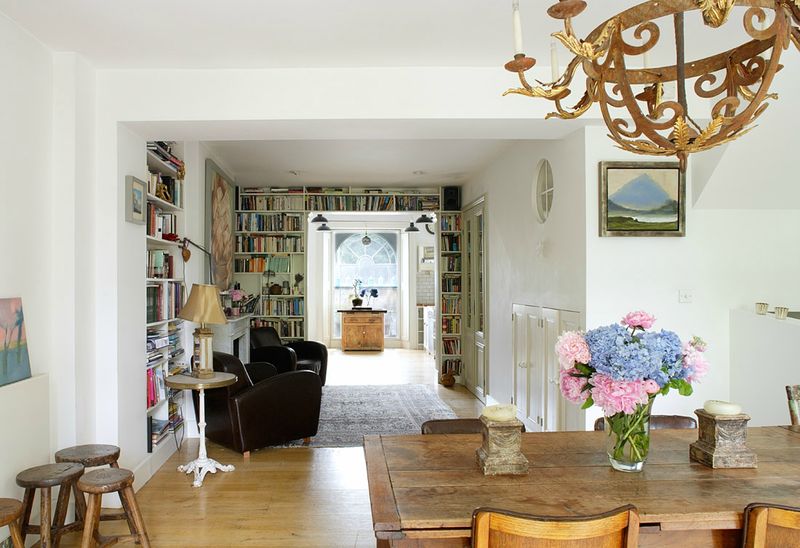 J'aime énormément des pièces remplies d'étagères, elles mêmes remplies de livres .
j'ai comme l'impression de me sentir un peu plus intelligente - ou plutôt un peu plus cultivée -
Non ? Ca ne vous fait pas le même effet ?
En tous cas ça mène à la culture et pour moi entrer dans une maison où il n'y a pas de livre ? Je me pose des questions
Ici ils auraient pu faire un peu plus de cas pour la bibliothèque : c'est très éclectique dans cette maison . . . les meubles n'ont aucune espèce d'importance : on chine on récupère chez les parents c'est largement suffisant mais après tout : c'est bien !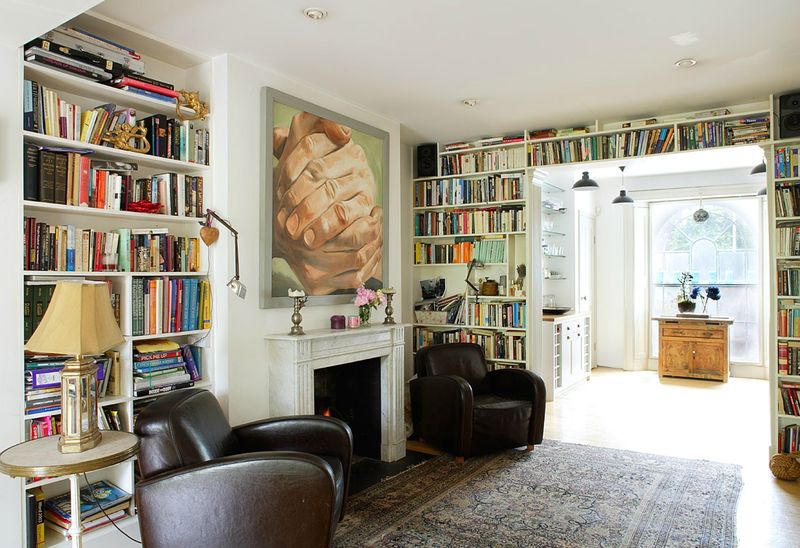 on voit le meuble ci -dessous au fond à gauche de la photo précédente c'est drôle il n'y a pas de table de salon c'est pas très accueillant et je ne trouve pas ça beau mais on le verra c'est presque partout pareil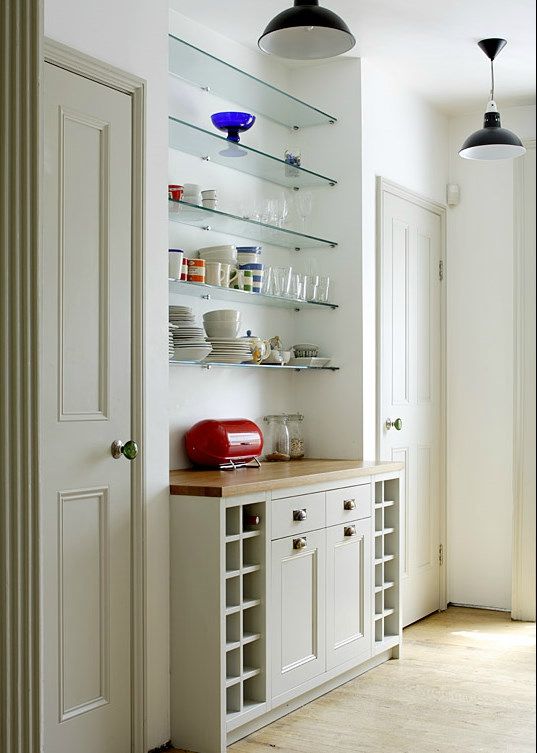 Très étrange ce meuble fait sur-mesures - bien cher - avec le reste des autres meubles à ce point éclectique ? bizarre ! ! ! Regardez sur la photo précédente on le voit
jamais je ne pensais que cette photo faisait partie du lot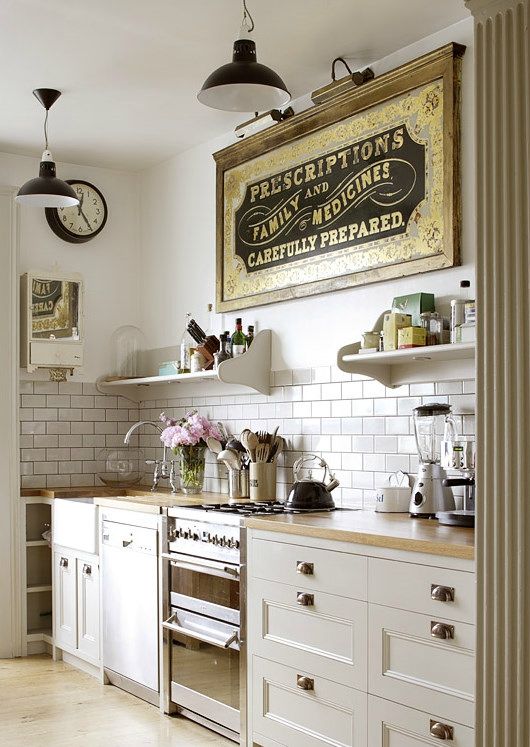 très jolie cuisine
A part le grand truc de pub doré - je n'aime pas - c'est sans doute trouvé à PORTO BELLO ROAD un quartier de Londres que vous devriez visiter si vous y allez
c'est sans doute à l'étage aménagé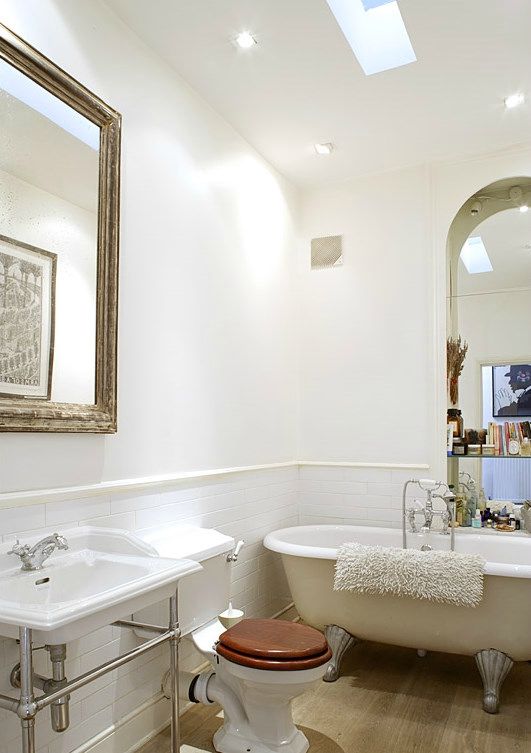 Tout me plaît dans cette maison mais vous le savez , je peindrais alors les murs et en foncé .
Je persiste à trouver le blanc impersonnel ,facile d'aspect inachevé (je le préfère en pays nordiques)
Je suis incapable de vivre dedans
Pourtant lorsque je regarde mes émissions sur la BBC "ESCAPE TO THE COUNTRY" j'y vois rarement des pièces peintes en blanc .
J'insiste pour dire que oui je trouve que c'est chaleureux parce que le mobilier est de récup . . . que le bois est resté naturel : ce qui donne de la chaleur à l'ensemble mais ce n'est pas COSY . . .
non COSY n'égale pas CHALEUREUX
CHALEUREUX c'est CHALEUREUX
COSY ne se traduit pas : il n'y pas de mot spécifique qui le définisse ou le traduise